Christmas Village; Tips to keep it simple but beautiful
Today I took down my Christmas village so I thought I would share it with you. I do not take it down right after Christmas because it is too much work to set up!
Also, it is a snowy scene so I figure it can be up as long as my snow decorations are.
It goes up the end of November when Christmas goes up and comes down early to mid March when spring and Easter comes out.
We have lived in 8 houses in our 29 years of marriage and the village has grown in each one. This house has a perfect place to put a good sized village and I have filled it up.
My rule for myself now is if I get any new pieces, I must get rid of that many. I have enough but I do enjoy it.
I have gotten pieces from my mother-in-law's collection, gifts for Christmas through the years, at yardsales, thrift shops and even Ebay.
My in-laws once had a shelf running around the top few feet of their sunroom and had their village set up year round. It was beautiful!
Here is my village. 🙂
And closer shots so you can see each piece better. I was excited to find the chickens at Walmart this year; of course I HAD to find room for them. 🙂
You can also see Lego snowmen and some homemade things my boys have made through the years.
Size doesn't matter too much in my village; all are welcome. 🙂
I use white towels for the snow. I do not want to have a mess of that cottony stuff or anything that will get little pieces all over. This is so easy and works great.
They are also great for wrapping the light strands inside for storage. I spread them all out and then kind of fold/roll them up so they don't get tangled. They then go into the bins with the village for padding between the pieces; win-win-win.
One of the best things I have bought is the cords with 3 or 5 lights on them. All of those single lights with their own cord had to go! This is so much neater and easier to handle.
Having 3 or 5 bulbs on one cord gets rid of SO MANY cords and even more importantly, plugs. I do still use these multi plug units.
I have just a few pieces to plug in and it is all lit up!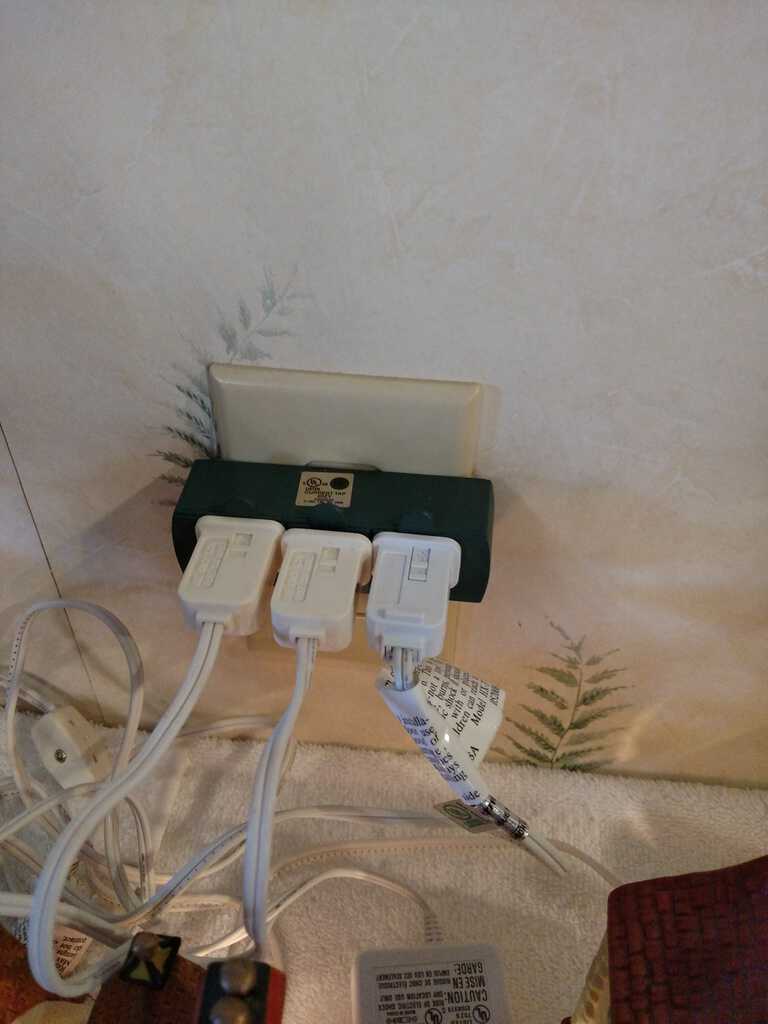 My tip for keeping the cords untangled and other great organizing tips are found in Organized Christmas Hacks You Need to Try
As an Amazon Associate I earn from qualifying purchases.
See also:
Hundreds of Low Carb & Keto Stocking Stuffer Ideas
33 Low Carb & Keto Cookie Recipes