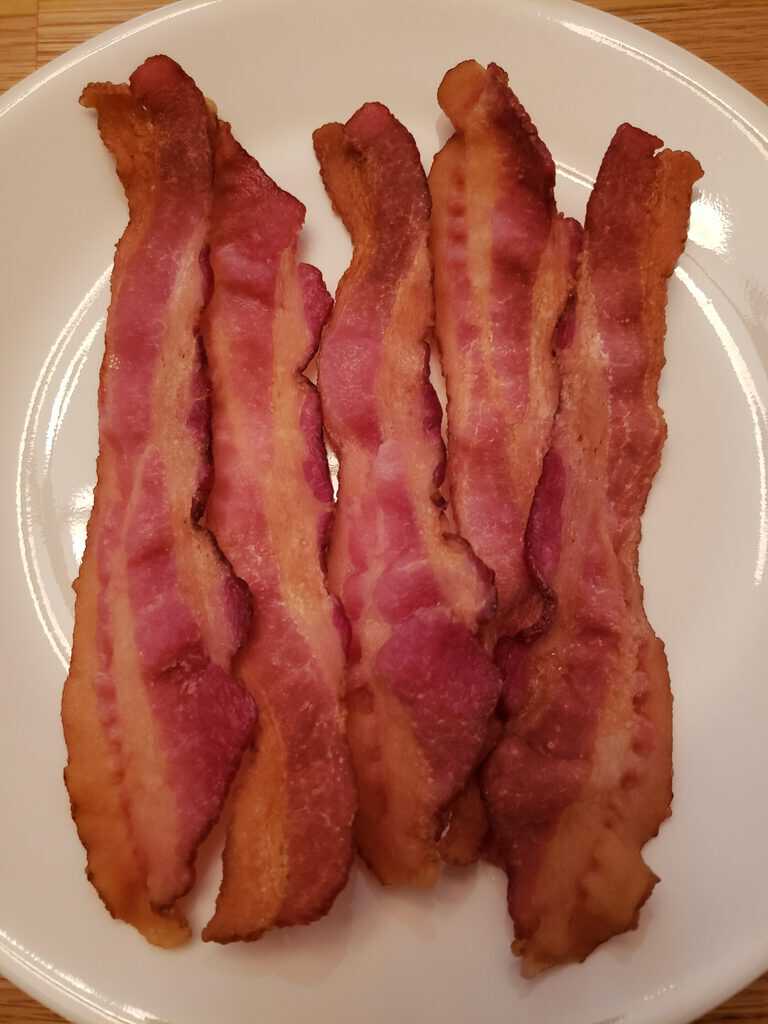 How to Cook Bacon in the Microwave: Quickly and Easily Cook your Bacon with No Mess! Step by step with pictures, pros and cons and recipes!
When I started to cook bacon, I stood at the stove and did it in a skillet with grease splattering all over my stove and me. What a mess! I determined that there had to be a better way! There is! This is How to Cook Bacon in the Microwave.
Many love to cook bacon in the oven and that is a great way to do it too. If it is summer like it is now and too hot to run the oven or if you are in a rush, cooking it in the microwave is a cooler and quicker option.
Cooking bacon in the microwave is the quickest and easiest way to cook bacon. Just pop it in the microwave, do something else, (cook some eggs maybe) and then it is ready! Breakfast can literally be ready in much less than 10 minutes; no excuse to not have breakfast if you want it!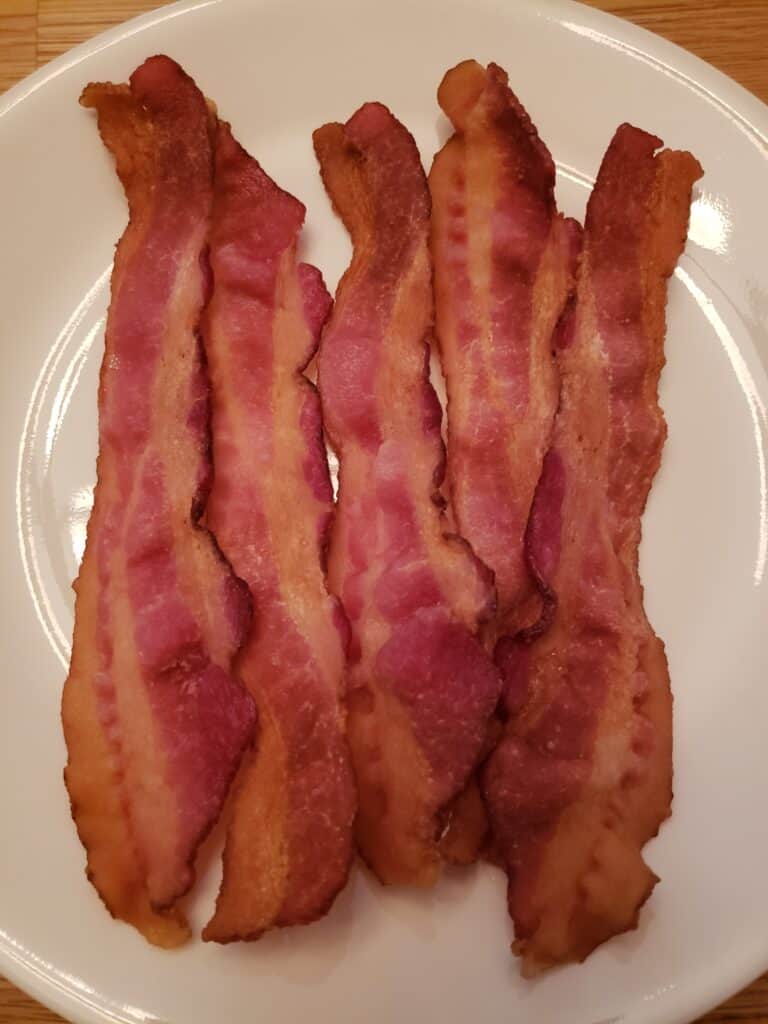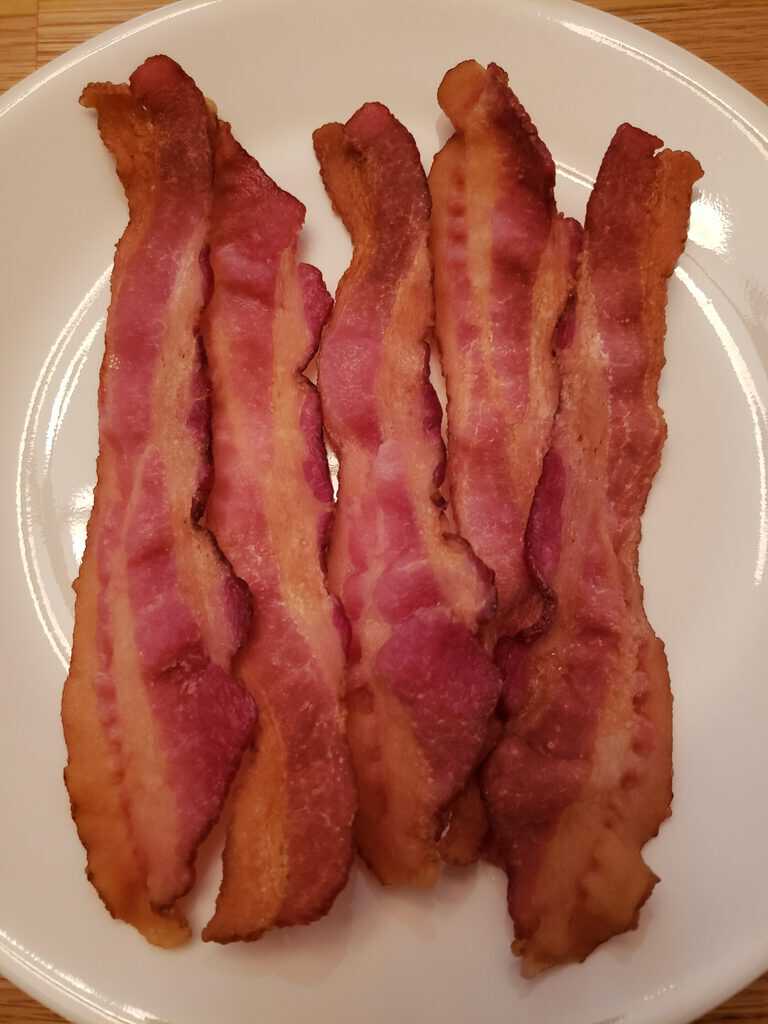 The Pros:
No splattering! The paper towels absorb all of the mess. Ah, how nice.
You don't have to watch it like you do on the stove. Set the microwave and do something else while it cooks.
No clean up! Throw away the paper towels and put the plate in the dishwasher. Done.
The quickest way to cook bacon!
It is quick and easy to cook just a few slices to have fresh bacon any time.
The Cons:
If you use the grease for other cooking, you won't have that because the paper towels will have absorbed it.
You can only do 6-7 slices at a time; whatever your plate will hold without overlapping.
Now that you know how to cook bacon in the microwave, use it in these delicious recipes:
Twice Baked Cauliflower Casserole
Low Carb Egg Cauliflower Casserole
Are you following me on Pinterest? I have been working very hard making new boards I think you will love and am adding dozens of new pins daily from all of the popular low carb and Keto websites! Check them out HERE!
You can also follow me on my Facebook groups; my Low Carb and Keto group; Low Carb & Keto Recipes & Helpful Tips Group, my recipes for everyone group; Best Recipes You will Want to Make and my Homeschool group; Loving Homeschool. I am adding daily pictures, links and much more than I would on the blogs and it is a place for you to find support from others on the same journey as you are. Come and share with others, ask questions and learn!
What you need:
A microwave oven
A microwave safe plate
Paper towels to equal one layer per slice of bacon you will be cooking plus 2-3 for the top (2 slices of bacon=2 layers of paper towel, 5 slices of bacon=5 layers of paper towel). You don't want to skimp on this. They need to soak up the grease.
Notice though, that I am not saying you need that many paper towels; you need that many layers. If you are only cooking 2 slices of bacon, fold your paper towels so that there is enough area to lay the bacon on and enough layers. You don't need to overdo either.
Bacon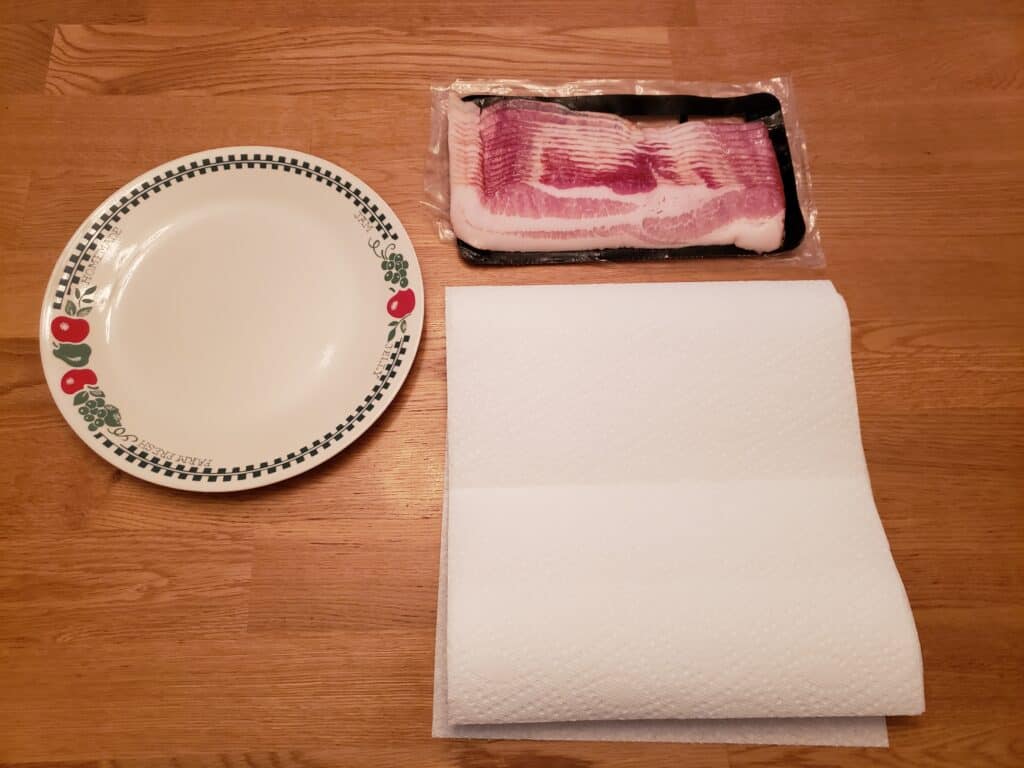 The process:
Fold the paper towels so they are the right surface for the amount of bacon you will be cooking; so picture 2 slices or 5 slices or however many and make the paper towel layers that big.
You want about as many layers of paper towels as slices of bacon. That gives enough paper towels to soak up the grease without being too much or too little. This isn't an exact science and will depend some on the brand of paper towel you use. As you do it a couple of times, you will figure out how it works best for you.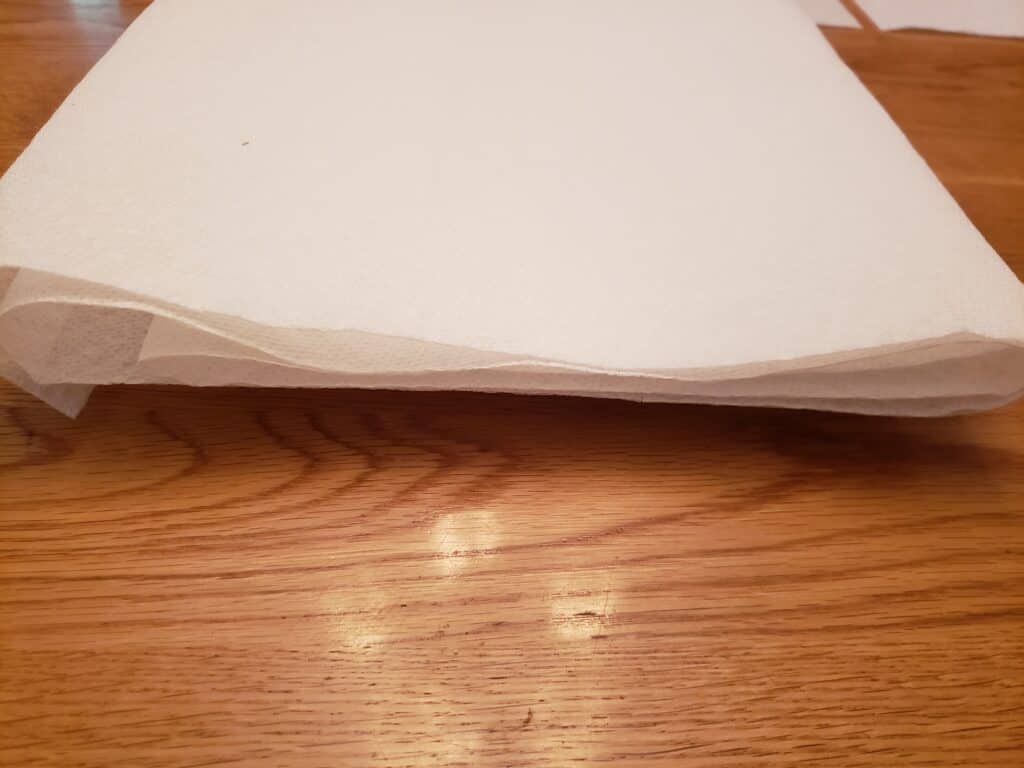 Lay your bacon on the paper towels. They can touch a little but it is best to not pile them on top of each other or overlap too much.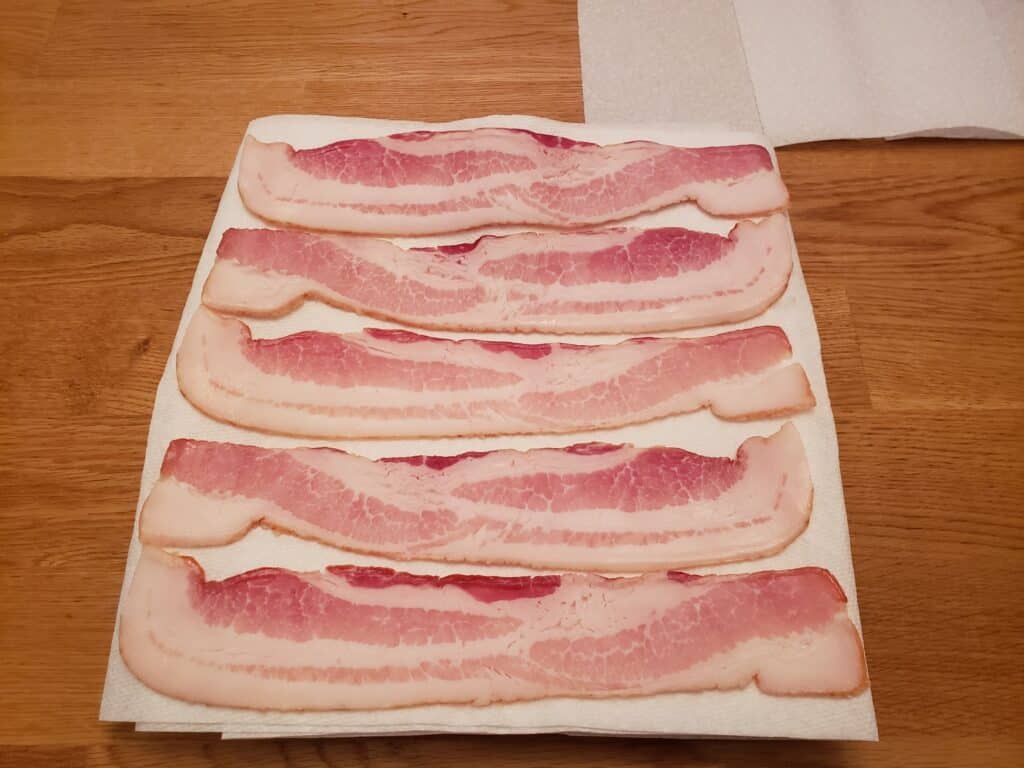 Cover with another 2-3 paper towels, depending on how much bacon you are cooking.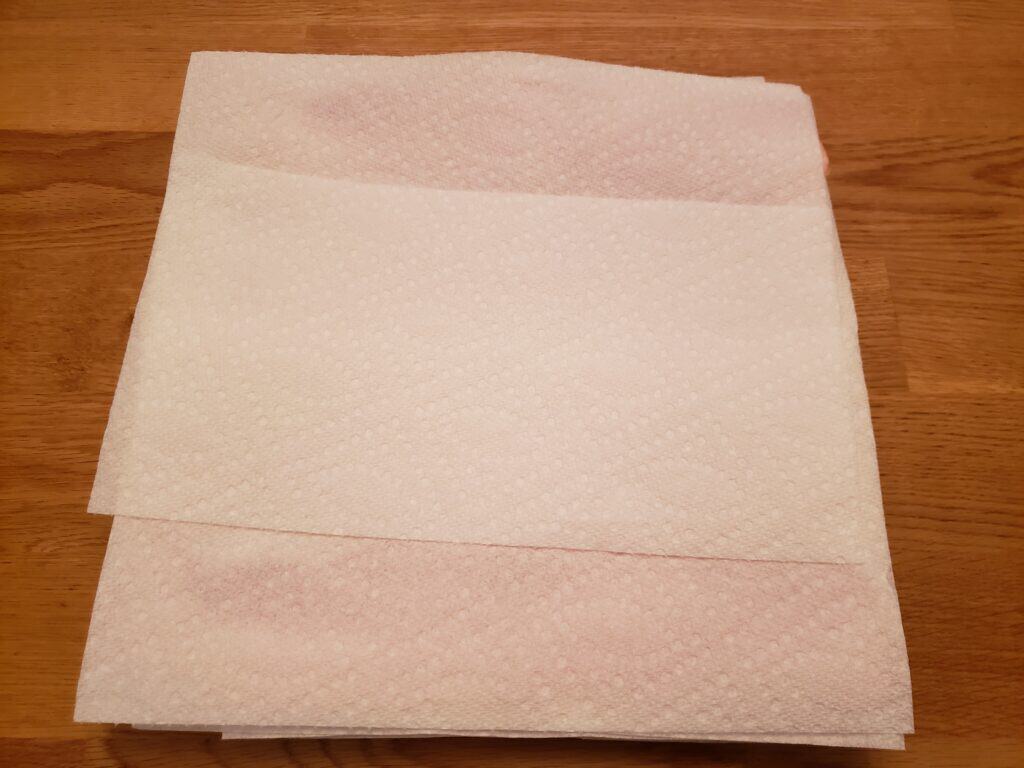 Cook your bacon! We like our bacon pretty crisp so we cook it one minute per slice of bacon. This is also not an exact science. It will also depend on the power of your microwave. One minute of cooking per slice is a good guideline to start.
If you are unsure of how long to cook, always go a little less than you think and check. Add another 30 second or a minute if needed.
Carefully remove the plate from the microwave. Everything will be hot.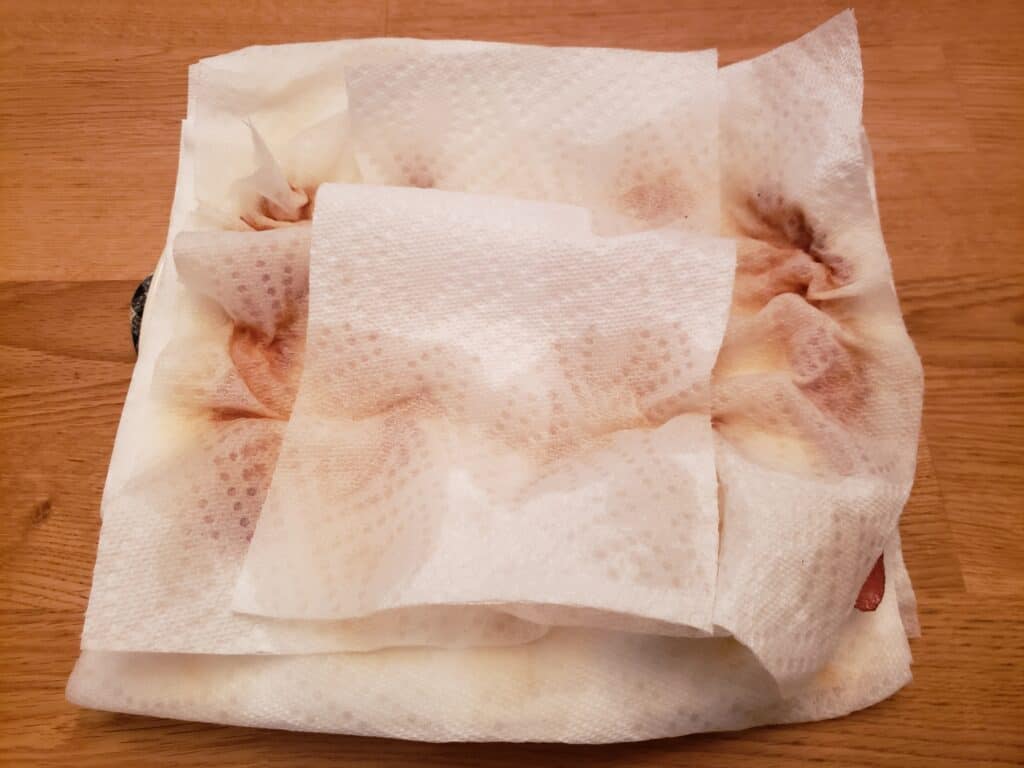 Enjoy your bacon!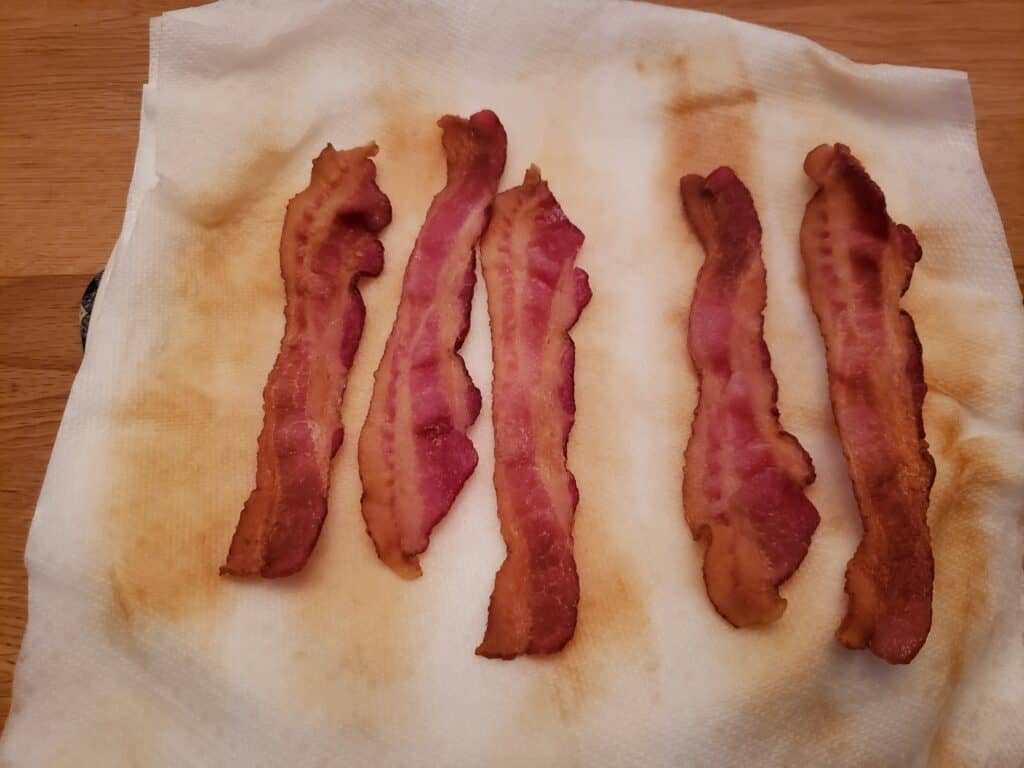 For cleanup; throw away paper towels and wash one plate. This is my favorite part. It is just so easy!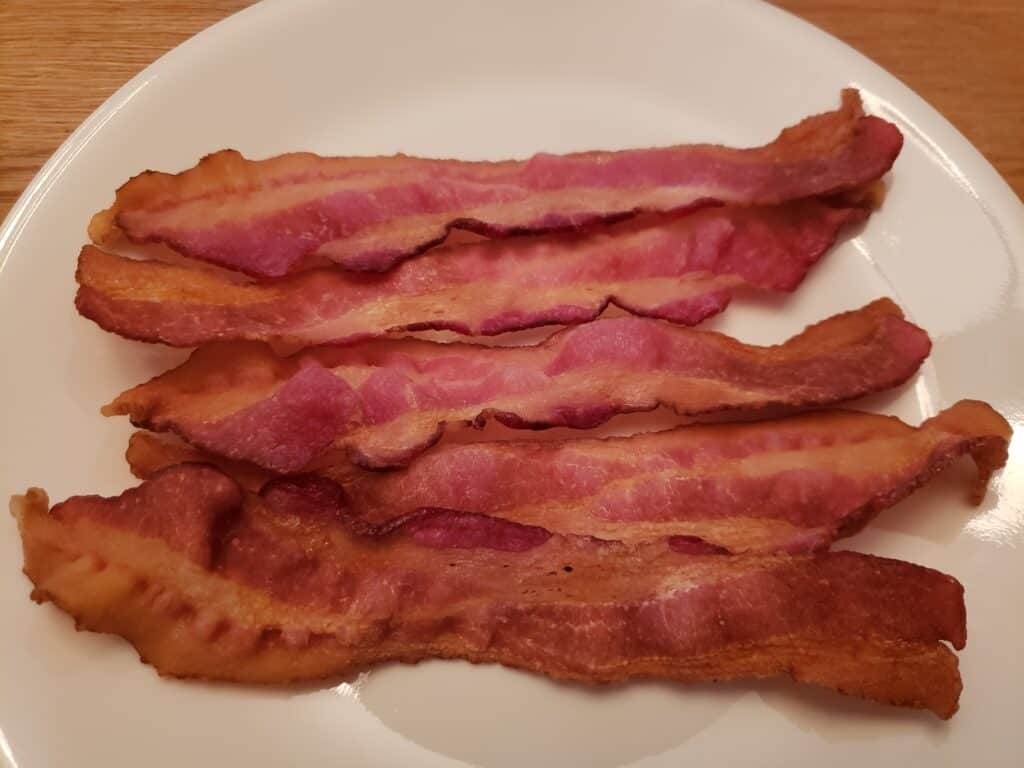 As an Amazon Associate, I earn from qualifying purchases at no extra cost to you.