Simple instructions How to Make Buttermilk at home! Use dairy or non-dairy milk. Make only as much as you need. Don't buy store bought and waste again!
When I began married life and cooking and baking for my home, I didn't know how to make buttermilk. I would buy buttermilk when a recipe called for it.
There was always more than I needed and it sat in the refrigerator until it went bad. It was thrown out and wasted. Oh, I hated to do that!
That was until I read how to make my own as I needed it.
I have not bought buttermilk since.
The Pros of Making your own Buttermilk
You make only as much as you need so no waste
You can use non-dairy milk if you like
It is much more cost efficient
The Cons of Making your own Buttermilk
I don't really think there are any but I guess it does take a couple of minutes more than taking a container out of the refrigerator.
But then again, you don't have to take time to throw out extra buttermilk later so it may not be more time in the long run.
What you Need to Make Buttermilk
You simply need 2 things: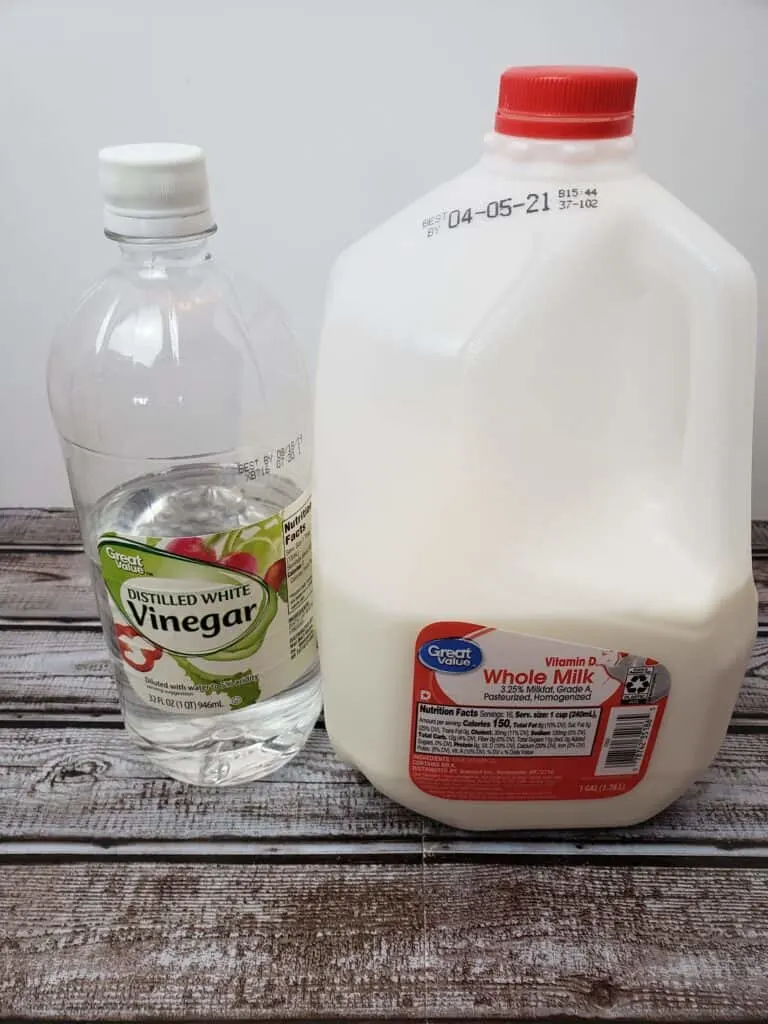 1-Whatever milk you want to use; I have used dairy, coconut and almond with fine results. I imagine you could also use rice or cashew but I have not tried them to be sure.
2-Either white vinegar or lemon juice. I use either.
And bottled or fresh lemon juice is fine.
How to Make Buttermilk
Add 1 Tbsp of lemon juice or vinegar for each cup of buttermilk you need to a measuring cup. I needed 2 cups of buttermilk for this recipe so added 2 Tbsp of lemon juice.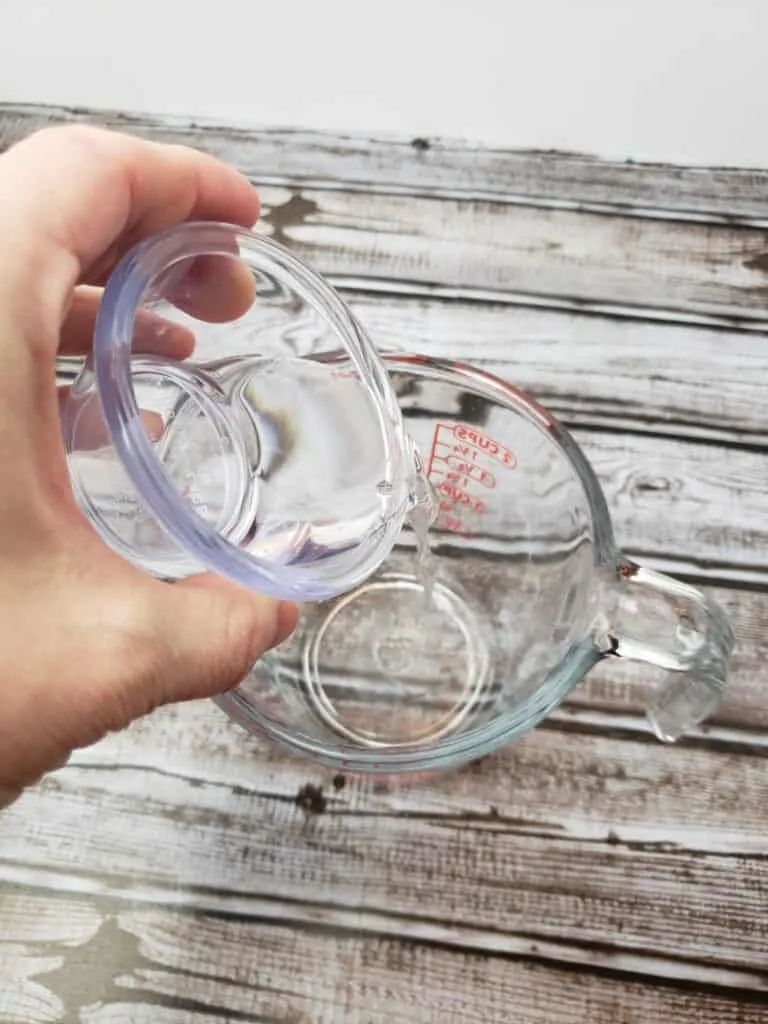 Add whatever milk you are using up to the line of how much buttermilk you need. I added milk up to the 2-cup line for 2 cups of buttermilk.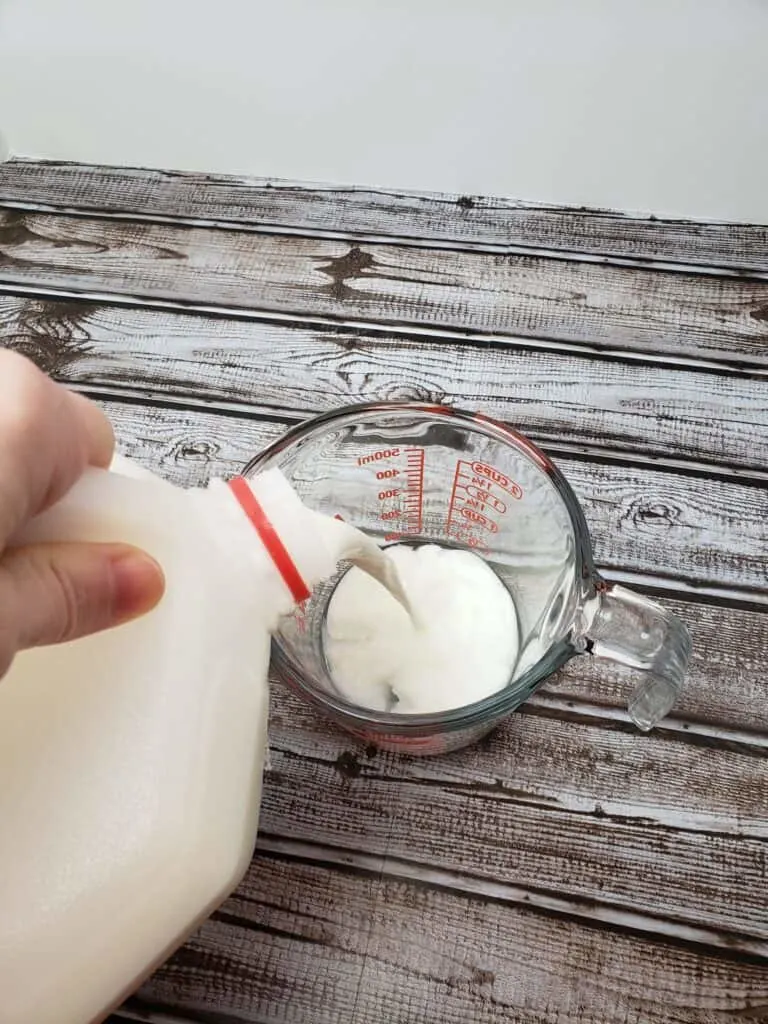 Let it sit for 5 minutes. You should see bubbles forming and the milk gets thicker.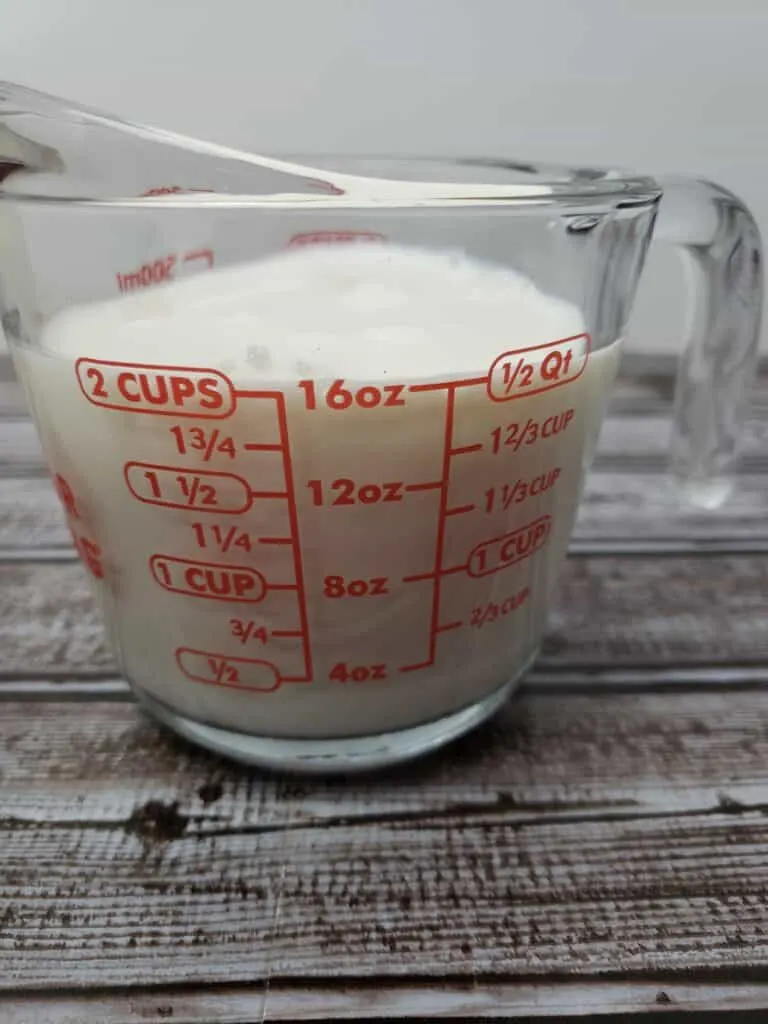 It will also have chunks and that is fine and good.
And there you have it–buttermilk!
Recipes for Buttermilk
Coconut Buttermilk Southwestern Chicken
I have more coming so stay tuned! We make our favorite pancakes with buttermilk! Yum!
How long will Buttermilk last?
According to the USDA, buttermilk will keep in the refrigerator for 2 weeks and is good frozen for up to 3 months. The point of this post is so we don't need to have it sitting around but in case you want to know. 😊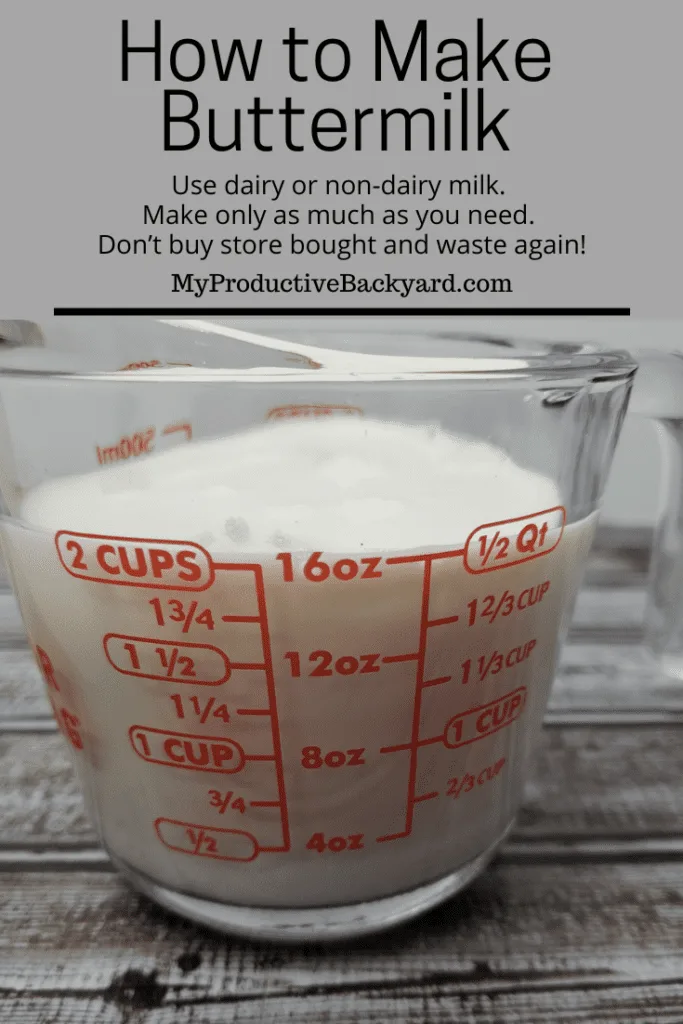 Are you following me on Pinterest? I have been working very hard making new boards I think you will love and am adding dozens of new pins daily from all of the popular websites!
You can also follow me on my Facebook groups; my Low Carb and Keto group; Low Carb & Keto Recipes & Helpful Tips Group, my recipes for everyone group; Best Recipes You will Want to Make and my Homeschool group; Loving Homeschool. I am adding daily pictures, links and much more than I would on the blogs and it is a place for you to find support from others on the same journey as you are. Come and share with others, ask questions and learn!