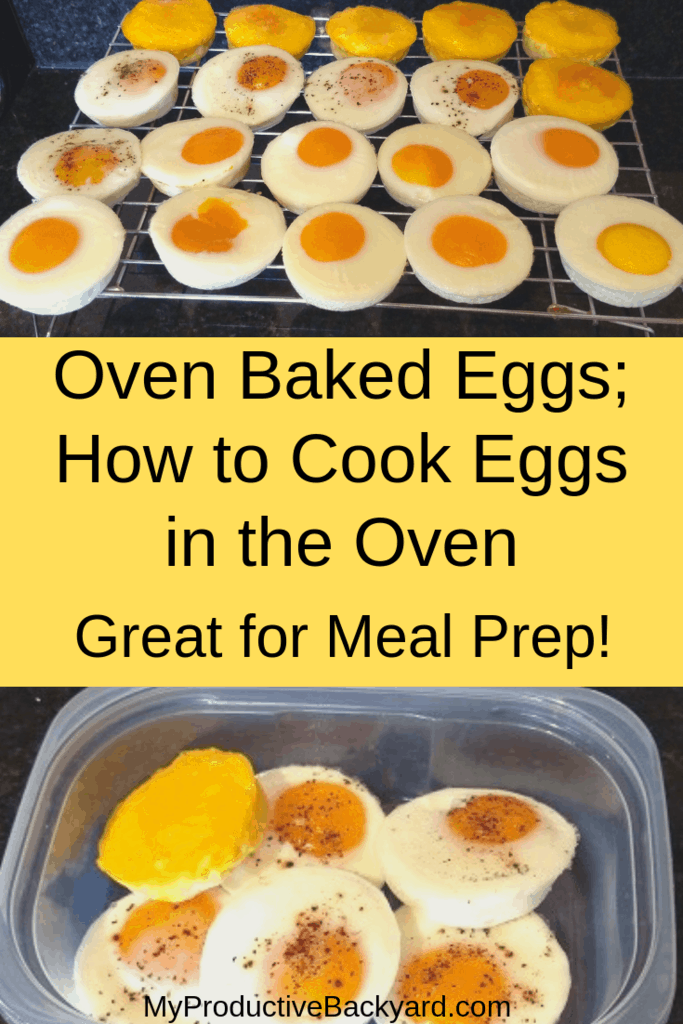 Oven Baked Eggs; How to cook eggs in the oven; Make your mornings quick and easy with your eggs ready to warm and go!
Having a breakfast ready to grab and go with in the morning is a necessity for some if there is going to be a breakfast. Oven baked eggs are so easy to make ahead, store well in a covered container for up to a week and just need to be heated 30-45 seconds to be ready to go.
They can even be eaten cold like a hard boiled egg would be.
When you cook eggs in the oven, they are perfect to use to make Breakfast English Muffins assembled ahead or as you need them.
Try this Keto 90 Second Microwavable Bread if you are low carb or Keto.
Also see 69 Low Carb & Keto Breakfast Recipes
You simply need a dozen eggs and a muffin pan.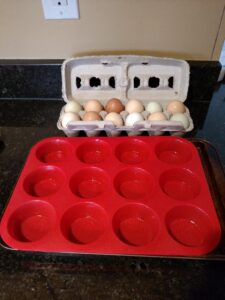 Put the silicone pan on a baking sheet for stability. It is very wobbly on its own.
Spray the pan and add eggs. Scramble with a fork or leave whole for fried.
Add salt and pepper or any other desired seasonings.
If you are going to do all or mostly scrambled, it would be easier to add them to a bowl and scramble all together and then pour equal amounts into the muffin spots.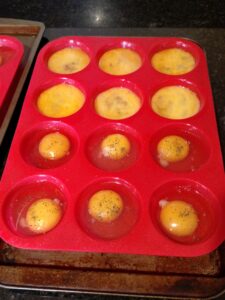 Bake in preheated 350* oven for 18-20 minutes.
If you like a runny yolk, you would cook a bit less.
When they are cooked, pop them out with a spoon and let cool on a wire rack.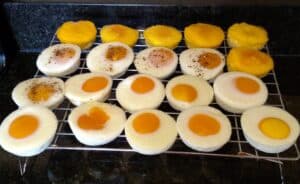 Store them in a covered container in the refrigerator for up to a week and use as needed.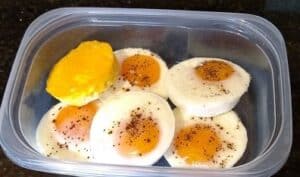 This post may contain affiliate links. That means if you click on the link and make a purchase, I'll get a very small percentage in commission. There's never any extra cost to you, and I will only link to products I use and like. I greatly appreciate your support.
If you want nutritional information for a recipe, I suggest entering the recipe into my fitness pal or your favorite calorie counter page and that will calculate it for you. You can put in exactly what you used so it is the most accurate.