These 40 Lobster Recipes are for those who love to eat lobster! You will be ready to cook lobster on National Lobster Day or any day!
With these 40 Lobster Recipes, you can make lobster so many ways! There are even Gluten Free, Low Carb and Keto options.
We have recipes made in on the grill, poached, smoked, broiled, cooked in the air fryer, instant pot or ninja foodie!
I have included recipes from my friends all around the web and boy, do I have some great ideas here! I am so excited to share them with you!
My mouth was literally watering while I was putting together this post!
There are recipes for
Lobster tacos
Lobster ravioli
Bisque, chowder and stew
Lobster rolls
Lobster cakes
Pot Pie
Lobster macaroni and cheese
Lobster mashed potatoes
Different Lobster salads
Lobster Alfredo
Lobster Bruschetta
Risotto
Pizza
Oh my!
Which one will you make first? Leave a comment below and let us know!
When is National Lobster Day?
Did you know there isn't just one special day just for Lobster?? No! There are TWO National Lobster Days! People know that Lobsters are worth celebrating twice per year! June 15th AND September 25th are both National Lobster Day!
That doesn't mean that any day isn't a good day to eat Lobster. That just means that we want to be sure to get some on these special days. 😊
But really, there are enough recipes here that you can have a new Lobster recipe any time you would like!
Follow my Seafood Recipes Pinterest Board for dozens of ideas from all around the web! I am constantly finding new things to add so there will be new things all the time! There are lots of lobster recipes there but also other delicious seafood recipes.
Lots more recipes! If you enjoy these posts with lots of recipes to choose from, also check out
37 Recipes for Hard Boiled Eggs (That Aren't Deviled Eggs)
100 lunchbox ideas and recipes
Almost 100 Christmas Desserts Kids Can Make
Over 200 Low Carb & Keto Meal Ideas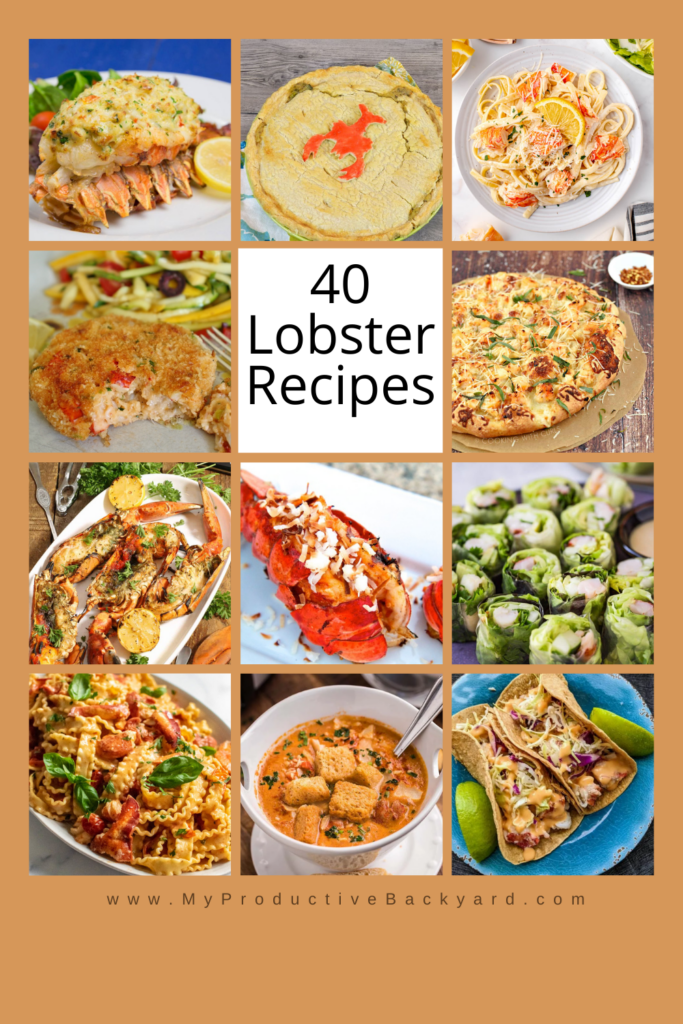 Are you following me on Pinterest? I have been working very hard making new boards I think you will love and am adding dozens of new pins daily from all of the popular websites!
You can also follow me on my Facebook groups; my Low Carb and Keto group; Low Carb & Keto Recipes & Helpful Tips Group, my recipes for everyone group; Best Recipes You will Want to Make and my Homeschool group; Loving Homeschool. I am adding daily pictures, links and much more than I would on the blogs and it is a place for you to find support from others on the same journey as you are. Come and share with others, ask questions and learn!
Lobster Recipes
These 40 Lobster Recipes are for those who love to eat lobster! You will be ready to cook lobster on National Lobster Day or any day!