Many hamburger recipes have high carb ingredients added to bind them together but it isn't really necessary. The main part of the burger—the meat—is low carb, so I have gathered 26 Low Carb Keto Recipes for Hamburgers for you without the added high carbs. We can still enjoy many varieties of hamburgers without the carbs!
Below are hamburgers made from beef, turkey, chicken, pork, salmon, fish and even lamb. Whatever your preference, and maybe you will try something new, there is something for you here!
There are many additional ways other than a typical hamburger with or without a bun to enjoy your hamburger too! Try Wholesome Yum's Big Mac Salad Recipe, Jennifer Banz's Keto Burger Bowl with Paprika Aioli, Fit to Serve Group's Keto Cheeseburger Soup or Keto Cooking Christian's Bacon Cheeseburger Casserole.
You may also like:
Hamburgers can be cooked on the grill or in a skillet. Check out 57 Low Carb Keto Grill Recipes and 72 Low Carb Keto Skillet Recipes. You may also like Hundreds of Low Carb Keto Camping Recipes and Ideas!
Be Sure to Pin for Later!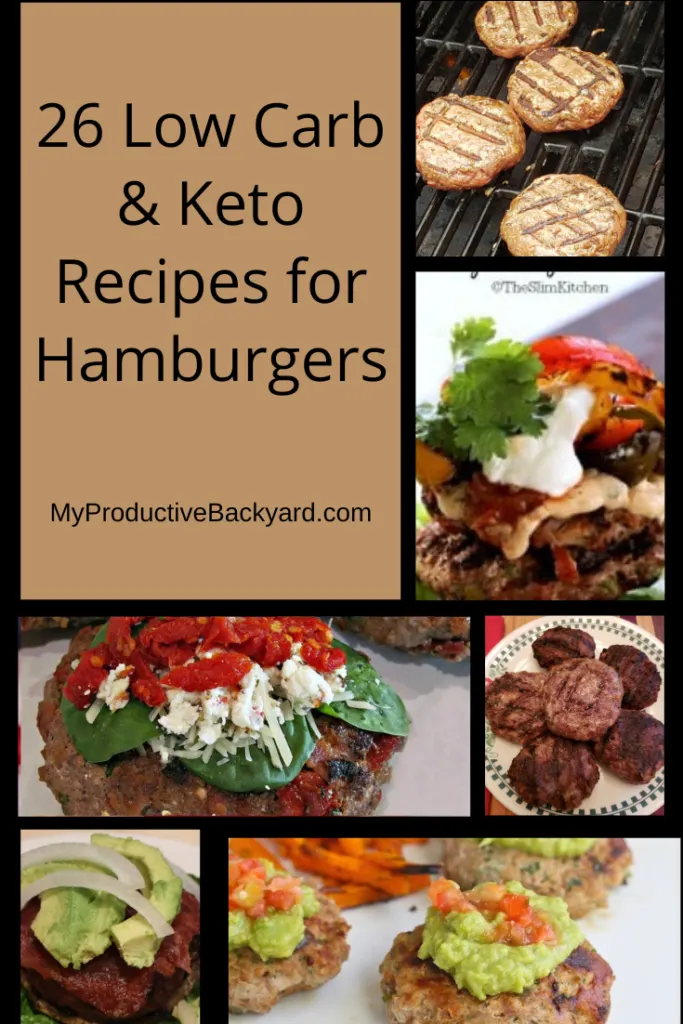 Are you following me on Pinterest? I have been working very hard making new boards I think you will love and am adding dozens of new pins daily from all of the popular websites!
You can also follow me on my Facebook groups; my Low Carb and Keto group; Low Carb & Keto Recipes & Helpful Tips Group, my recipes for everyone group; Best Recipes You will Want to Make and my Homeschool group; Loving Homeschool. I am adding daily pictures, links and much more than I would on the blogs and it is a place for you to find support from others on the same journey as you are. Come and share with others, ask questions and learn!
Low Carb Keto Recipes for Hamburgers
Low Carb Keto Recipes for Hamburgers: So many ways to make a delicious hamburger! Spicy, creamy, cheesy, or even with vegetables hidden in them!