79 Low Carb Keto Vegetable Side Dish Recipes: Recipes for 12 low carb vegetables to compliment your dinner!
Meat is a staple of the low carb or Keto diet but what to make with it? With 79 Low Carb Keto Vegetable Side Dish Recipes you will have plenty of ideas!
Vegetables are the obvious choice and they are delicious in their own right but how many ways can you make broccoli? Or Brussels Sprouts? Or green beans?
Lots of ways, actually!
While some high carb, higher sugar vegetables should be avoided, we have several low carb, nutritious vegetables to choose from to make our side dishes.
If you are new and look at the carb count of a vegetable, it is easy to panic because they do have carbs. If you are counting net carbs, you may subtract the fiber from the total carbs to get net carbs.
For example, 1 cup of broccoli has 6 grams of carbs but also 2 grams of fiber so only 4 net carbs. That is a very reasonable way to count carbs for vegetables for most people.
These are all hot side dishes.
If you want cold side ideas like "potato" salad, Cole slaw, "macaroni" salad and green salads, check out 25 Low Carb Keto Salad and Salad Dressing Recipes.
Are you following me on Pinterest? I have been working very hard making new boards I think you will love and am adding dozens of new pins daily from all of the popular low carb and Keto websites! Check them out HERE!
You can also follow me on my Facebook group, Low Carb & Keto Recipes & Helpful Tips Group! I am adding almost daily pictures, links and much more than I would on the blog and it is a place for you to find support from others on the same journey as you are. Come and share with others, ask questions and learn! You can hop on over there HERE.
Check out my recipe collections!
150+ Clean Keto Walmart Shopping List
Best 60 Low Carb & Keto Walmart Items
The Biggest Best Low Carb & Keto Shopping List for ALDI
Hundreds of Low Carb & Keto Comfort Food Recipes
51 Low Carb & Keto Pumpkin Spice Fall Recipes
46 Low Carb & Keto Fathead Dough Recipes
50 Low Carb & Keto Ground Beef Recipes
Dollar Tree Low Carb & Keto Items
Hundreds of Low Carb & Keto Lunch Recipes and Ideas
11 Low Carb & Keto Pizza Recipes
Walmart Grab and Go Low Carb & Keto Items
91 Low Carb & Keto Appetizer Recipes
10 Best Low Carb & Keto Bark Recipes
33 Low Carb & Keto Cookie Recipes
69 Low Carb & Keto Breakfast Recipes
Asparagus
Skillet Asparagus with Lime Butter by Cravings of a Lunatic
Cheesy Baked Asparagus by Delish
Asparagus with Hollandaise Sauce by Low Carb Maven
Asiago Bacon and Garlic Roasted Asparagus by Julias Album
Cheesy Asparagus by Wholesome Yum
Barely Cooked Asparagus with Lemon Mustard Vinaigrette by Kalyns Kitchen
Creamed Asparagus with Parmesan Cheese by The Taylor House
Broccoli
Low Carb Cheesy Broccoli Casserole by Genaw
Cheesy Broccoli Tater Tots by Dashing Dish
Roasted Broccoli with Toasted Almonds by A Beautiful Plate
Broccoli Cheddar Loaf by Joy Filled Eats
Brussels Sprouts
Cheesy Brussels Sprouts with Bacon by The Chunky Chef
Quick Brussels and Bacon by All Recipes
Brussels Spout Casserole by 12 Tomatoes
Brussels Sprouts with Mushrooms by Southern Bite
Smashed Brussels Sprouts by Delish
Cabbage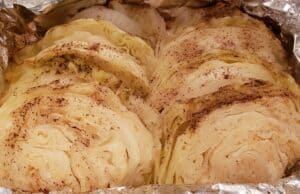 Old Fashioned Crock Pot Cabbage by Recipes That Crock
Spicy Chili Cabbage Stir Fry by Island Smile
Roasted Cabbage with Lime Sriracha by Kalyns Kitchen
Thai Curry Cabbage by Diet Doctor
See also: 33 Low Carb & Keto Cabbage Recipes
Cauliflower
Keto Mashed Cauliflower Much Like Potatoes
Low Carb Buffalo Cauliflower Bites
Better Than Potatoes Cheesy Cauliflower Puree by I Breathe I'm Hungry
Roasted Garlic Cauliflower by Picky Palate
Creamy Cauliflower Mushroom Risotto by All Day I Dream About Food
Cheesy Cauliflower Bake by Divalicious Recipes
Cauliflower Mac and Cheese by Don't Sweat the Recipe
Southwestern Cauliflower Casserole by Table and Chair
Slow Cooker Pepper Jack Cauliflower by A Sweet Life
Slow Cooker Whole Cauliflower by Hidden Valley
Eggplant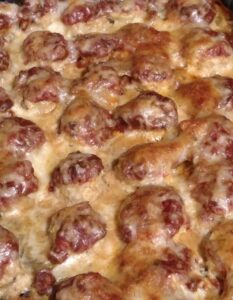 Eggplant Pappardelle by My Recipes
Cheesy Garlic Pull Apart Eggplant by Stephanies Ain
Roasted Eggplant by Add A Pinch
Keto Low Carb Crispy Eggplant Rounds by Low Carb Maven
Eggplant Parmesan Casserole by Low Carb Yum
Green Beans
Skillet Green Beans by Country Living (Replace the soy sauce with coconut aminos if you don't want to use soy.)
Garlic Green Beans by The Life Jolie
Low Carb Cheesy Green Bean Casserole by The Fit Housewife
Cheesy Baked Green Beans by Delish
Lemon butter Green Beans by Mother Thyme
Southern Green Beans by Kasey Trenum
Cashew Green Beans with Bacon by Peace Love and Low Carb
Asian Green Beans by Paleo Bailey
Garlic Roasted Green Beans and Mushrooms by Kate Moving Forward
Mushrooms
True, mushrooms are not vegetables, but they are such a great, low carb side dish that I included them.
Clean Eating Oven Roasted Mushrooms by Skinny MS
Bacon Parmesan Stuffed Mushrooms by My Table of Three
Tuscan Stuffed Mushrooms by Joy Filled Eats
Keto Mushroom Bake by Low Carb Support
Roasted Buttery Mushrooms by My PCOS Kitchen
Radishes
Pan Fried Loaded Radishes by Kats Low Carb Life
Keto Roasted Radishes-Potatoes by Gnom Gnom
Roasted Ranch Radishes by Briana Thomas
Sauteed Radishes by My Table of Three
Spaghetti Squash
3 Ingredient Basil Pesto Spaghetti Squash by Listotic
Jalapeno Popper Stuffed Spaghetti Squash by Premeditated Leftovers
Roasted Spaghetti Squash by Eat Well 101
Spaghetti Squash Healthy Recipe by Pickled Plum
Spinach
Garlic Sautéed Spinach by Skinny Kitchen
Garlic Spinach Sauté by Keto Summit
Zucchini/Yellow Squash
Zucchini & Yellow Squash Au Gratin by Small Town Woman
Low Carb Yellow Squash Casserole by All Recipes
Crock Pot Zucchini and Yellow Squash by Low Carb Yum
Cheesy Garlic Zucchini Casserole by Table and Chair
Low Carb Zucchini Parmesan Chips by I Save A2Z
Zoodles
Lemon Parmesan Zucchini Pasta with Roasted Artichokes by Inspiralized
Creamy Four Cheese Pesto Zoodles by I Breathe I'm Hungry
See Also; 43 Low Carb & Keto Zucchini Recipes
Pssst! Did you know You Can Freeze Zoodles?
I love to have them stocked up in the freezer when the garden is giving more than we can eat!
Mixed Vegetables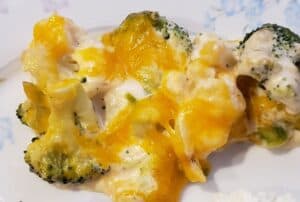 Broccoli and Cauliflower Cheesy Bake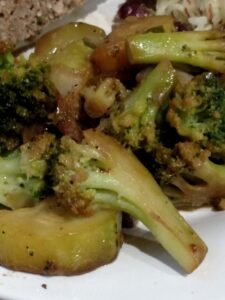 Low Carb Cauliflower Mushroom Risotto by All Day I Dream About Food
This post contains affiliate links. That means if you click on the link and make a purchase, I'll get a very small percentage in commission. There's never any extra cost to you. I greatly appreciate your support.