Low Carb Keto Trader Joe's Items; Over 150 Items! Includes 2 Printable Shopping Lists and Sections! A Separate Clean Keto Section!
My readers love my Low Carb and Keto shopping list posts and have requested one for Trader Joe's! Even though the nearest one is 78 miles away, I thought it was worth the trip to go. I made a day of it and it was great to see all Trader Joe's had for us Low Carb and Keto folks—a lot! Here are the Low Carb Keto Trader Joe's Items I found!
The Basics:
I am not going to list every single of the obvious in this post. We all know that every store sells meat, fresh and frozen vegetables, eggs, pickles, olives, cooking oils, butter, block cheeses and nuts.
Look at all of these beautiful cheeses! I did not take a picture of all of these labels!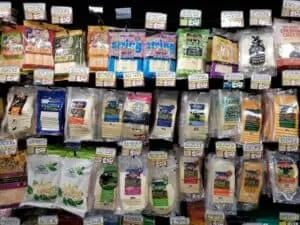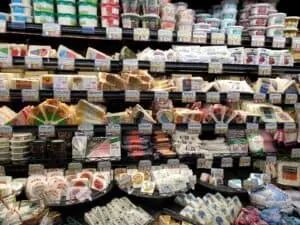 I did picture these items if they were different somehow or special but "regular old" meat and vegetable packages, etc. did not get their own picture. We all know what they are.
Those are the very basics of the Keto and low carb diet. You can find them at Trader Joe's and they are perfect choices. Look at Beginner Keto & Low Carb Shopping List with Tips for a printable list of the beginner basics with some great tips too.
The Nutrition Labels and Ingredients
I included the nutrition labels so you can see ahead of time whether it is something you want or not. We all have our personal standards of what ingredients we want to eat.
It is so much easier to read the labels from your computer, tablet or phone instead of standing in the store to do it with a "million" other people when you are usually in a rush. Print out the lists and cross of things you don't want or circle things you do want. Or maybe you want to try one of everything eventually! 😊
To my clean ingredient readers; I kept your items separate! The clean ingredient items are in the top section and both printable lists are right above the list of items with pictures of items and labels. I hope that is the most helpful way to do it.
Not All Stores Carry the Exact Same Items:
These are items I found in my Trader Joe's. Not every store will have exactly the same things but it will be a good start of what to look for, anyway.
I had a list of what I wanted to look for and several things on my list were not in my store—but I found other things that were not on my list! One of the crew members was very helpful to verify that they did not carry those things and helped me find a few new things too.
Some things that I didn't find in my store that I heard others might have: (I don't know ingredients or carb counts on these since I didn't get to see them.)
Seasoned Buffalo Ghee
Parsnip Chips
Seedy Almond Salad Topper
Cocoa Mascarpone Cheese
Spinach & Cheese Stuffed Mushrooms (frozen section)
Roasted Cocoa Nibs
Peanut Butter with Chia Seeds
Julian Bread
Riced Broccoli (frozen like cauliflower)
What does your Trader Joe's have that you don't see here? Leave me a comment and let me know! I would love to hear from you!
Items are divided into 2 sections; Keto and Low Carb:
Keto/Clean Low Carb:
I have added only the cleanest, strictest items in this section and of course all have very low carbs. Even with that, there could be an ingredient that you personally wouldn't use. I included all of the nutrition labels so you can check for yourself if it is right for you. I did try to be very careful but there may be an ingredient that I am not aware of, even though I try very hard to be informed.
Low Carb/Dirty Keto:
All of these items have very low carbs. The included labels are important here because some items do have ingredients that you may or may not include in your diet like:
Maltodextrin
Maltitol
Carrageenan
Soy of any kind
Corn of any kind
Wheat of any kind
Sunflower oil, even high oleic sunflower oil
Potato starch
Small amounts of sugars; little enough to keep the carbs very low but still there if it is important to you (with many different names; see here for a great list and chart)
If you like Low Carb Keto Trader Joe's Items, also look at:
150+ Clean Keto Walmart Shopping List
Best 60 Low Carb Keto Walmart Items
Walmart Grab and Go Low Carb Keto Items
The Biggest Best Low Carb Shopping List for Aldi
Best 40 Low Carb Keto Aldi Items
Dollar Tree Low Carb & Keto Items
Keto Costco Shopping List with Recipes from Trina Krug
**To print Low Carb Keto Trader Joe's Items Keto shopping list, click HERE. (Clean, strict version)
**To print Low Carb Keto Trader Joe's Items Low carb or Dirty Keto shopping list, click HERE. (May have ingredients some may or may or may not include in their diet; see below for labels and above for notes.)
Are you following me on Pinterest? I have been working very hard making new boards I think you will love and am adding dozens of new pins daily from all of the popular low carb and Keto websites! Check them out HERE!
You can also follow me on my Facebook groups; my Low Carb and Keto group; Low Carb & Keto Recipes & Helpful Tips Group, my recipes for everyone group; Best Recipes You will Want to Make and my Homeschool group; Loving Homeschool. I am adding daily pictures, links and much more than I would on the blogs and it is a place for you to find support from others on the same journey as you are. Come and share with others, ask questions and learn!
The Low Carb Keto Trader Joe's Items and Nutrition labels
Keto/Clean Low Carb
If there is not a brand listed, assume it is Trader Joe's brand.
Chomps Snack Sticks; beef or turkey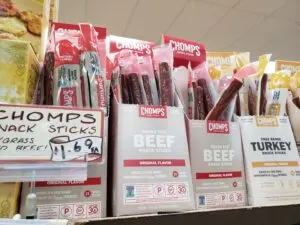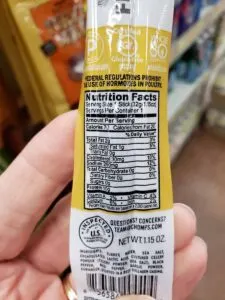 Chicken Sriracha Epic Bar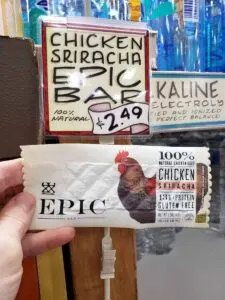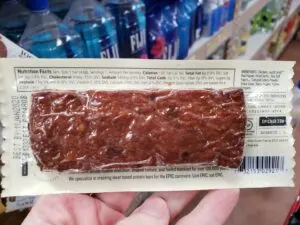 Sparkling Water; assorted flavors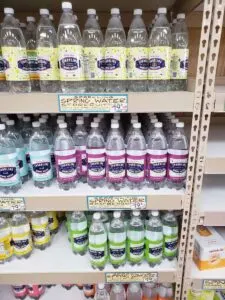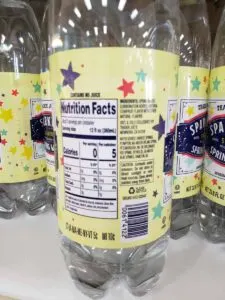 Salsa Autentica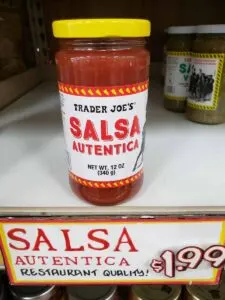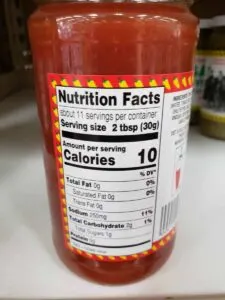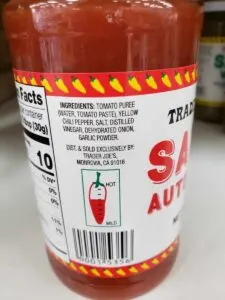 Salsa Verde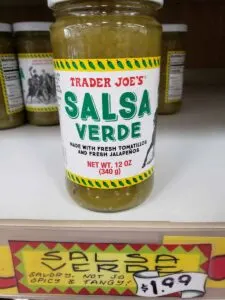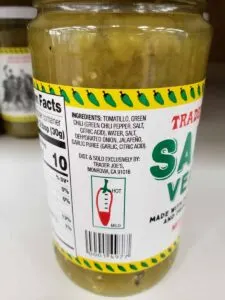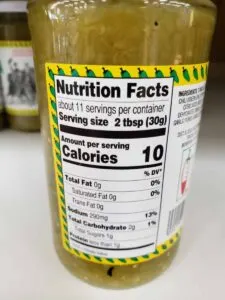 Raw Shelled Hemp Seed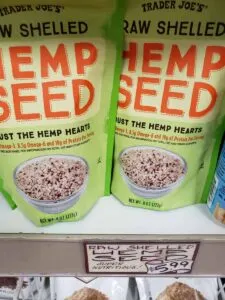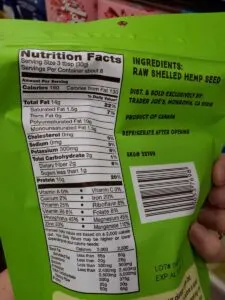 Sunflower Seed Spread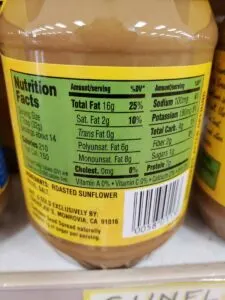 Raw Almond Butter; creamy or crunchy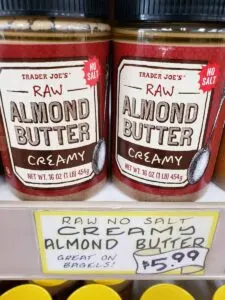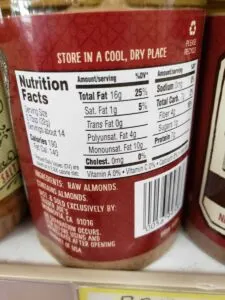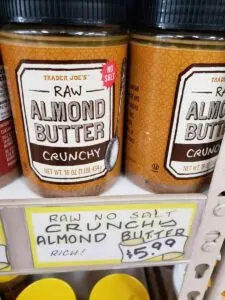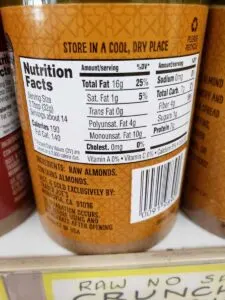 Everything but the Bagel Sesame Seasoning Blend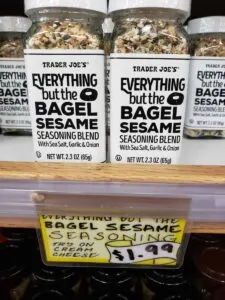 21 Seasoning Salute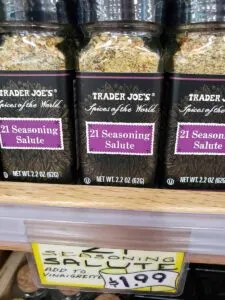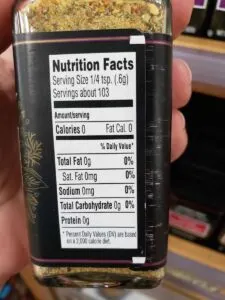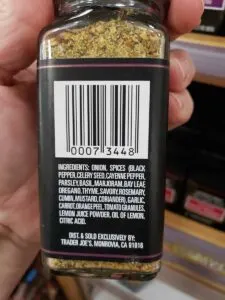 Organic Liquid Stevia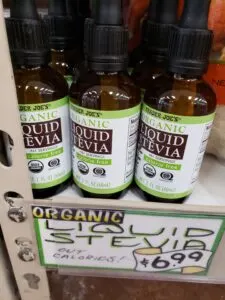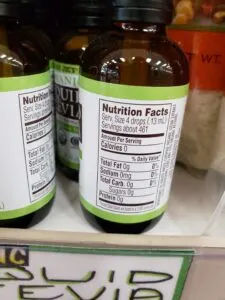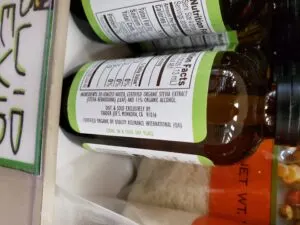 Baker Josef's Blanched Almond Flour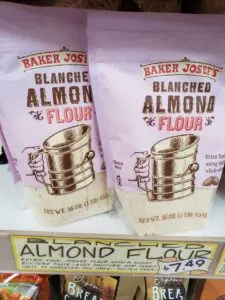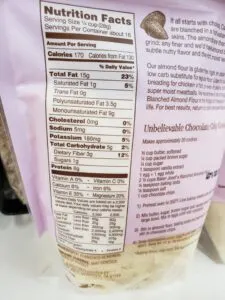 Just Almond Meal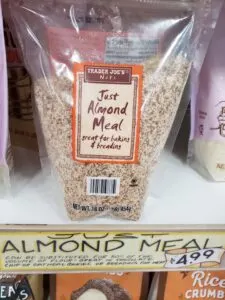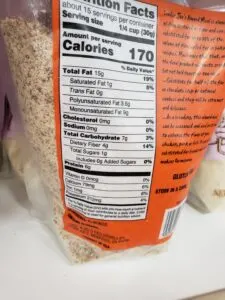 Cocoa Powder unsweetened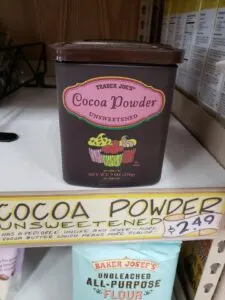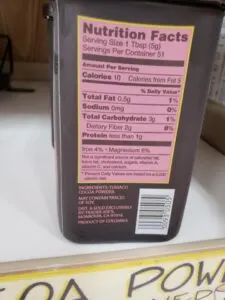 Nutritional Yeast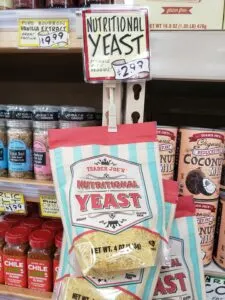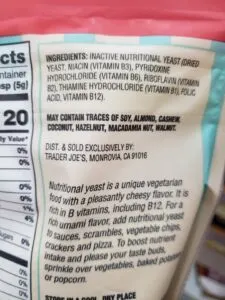 Organic Coconut Milk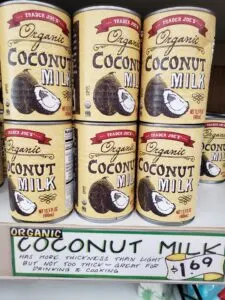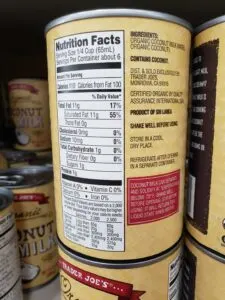 Organic Coconut Cream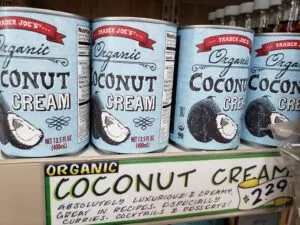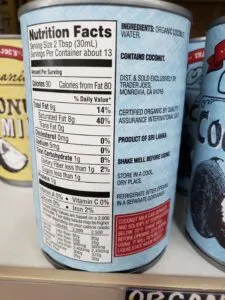 Unsweetened Coconut Chips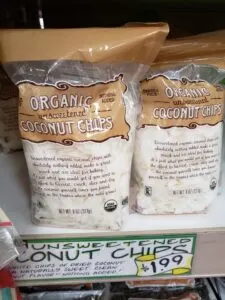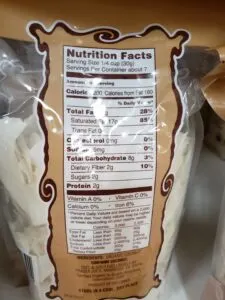 Organic Unsweetened Flake Coconut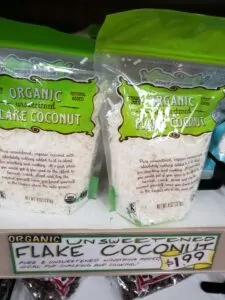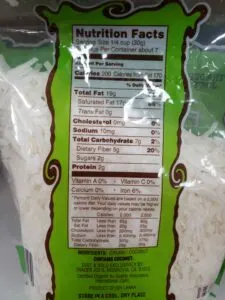 Organic Extra Virgin Spanish Olive Oil Spray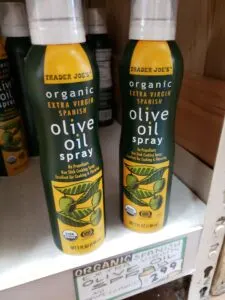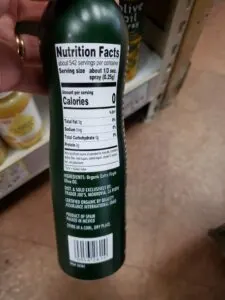 Organic Virgin Coconut Oil packets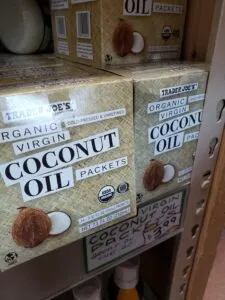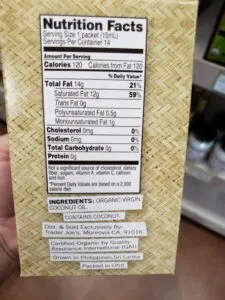 Clarified Butter (ghee)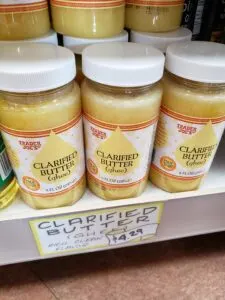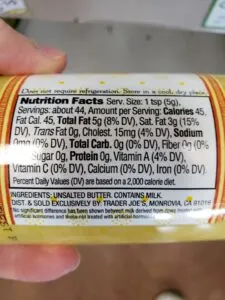 Organic Triple Filtered Coconut Oil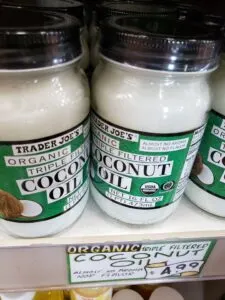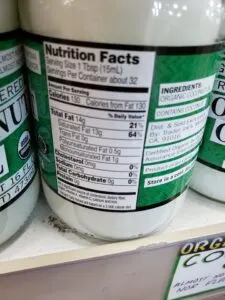 Organic Virgin Coconut Oil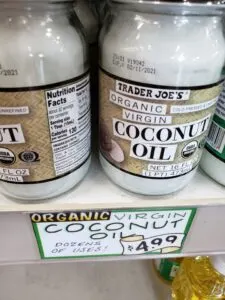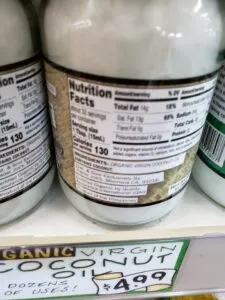 Toasted Sesame Oil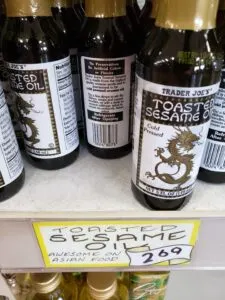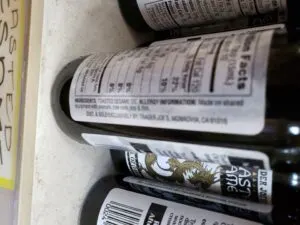 Chosen Foods Avocado Oil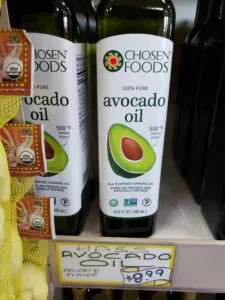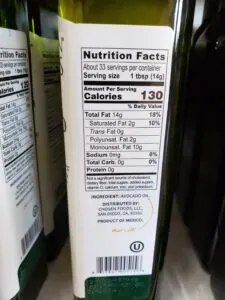 Trader Giotto's Extra Virgin Olive Oil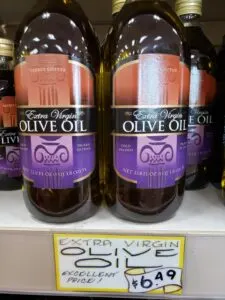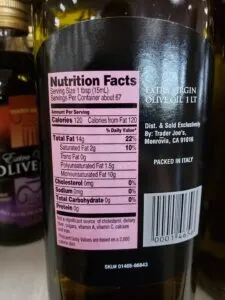 Tapas Style Artichoke Hearts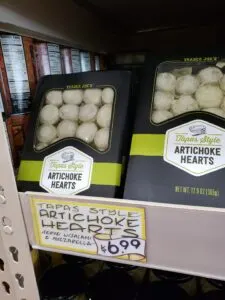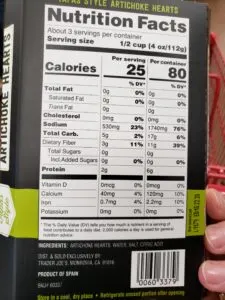 Greek Olive Medley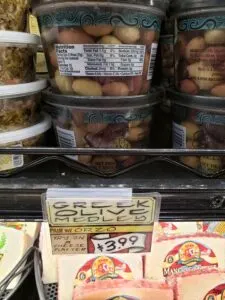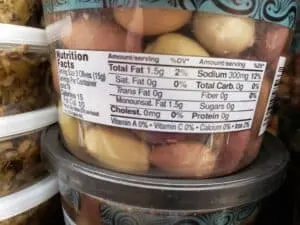 Pitted Salted Manzanilla Olives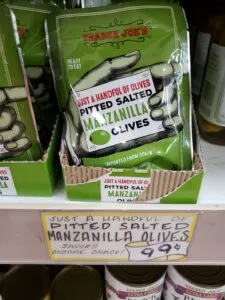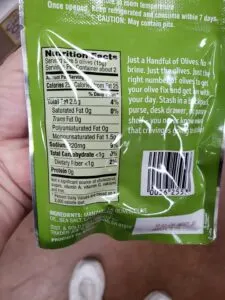 Giant Chalkidiki Olives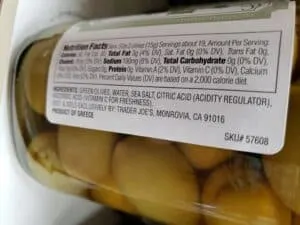 Stuffed Queen Sevillano Olives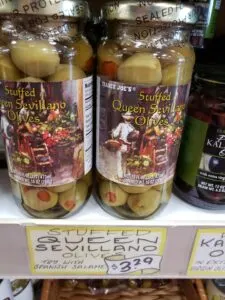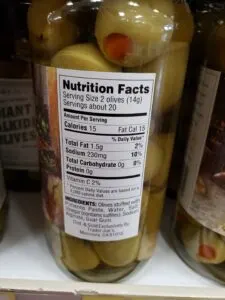 Sacha Hearts of Palm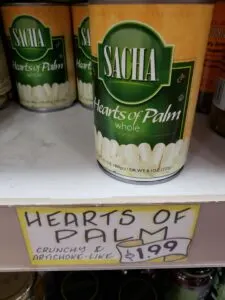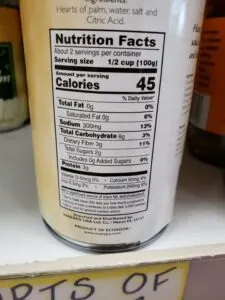 Wild Alaskan Pink Salmon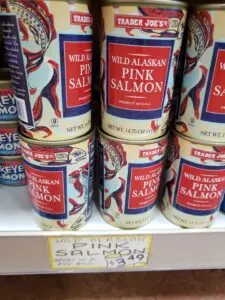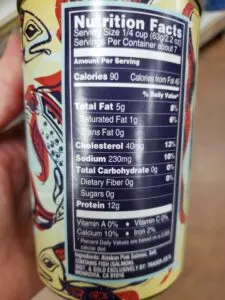 Wild Caught Sockeye Salmon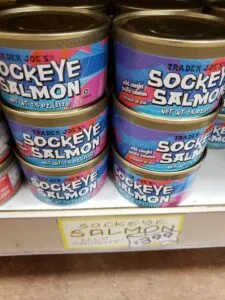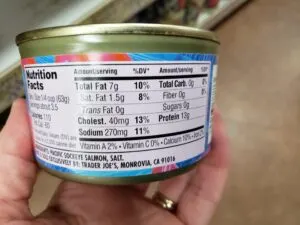 Organic Beef Bone Broth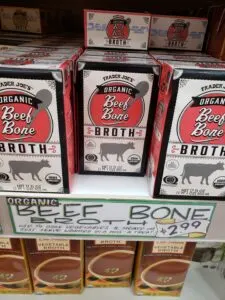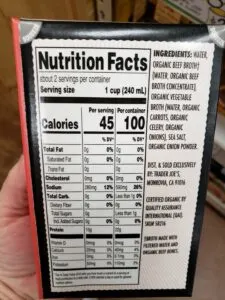 Organic Chicken Bone Broth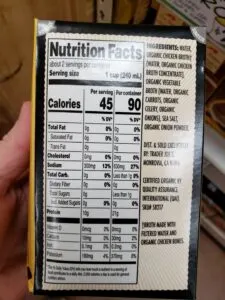 Organic Raspberries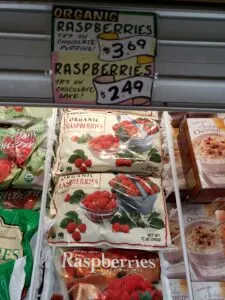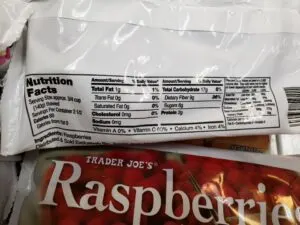 Organic Blueberries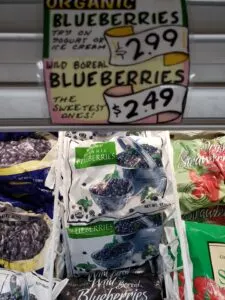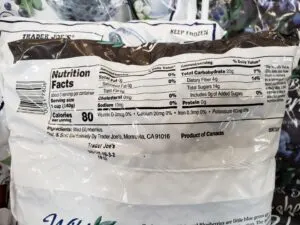 Turkey Burgers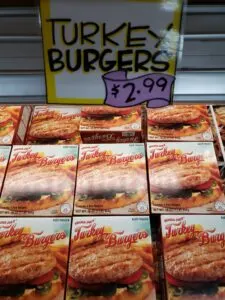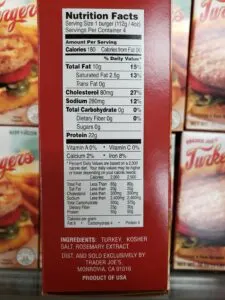 Uncooked Ground Buffalo Burgers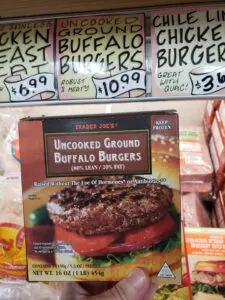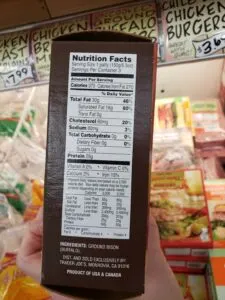 Uncooked Grass Fed Angus Beef Burgers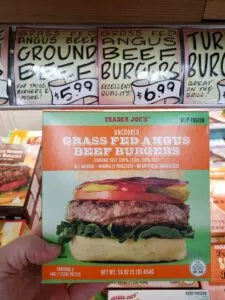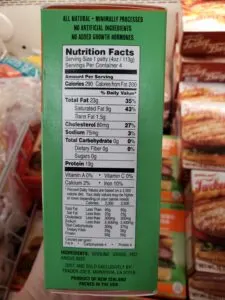 Chile Lime Chicken Burgers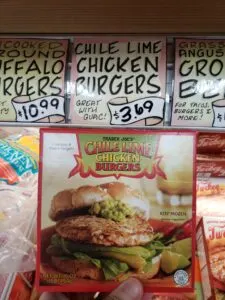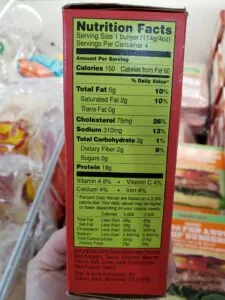 Zucchini Spirals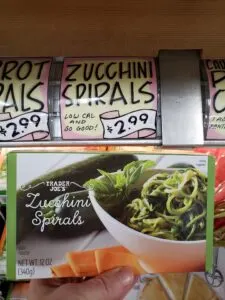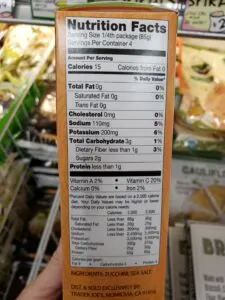 Yuzu Hot Sauce (above frozen vegetables)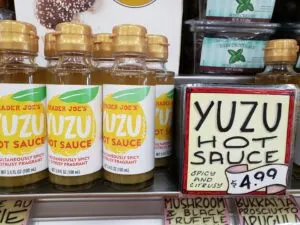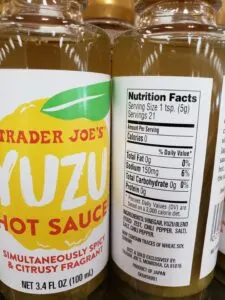 Organic Rainbow Cauliflower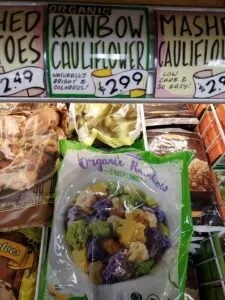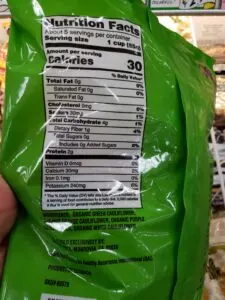 Red, Yellow & Green Peppers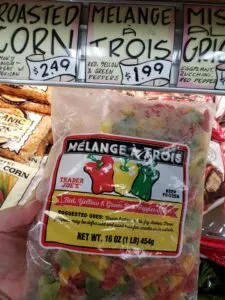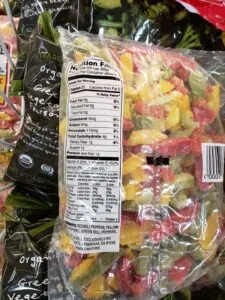 Sunflower Seeds; Raw and Roasted & Salted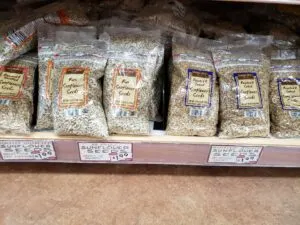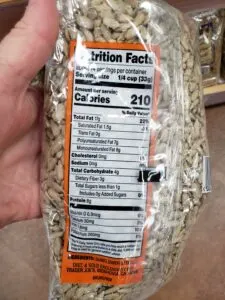 Pumpkin Seeds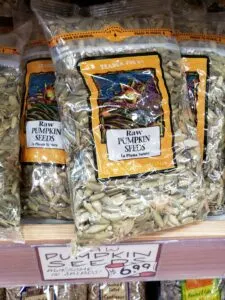 Nuts
See the Diet Doctor guide to nuts for carb counts of each.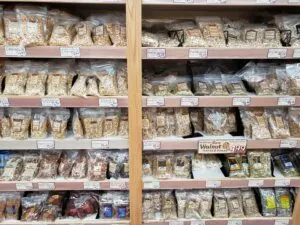 Everything but the Bagel Seasoned Smoked Salmon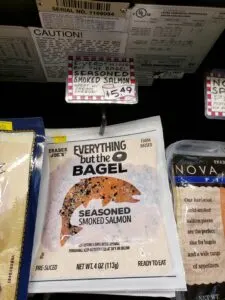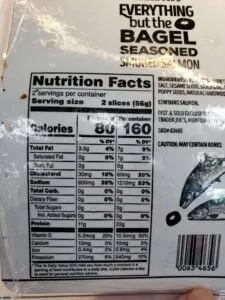 Fully Cooked Pork Belly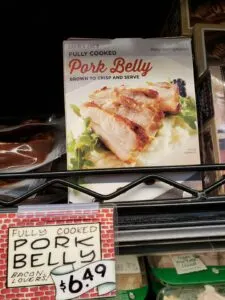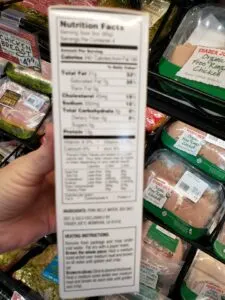 Grass Fed Beef Sirloin Roast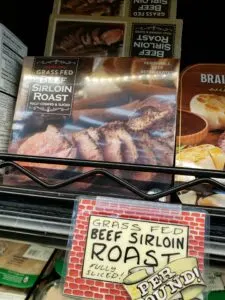 Braised Turkey Drumsticks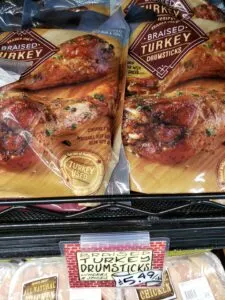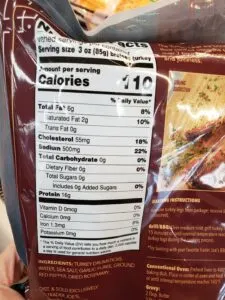 Shawarma Chicken Thighs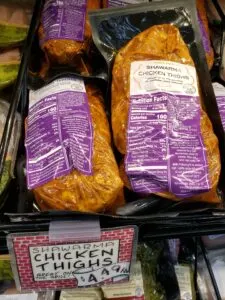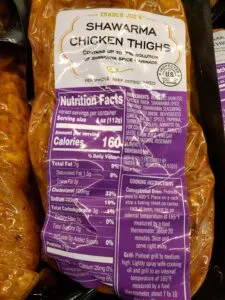 Traditional Carnitas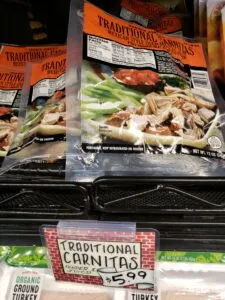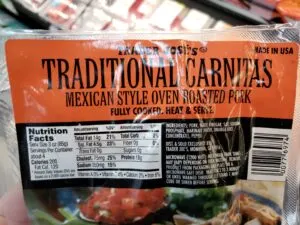 Organic Sweet Italian Chicken Sausage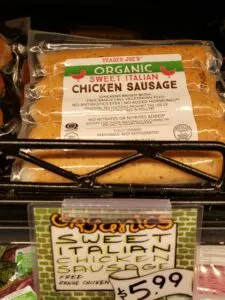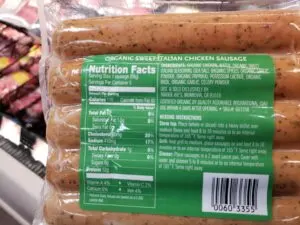 Sauerkraut with Pickled Persian Cucumbers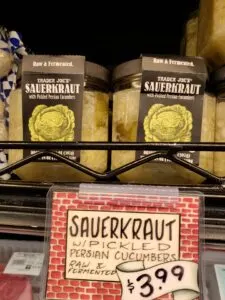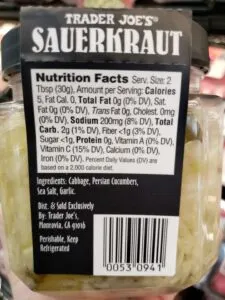 Sonoma Brinery Fresh Pickles Manhattan Style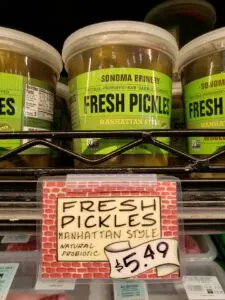 Organic Grass Fed Uncured Beef Hot Dogs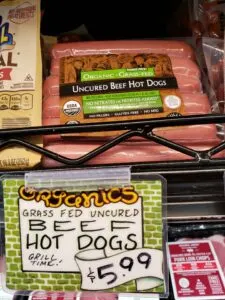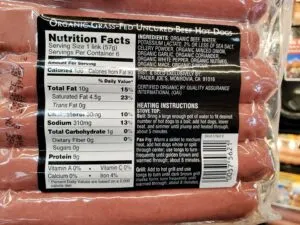 Hebrew National All Natural Beef Franks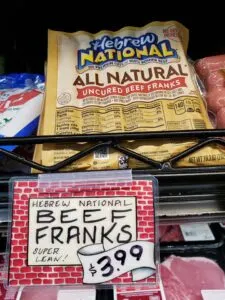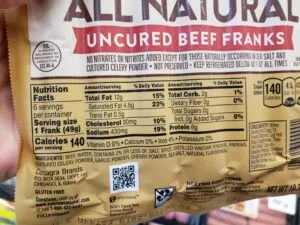 Applegate Organic Uncured Beef Hot Dog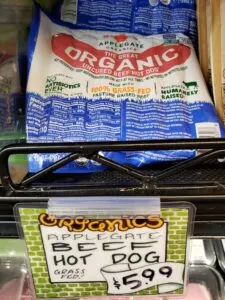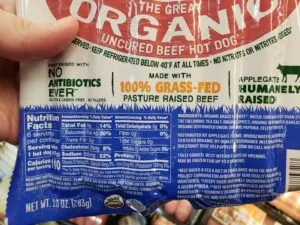 Just Chicken White Meat Chicken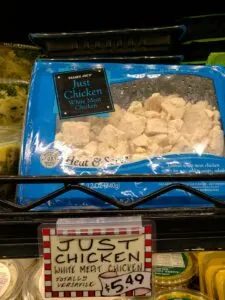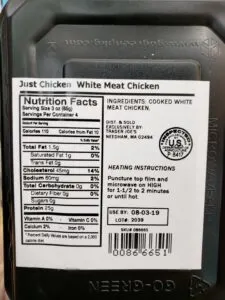 Teeny Tiny Avocados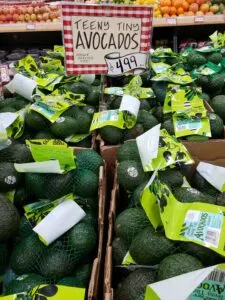 Riced Cauliflower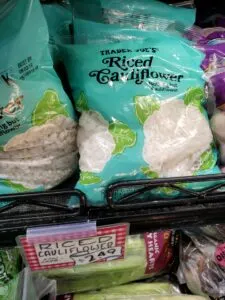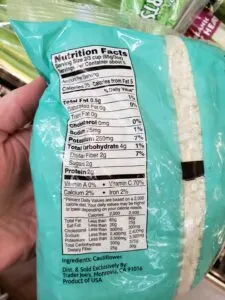 Spaghetti Style Zucchini Noodles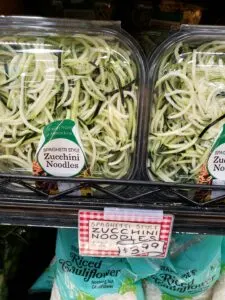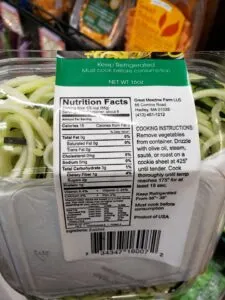 Jicama Sticks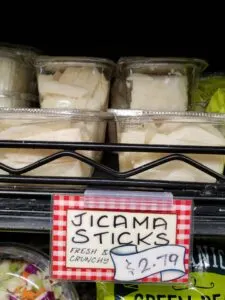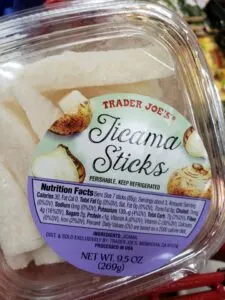 Heavy Whipping Cream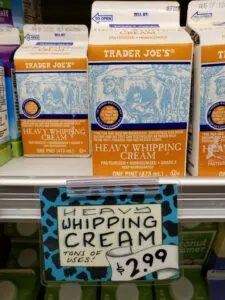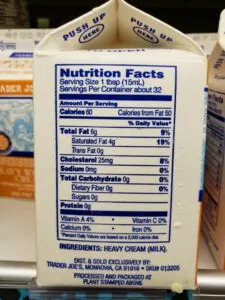 Kerry Gold Pure Irish Butter; salted or unsalted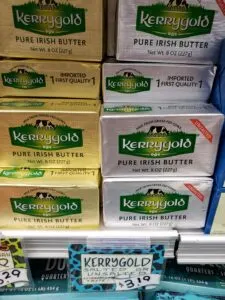 Roasted Garlic & Herb Butter Spread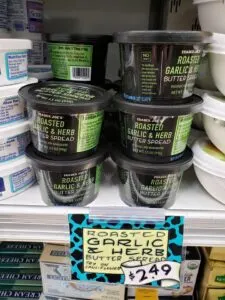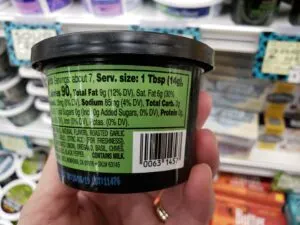 Avocado Tzatziki Dip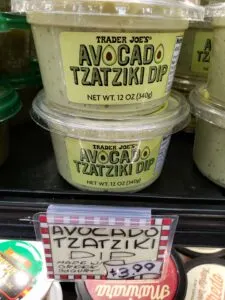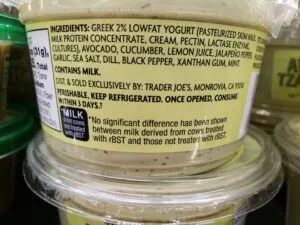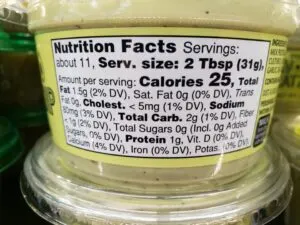 Hot Pico De Gallo Salsa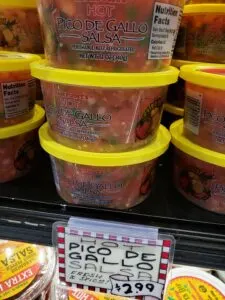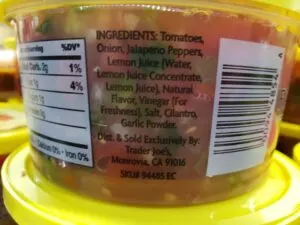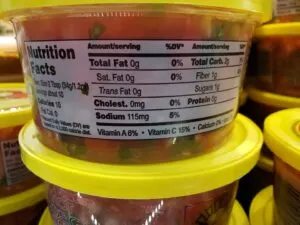 Reduced Guilt Chunky Guacamole made with Greek Yogurt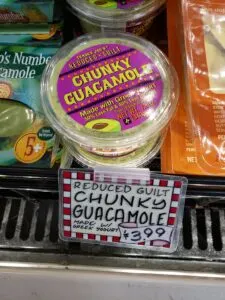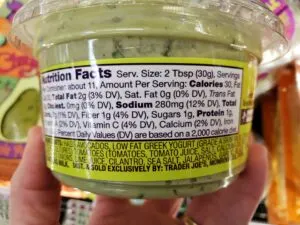 Avocado's Number Guacamole 16 oz or 6 pack to-go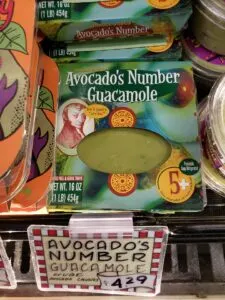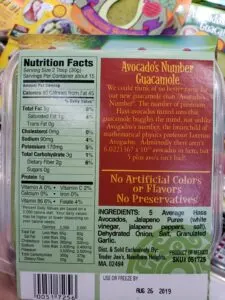 Chunky Spicy Guacamole Autentico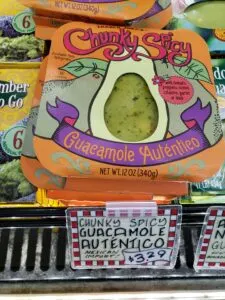 Pub Cheese; cheddar & jalapeno or cheddar and horseradish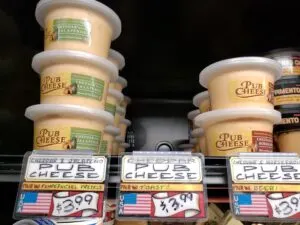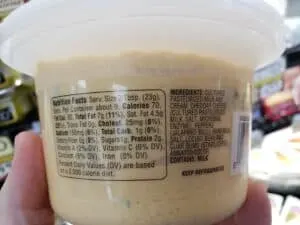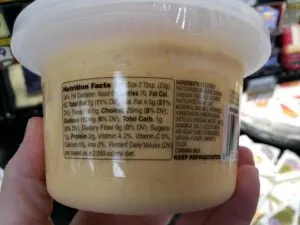 Volpi Roltini singles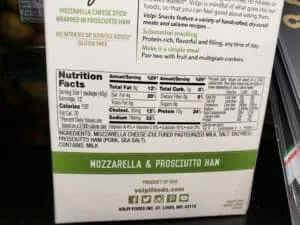 Dirty Keto/Low Carb
If there is not a brand listed, assume it is Trader Joe's brand.
Virgil's Zero Root Beer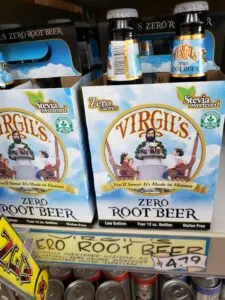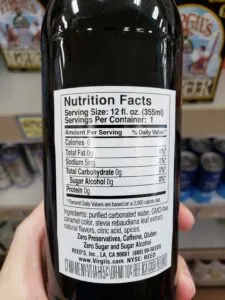 Roasted Seaweed with Sea Salt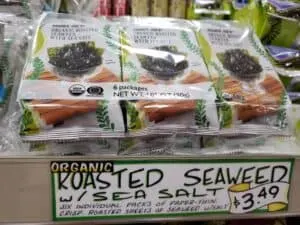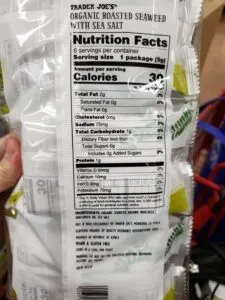 Roasted Seaweed Snack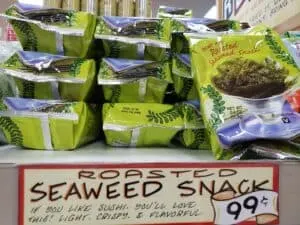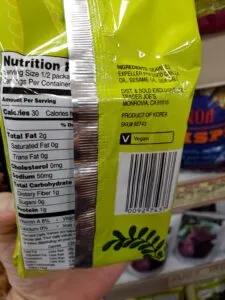 Wasabi Roasted Seaweed Snack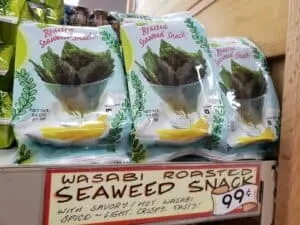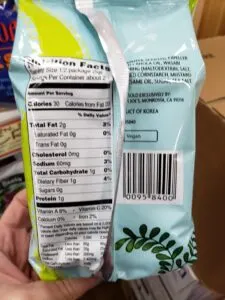 Crispy Crunchy Okra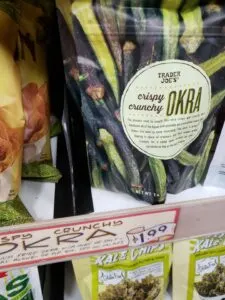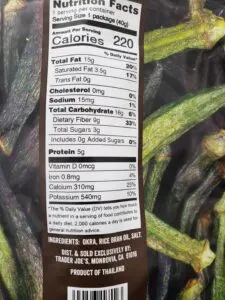 Seasoned Kale Chips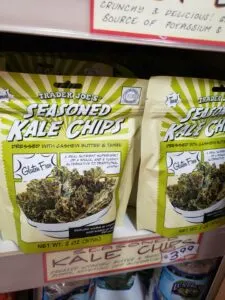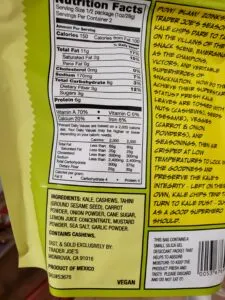 Crispy Crunchy Broccoli Florets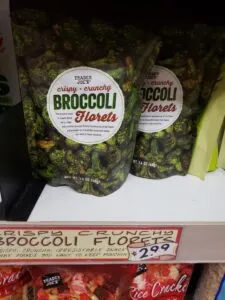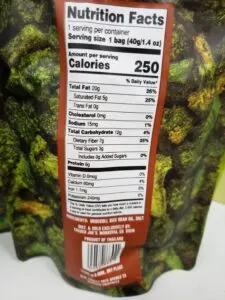 Gluten Free Crispbread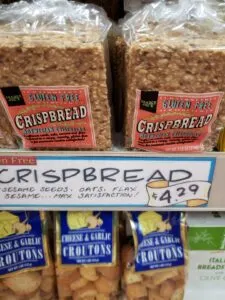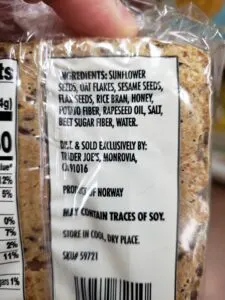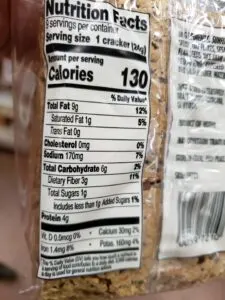 Coconut Beverage unsweetened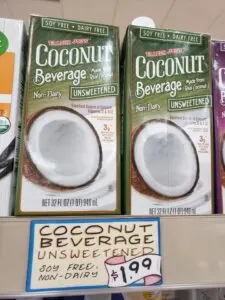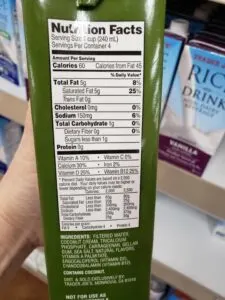 Almond Beverage unsweetened original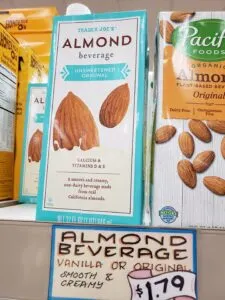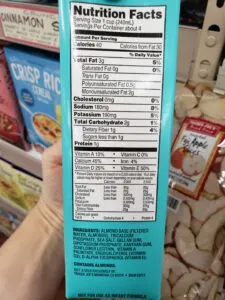 Organic Peanut Butter; salted or unsalted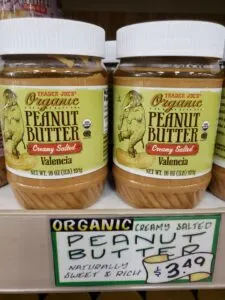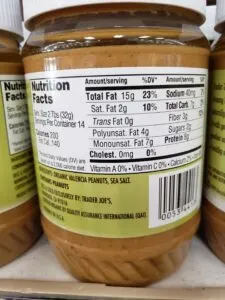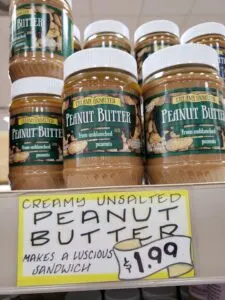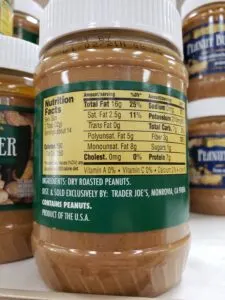 Whipping Cream shelf stable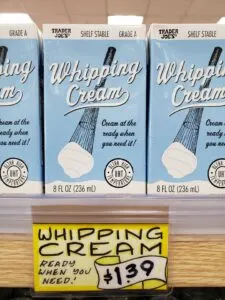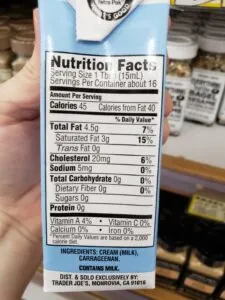 Chile Lime Seasoning Blend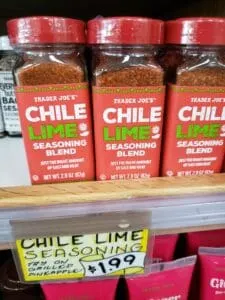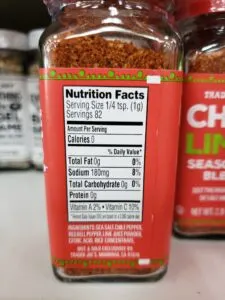 Organic Marinara Sauce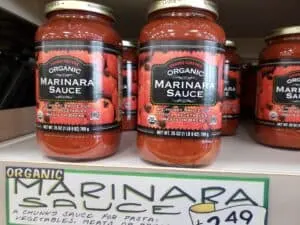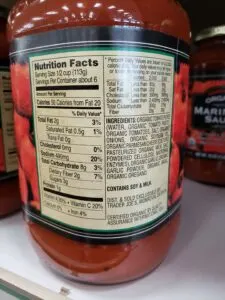 Organic Tomato Basil Marinara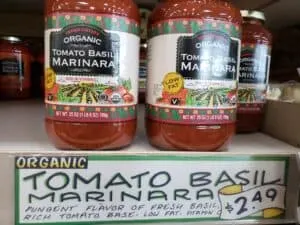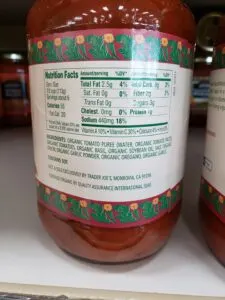 Traditional Marinara Sauce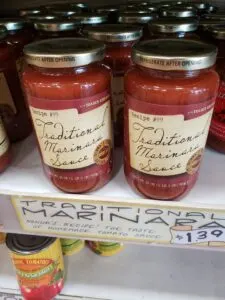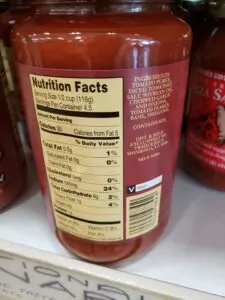 Trader Giotto's Three Cheese Pomodoro Pasta Sauce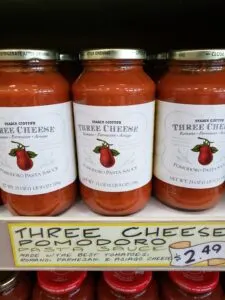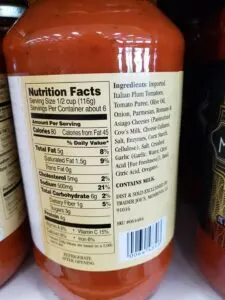 Pizza Sauce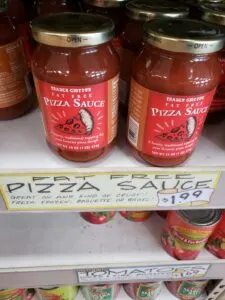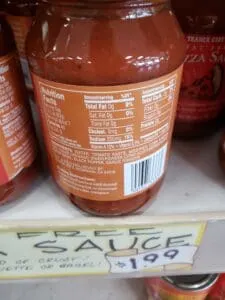 Artichoke Antipasto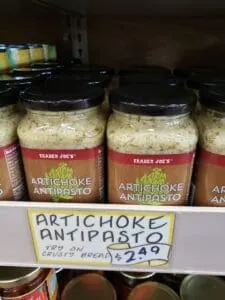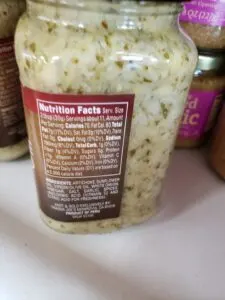 Morning Star Veggie Breakfast Sausage Links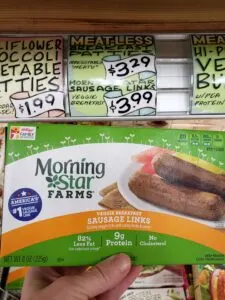 Meatless Breakfast Patties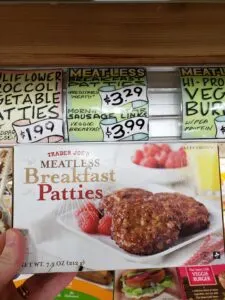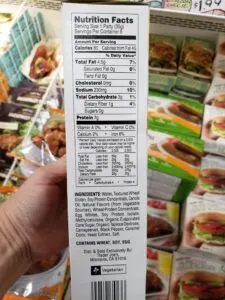 Mahi Mahi Burgers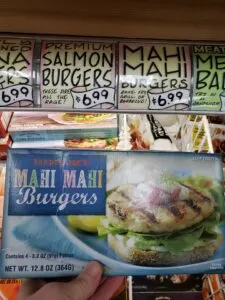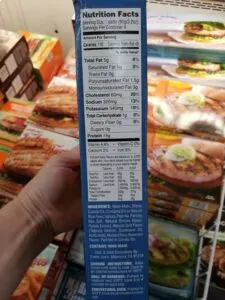 Palak Paneer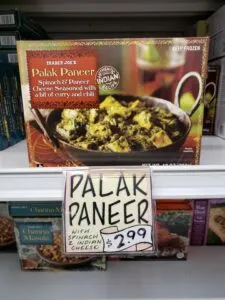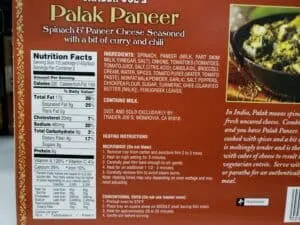 Mashed Cauliflower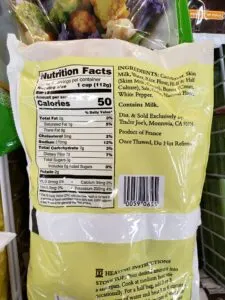 Mushroom Medley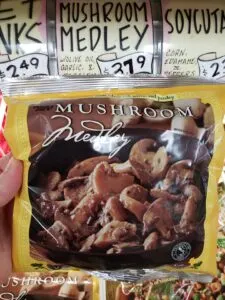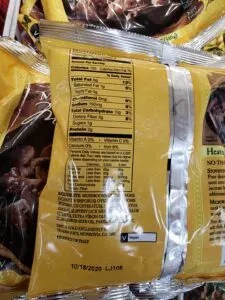 Organic Green Vegetable Foursome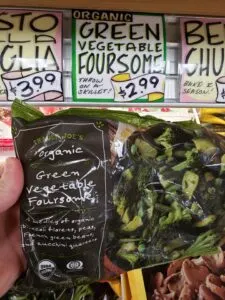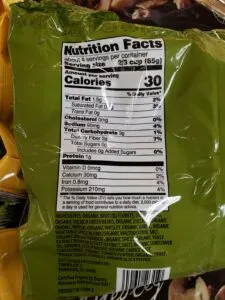 Uncured Pork & Beef Hot Link Sausages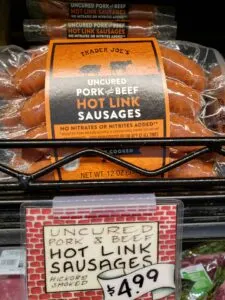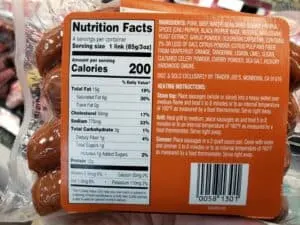 Uncured Bavarian Bratwurst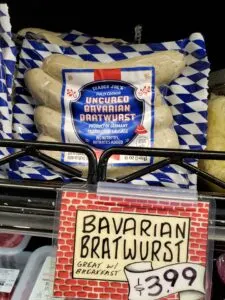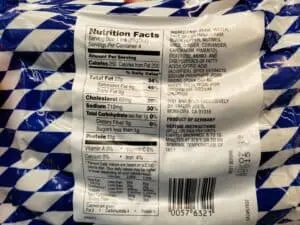 Uncured Chicken Hot Dogs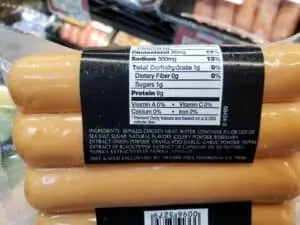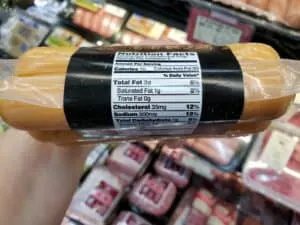 Brooklyn Bangers Cheddar Bratwurst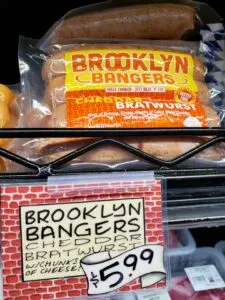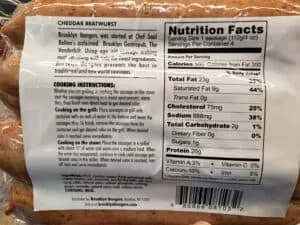 All Natural Beef Hot Dogs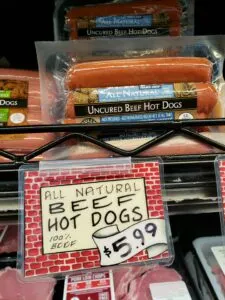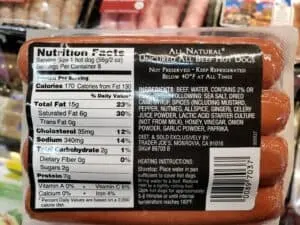 Grilled Chicken Strips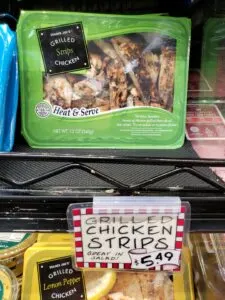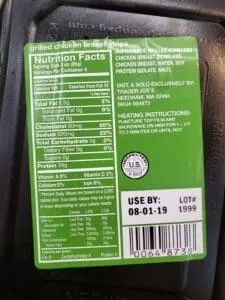 Grilled Lemon Pepper Chicken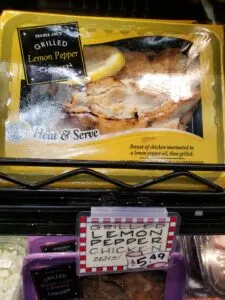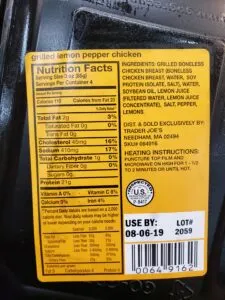 Grilled Balsamic Vinegar & Rosemary Chicken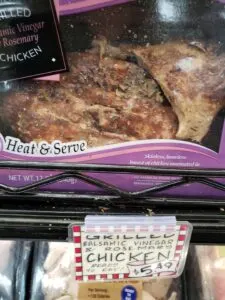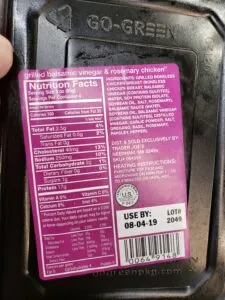 Almond Beverage Unsweetened; vanilla and original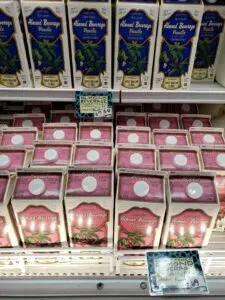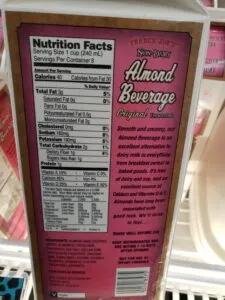 Uncured Turkey Bacon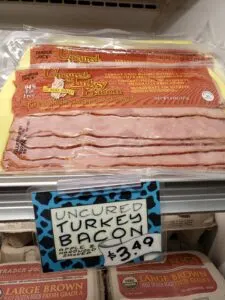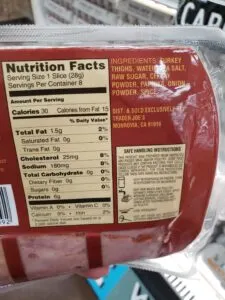 No Sugar Dry Rubbed Uncured Bacon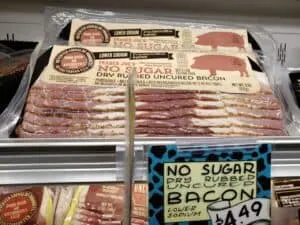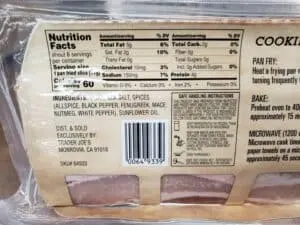 Uncured Bacon Ends & Pieces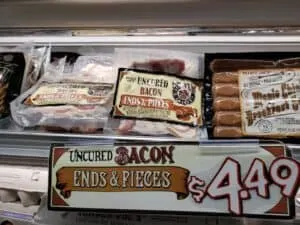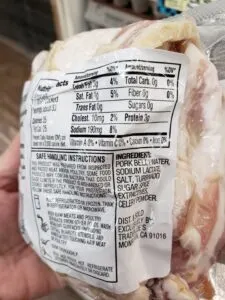 Uncured Black Forest Bacon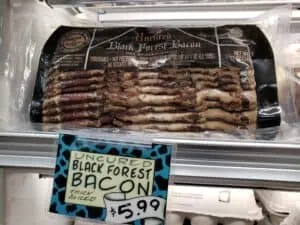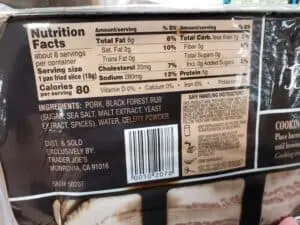 Beef-less Ground Beef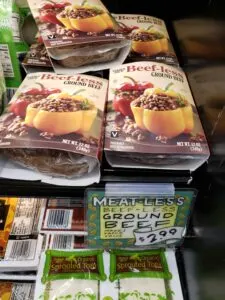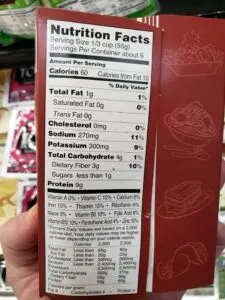 Bacon Cheddar Ranch Dip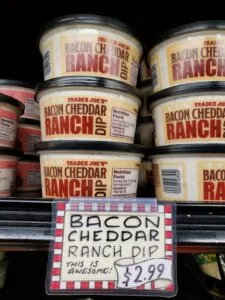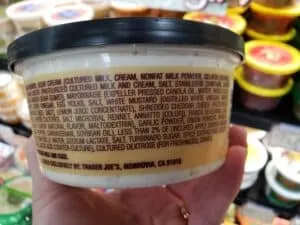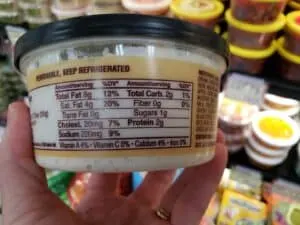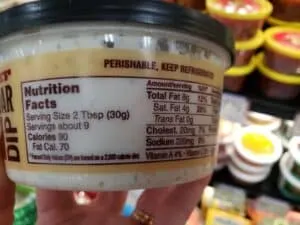 Chunky Artichoke Jalapeno Dip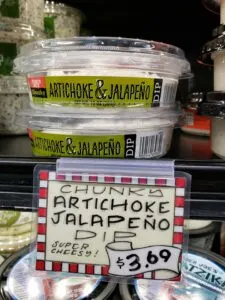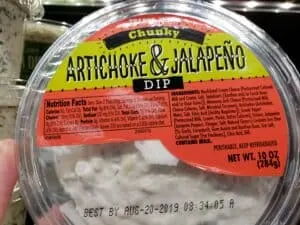 Sour Cream Spinach Dip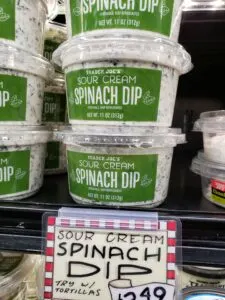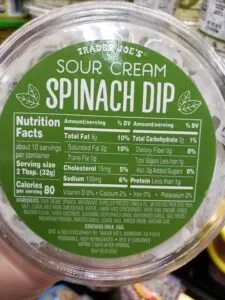 Spinach & Kale Greek Yogurt Dip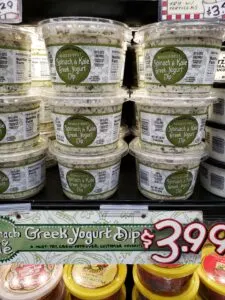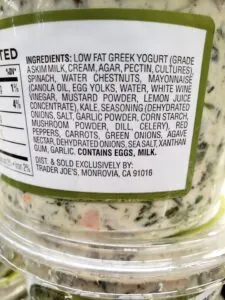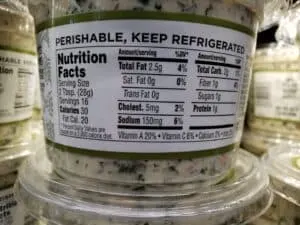 Tzatziki Creamy Garlic Cucumber Dip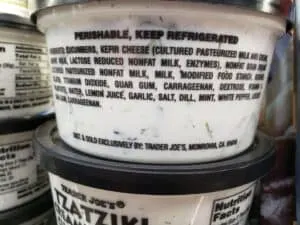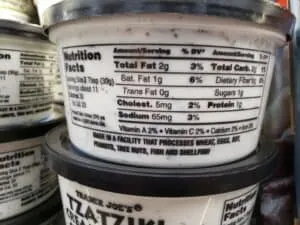 Roasted Tomatillo Salsa Verde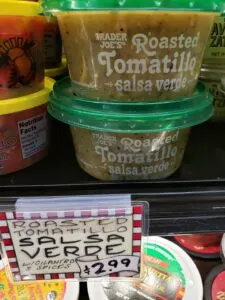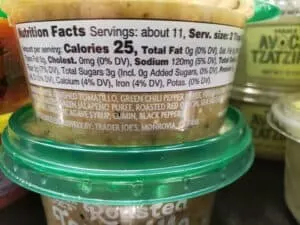 Creamy Cashew Fiesta Dip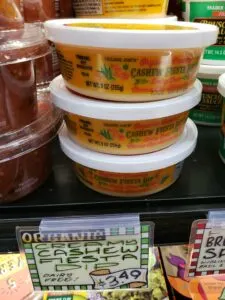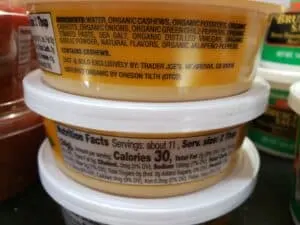 Citterio Pancetta Cubetti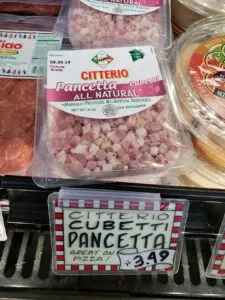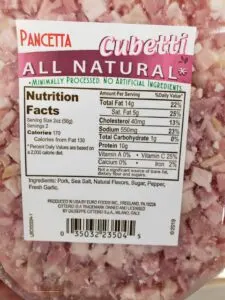 Ciao Pepperoni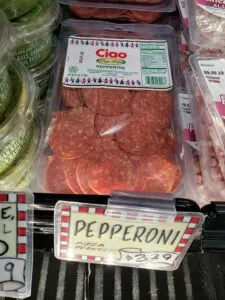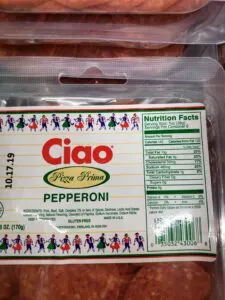 Vegan Kale, Cashew & Basil Pesto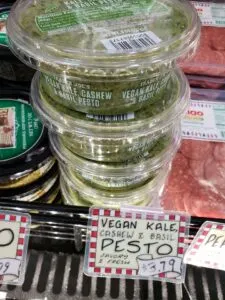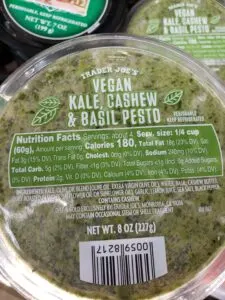 Trader Giotto's Genova Pesto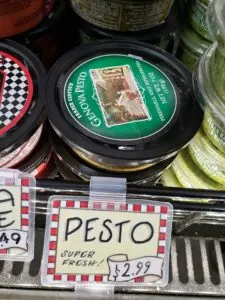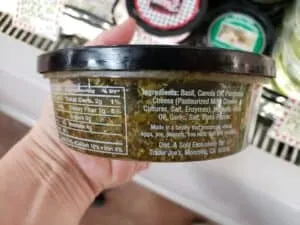 Applegate Herb Turkey Breast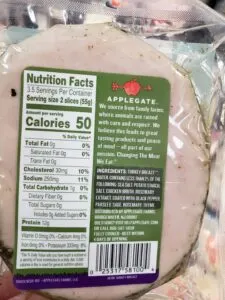 Applegate Smoked Turkey Breast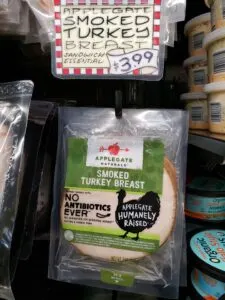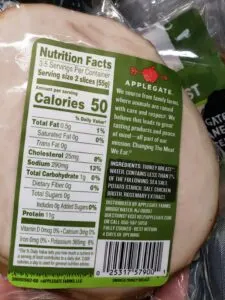 Applegate Uncured Slow Cooked Ham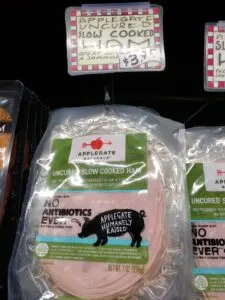 Uncured Black Forest Ham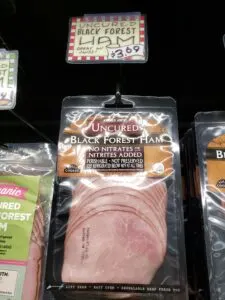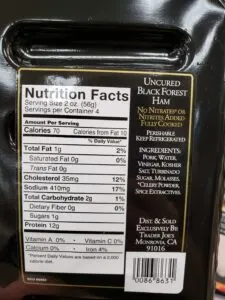 Smoked Turkey Breast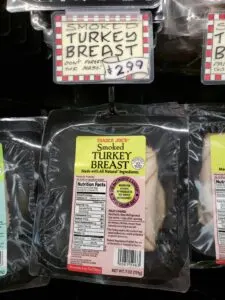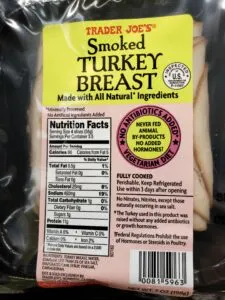 Citterio Genoa Salame Provolone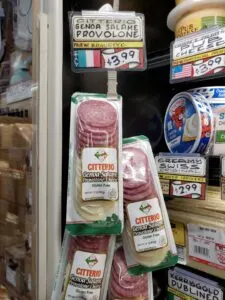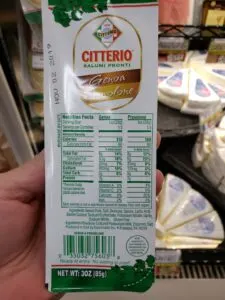 Citterio Salame Sticks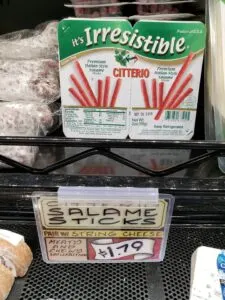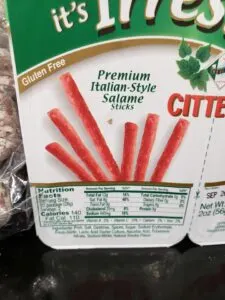 Olive Tapenade Traditional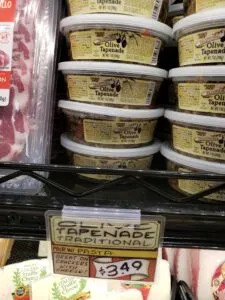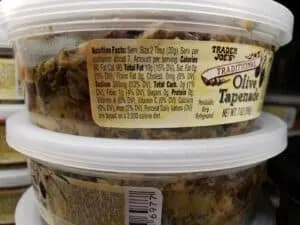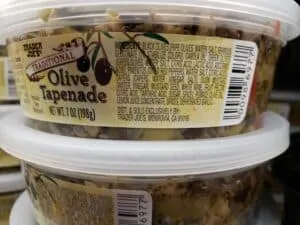 Aioli Garlic Mustard Sauce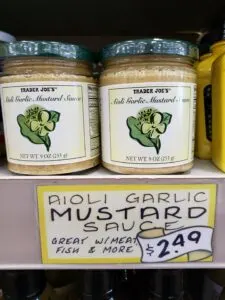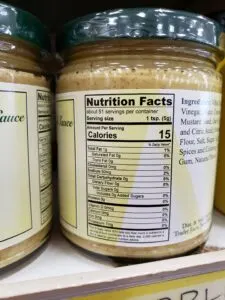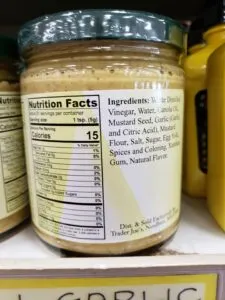 Marinated Grilled Artichoke Halves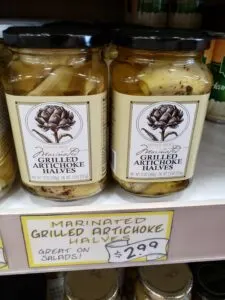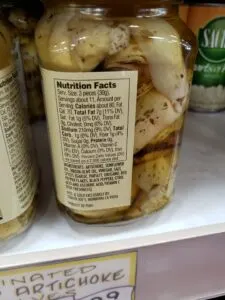 Marinated Artichokes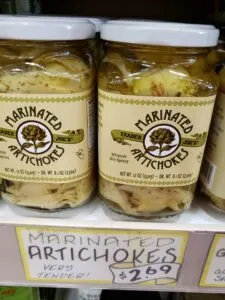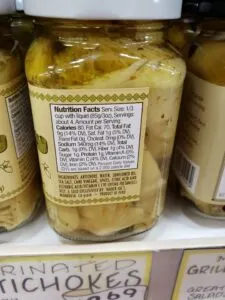 Natural Turkey Summer Sausage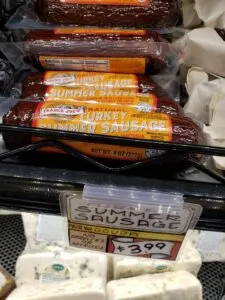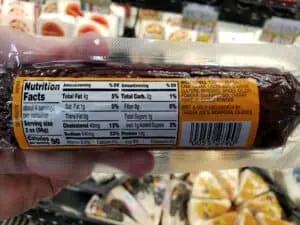 Marinated Olive Duo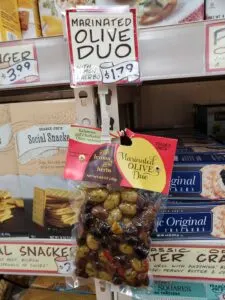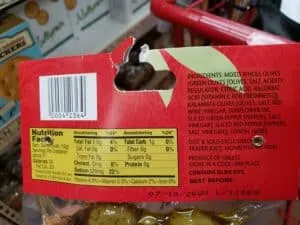 Simply Life Chocolate; milk, dark and dark with almonds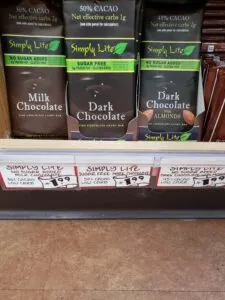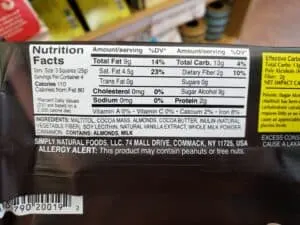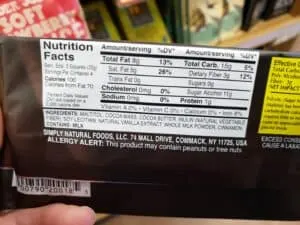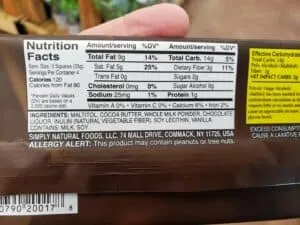 That's it! Don't forget to pin for later so you don't lose it!