The Biggest Best Low Carb Keto Shopping List for ALDI: Includes 600+ pictures, 200+ nutrition labels and sections for Strict Keto and Dirty Keto/Low Carb! Free printables!
OK folks, Here is the much awaited for the Biggest Best Low Carb Keto Shopping List for ALDI!
I meant to have this out a month ago but it took much longer than I thought it would. There is so much here!
After 3 trips and 4 ½ hours in the store and taking over 600 pictures, the REAL work began!
I have been sorting, filing, reading the labels, researching the ingredients, taking notes and figuring out the best way to organize this post to best suit everyone and be easy to read and use.
I hope I have accomplished that!
The shopping lists for The Biggest Best Low Carb Keto Shopping List for ALDI can be printed by clicking below.
And I have a NEW POST for ALDI lovers! Best 40 Low Carb Keto Aldi Items
I included the brands of each item instead of just writing "salsa" or whatever because many things have more than one brand and I wanted you to know which was what you are looking for when you get to the store. I sure couldn't just write "cheese"! There are so many cheeses! 🙂
The pictures and labels are below in the post but not on the printable shopping list (obviously—or it would be pages and PAGES long!).
To print the shopping list for Strict Keto items at ALDI, click HERE.
To print the shopping list for Strict and
Dirty Keto and Low Carb items at ALDI, click HERE.
I am using the terms Strict
Keto, Dirty Keto and Low Carb frequently in this post, so a brief explanation:
Strict Keto; Eats fewer than 20 carbs per day, counts carbs, proteins and fats (macros) daily and very careful about ingredients to avoid artificial and inflammatory foods (Clean eating). THIS is a great list. I'm sure there are plenty of others but it is a good start.
Dirty Keto; Still eating fewer than 20 carbs per day, counts macros but not concerned as much (or at all) about ingredients.
Lazy Keto; Eating fewer than 20 carbs per day and can eat Clean or Dirty but only counts carbs; doesn't count other macros like protein, fats and calories. (Not mentioned in this post but just so you know.)
Low Carb; this has a very broad definition and can be up to 100 carbs per day. Usually fewer than 50 carbs per day are eaten and frequently fewer than 20 per day.
Low Carb, like Keto, can use Clean or Dirty ingredients as chosen by the person doing it.
Sugars!
I must say that even though I found a TON of great stuff at ALDI, I was surprised at how many things have sugar in them that I would not think should! 🙁
I know ALDI has a list of ingredients they avoid in their Simply Nature products—and that is awesome!—but sugar is not one of them so we still need to be careful.
There is sugar in salad dressings, broth, salsa, bouillon, taco seasoning, flavored nuts, lemon pepper tuna, peanut butter powder, hot smoked salmon, almond butter, Alfredo sauce (and modified corn starch; good grief, make your own that is very easy and 10X better here!), so much!
I was disappointed to find that a lot of the meats had dextrose, corn syrup solids, and sugars of many forms. 🙁
So saying all of that, I DID list some things that have a little bit of sugar in them if the carb count was very low. They will be in the Dirty Keto/Low Carb section or labeled as such.
Some things like bacon, ham, sausage, and pepperoni are "cured with" a solution that includes sugar of some kind and I did include those (again, in the Dirty section).
Many say that the sugar is not really part of the end product and many of those products have 0 carbs so they are there for you to use as you wish—or not.
Notes on how I labeled some things:
Just because it is in the Low Carb section, does not mean it is Dirty.
For example butternut squash "noodles" are clean and healthy, just higher carb than most Keto folks want so it is in that section.
Another example is the peanut butter. It is very clean with only peanuts and salt but peanuts are a legume and "not Keto" (could be inflammatory) so it is not in the Strict section.
I was very strict in the Strict Keto section! There may be a few ingredients that you are OK with that I bumped so you may want to check out the other section.
It will be easy to do because the list below with pictures has Strict items first (or combined with Dirty if they are in the same box like if something has two flavors) and Dirty/Low Carb right after. It is easy to see which is which.
It won't be on the printable list though. You could just pencil it in if you want.
Note that just because something is organic does not mean it is Strict Keto; it could very well still have sugar.
Just like any store chain, not all are exactly alike.
Your store may not have exactly what my store had when I was there and my store may not have what your store has.
Some of the items I found are "Seasonal", as shown on the label. Get them while you can!
I stocked up on the popsicles during the summer and am getting the macadamia nuts now.
It is nice of them to let us know that.
Here is every product I found that is low carb.
Here is almost every label to go with it so you can decide for yourself if it is something you want to use. (I did not picture every single plain meat or vegetable.)
You do not have to stand in the store and read labels.
They are right here.
You are welcome! 🙂
New Post! Best 40 Low Carb Keto Aldi Items
I have also done posts like The Biggest Best Low Carb Keto Shopping List for ALDI for Low Carb & Keto Grab and Go Items in Walmart and Low Carb & Keto Items in Dollar Tree.
New Post! 150+ Clean Keto Walmart Shopping List
Best 60 Low Carb & Keto Walmart Items No Basics–just the best!
Low Carb Keto Trader Joe's Items (Clean Keto has its own section and list!)
Beginner Keto Low Carb Shopping List with Tips
See also this great Keto Costco Shopping List with Recipes from Trina Krug!
Are you following me on Pinterest? I have been working very hard making new boards I think you will love and am adding dozens of new pins daily from all of the popular low carb and Keto websites! Check them out HERE!
You can also follow me on my Facebook groups; my Low Carb and Keto group; Low Carb & Keto Recipes & Helpful Tips Group, my recipes for everyone group; Best Recipes You will Want to Make and my Homeschool group; Loving Homeschool. I am adding daily pictures, links and much more than I would on the blogs and it is a place for you to find support from others on the same journey as you are. Come and share with others, ask questions and learn!
Now, every item and picture in The Biggest Best Low Carb Keto Shopping List for ALDI!
Fresh Produce:
Lemons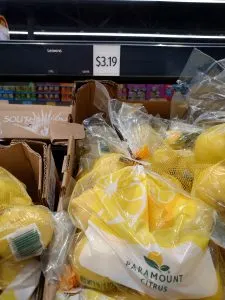 Limes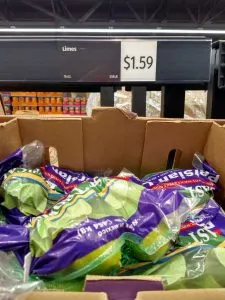 Greens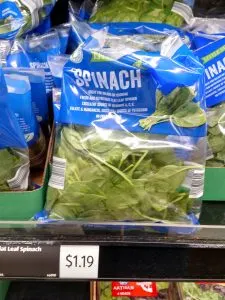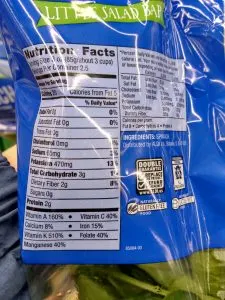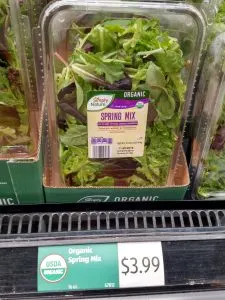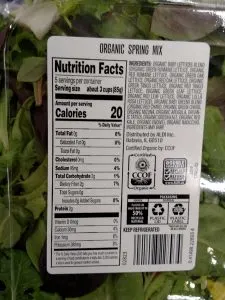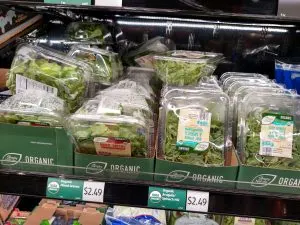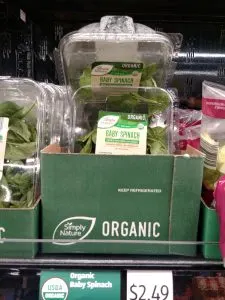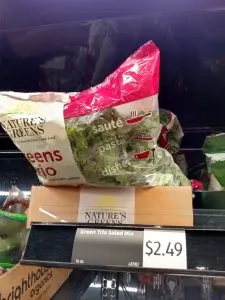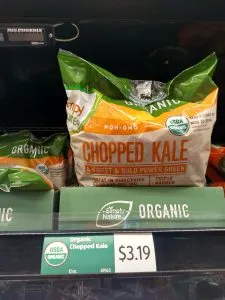 Mushrooms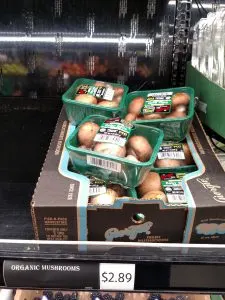 Berries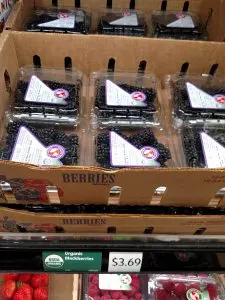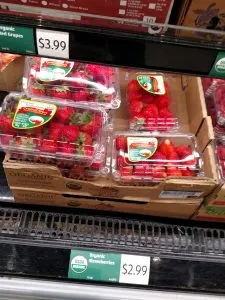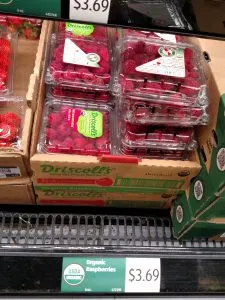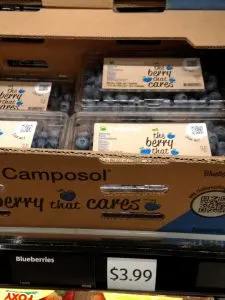 Cucumbers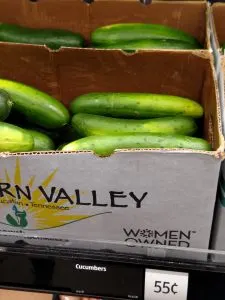 Asparagus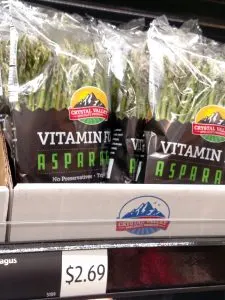 Brussels Sprouts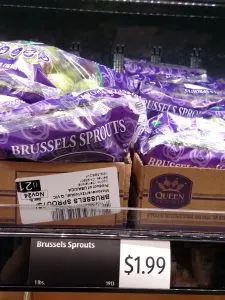 Broccoli
Cauliflower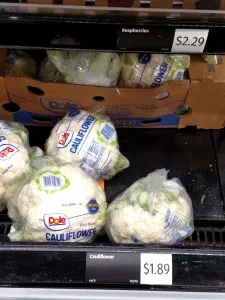 Green Beans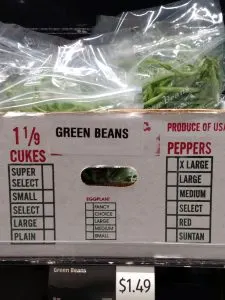 Green Onions
Cilantro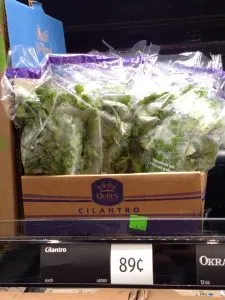 Peppers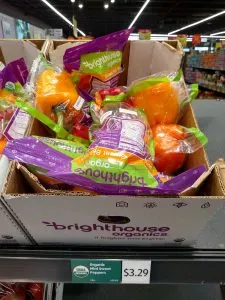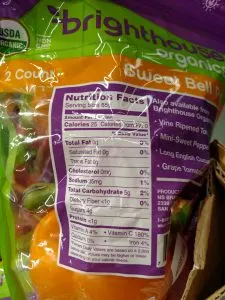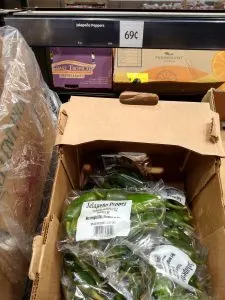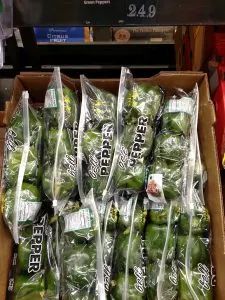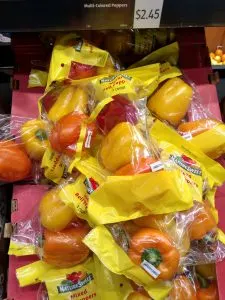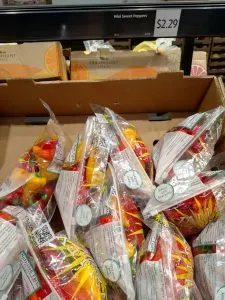 Celery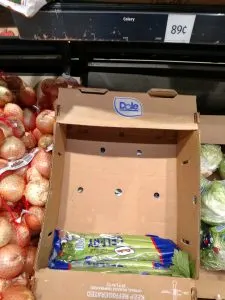 Cabbage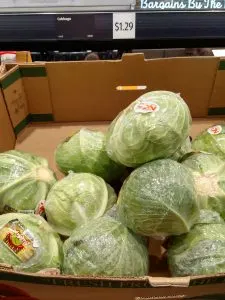 Tomatoes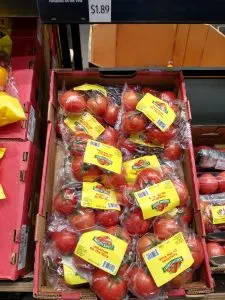 Yellow Squash, Spaghetti Squash, Zucchini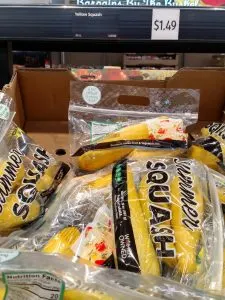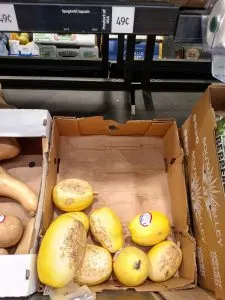 Eggplant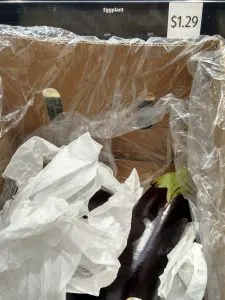 Avocados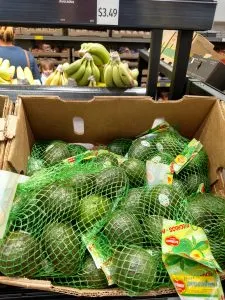 Zucchini noodles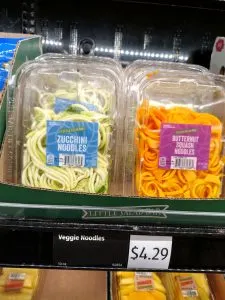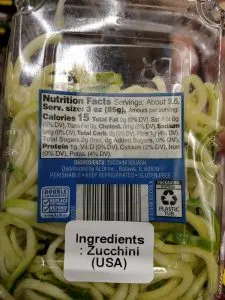 Butternut Squash noodles (Clean but higher carb)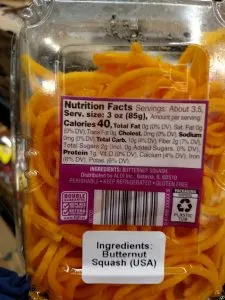 Chicken Caesar Salad Bowl (Dirty)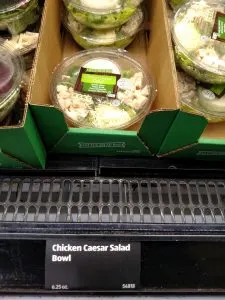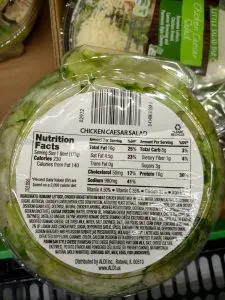 Canned/Packaged Produce:
San Miguel Dried Chili Peppers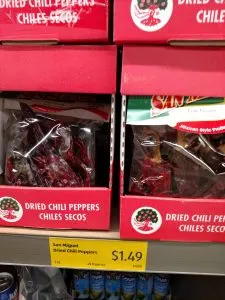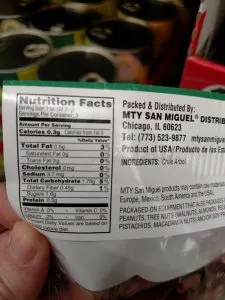 Casa Mamita Diced Tomatoes with Green Chiles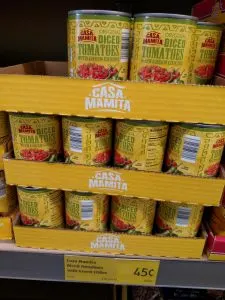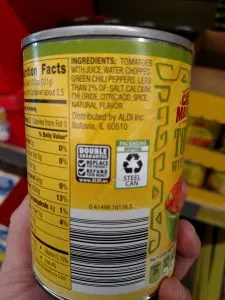 Deutsche Kuche German Style Sauerkraut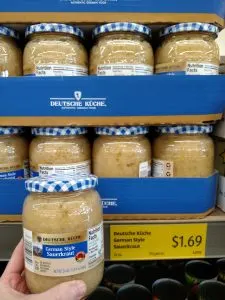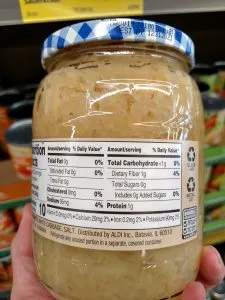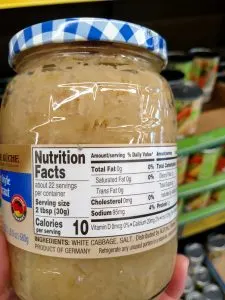 Happy Harvest Cut Green Beans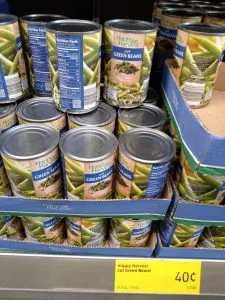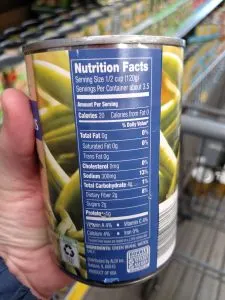 Happy Harvest Mushrooms Stems & Pieces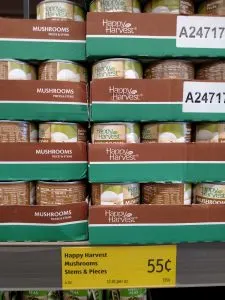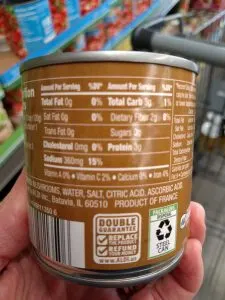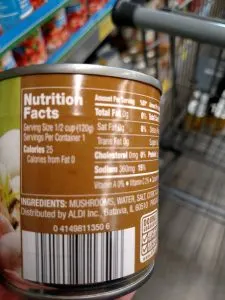 Frozen Produce:
*A note on berries: these are high carb when listed as a cup for a serving like on the bag but it is suggested to eat them in small amounts like ¼ cup at a time so I did include them. Just go by what you would really eat!
Season's Choice Blueberries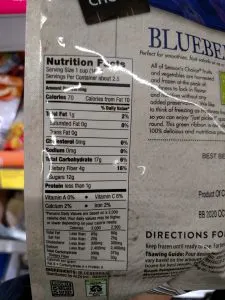 Season's Choice Whole Strawberries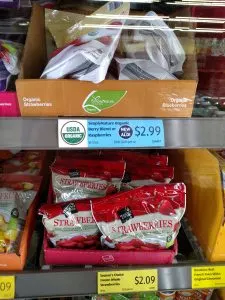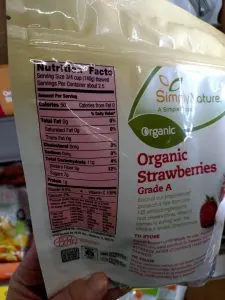 Season's Choice Berry Medley or Raspberries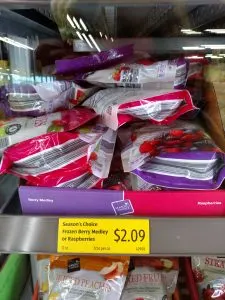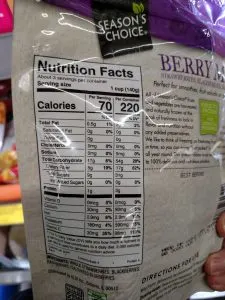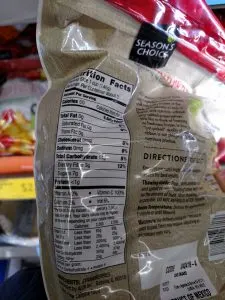 Simply Nature Organic Broccoli Florets or Chopped Spinach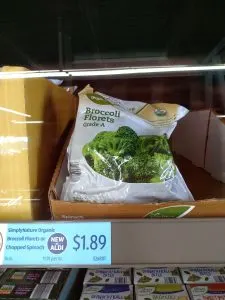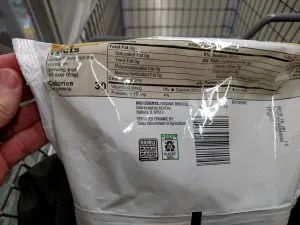 Season's Choice Chopped Spinach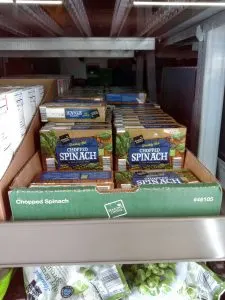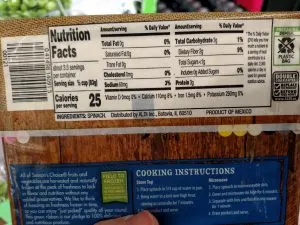 Season's Choice Plain or Garlic Riced Cauliflower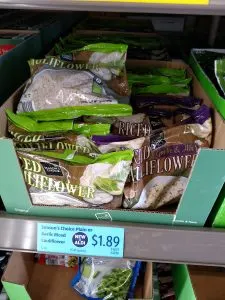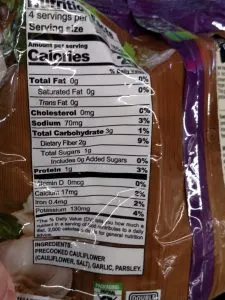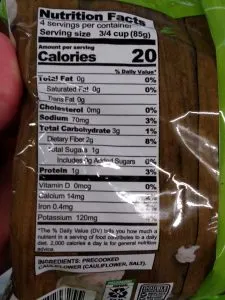 Season's Choice Steamable Baby Brussels Sprouts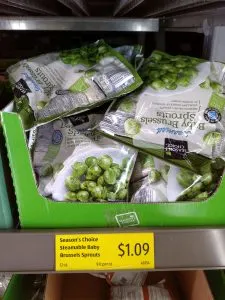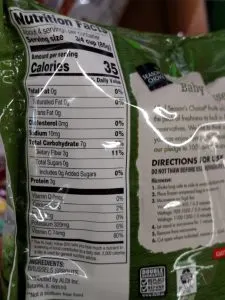 Season's Choice Steamed Cut Green Beans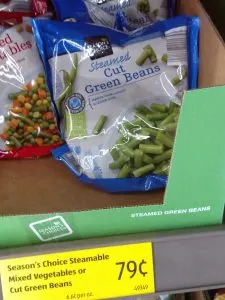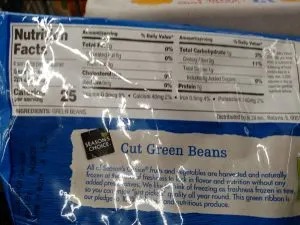 Season's Choice Broccoli Florets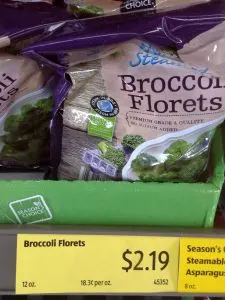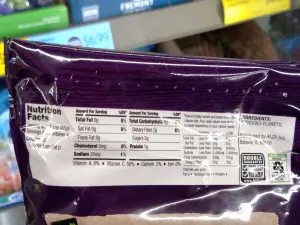 Season's Choice Steamable Asparagus Spears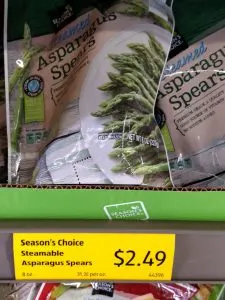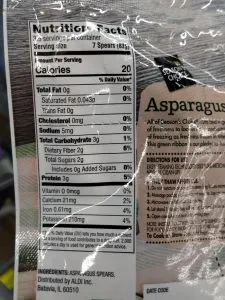 Baking Aisle:
Herbs, Spices, Extracts (Do check labels)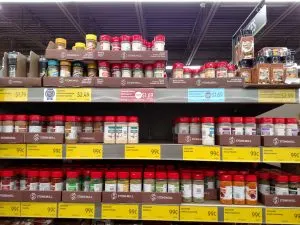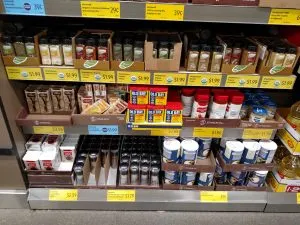 Carlini, Simply Nature Organic or Specially Selected Premium Extra Virgin Olive Oils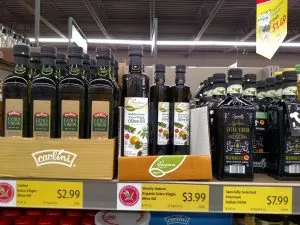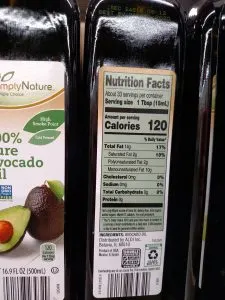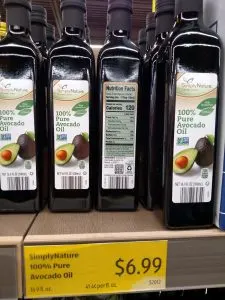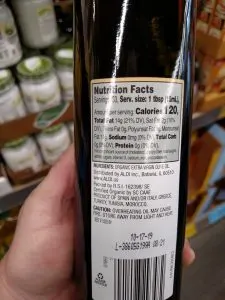 Carlini Ghee Clarified Butter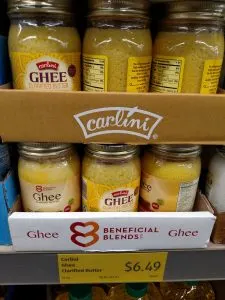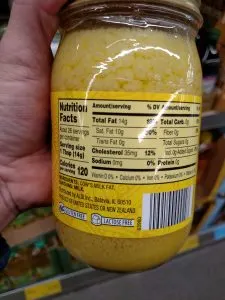 Simply Nature Organic Coconut Oil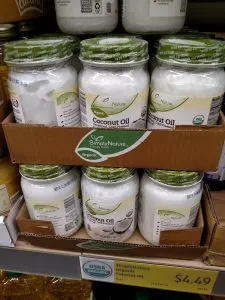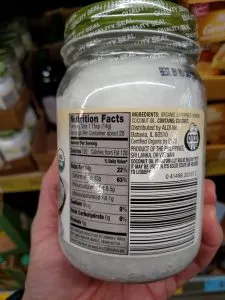 Southern Grove Sliced or Slivered Almonds, Chopped Walnuts, Shelled Walnuts, Chopped Pecans or Pecan Halves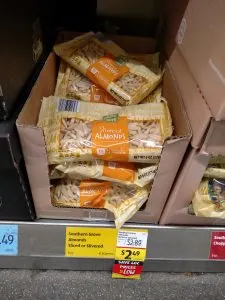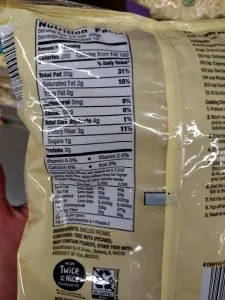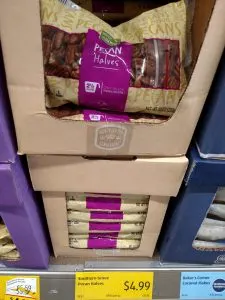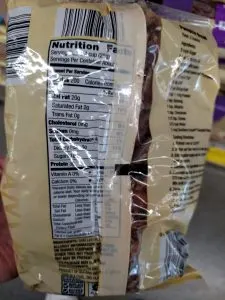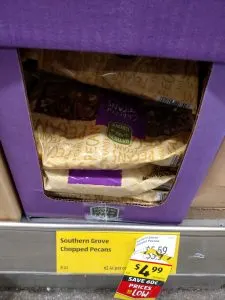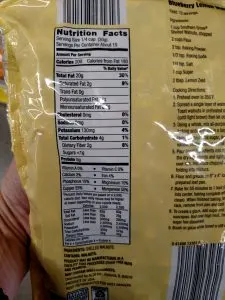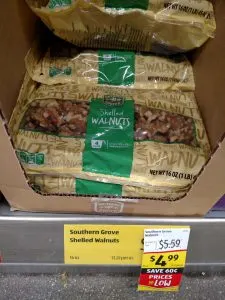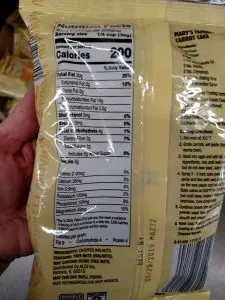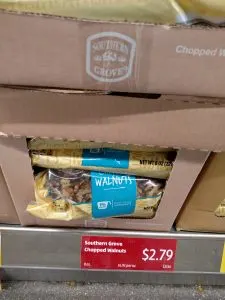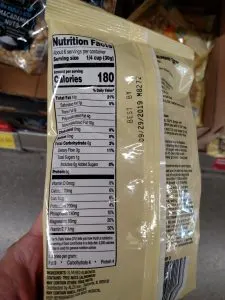 Specially Selected Roasted Salted Macadamias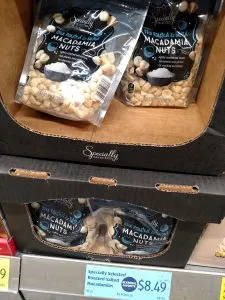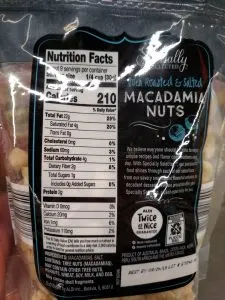 Baker's Corner Baking Cocoa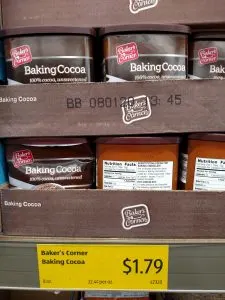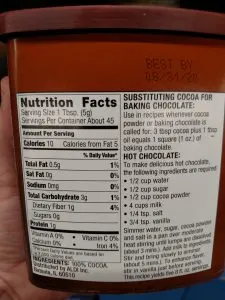 Simply Nature Hemp Seeds, Milled or Golden Roasted Flax Seed or Chia Seeds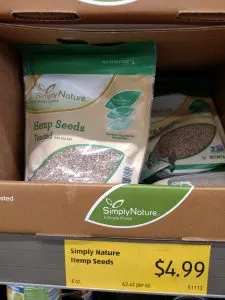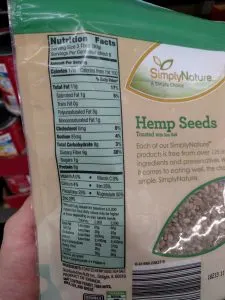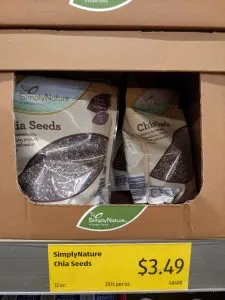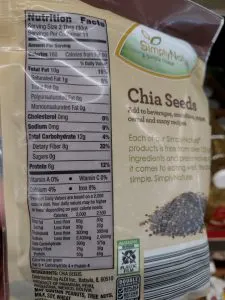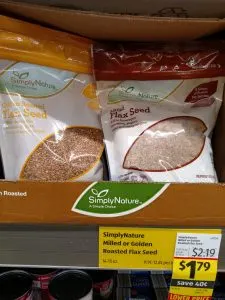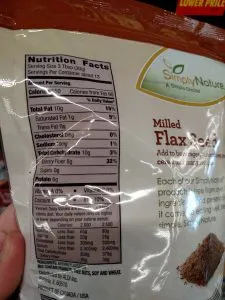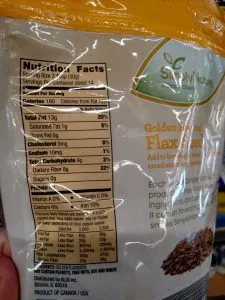 Sweet Additions Stevia 80 Pack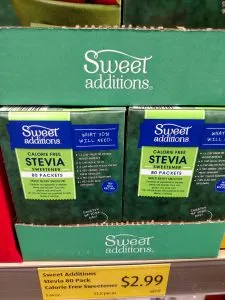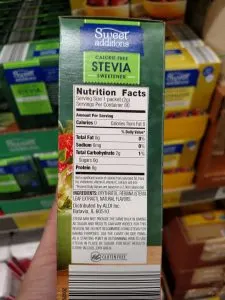 Nature's Nectar 100% Lemon Juice (Dirty)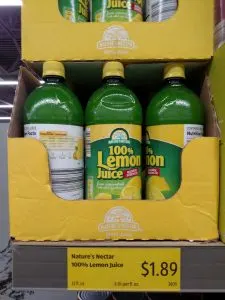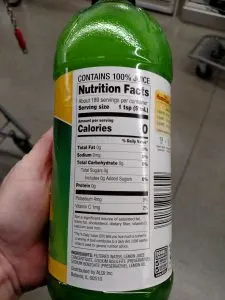 Stonemill Minced Garlic in Water (Dirty)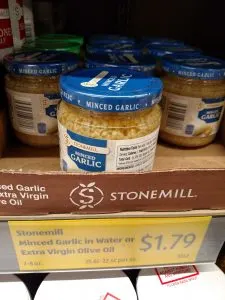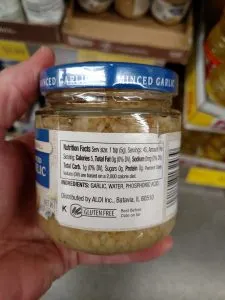 Condiments:
Park Street Deli Guacamole Classic, Spicy or Homestyle Singles, mini cups or packs (in refrigerated section)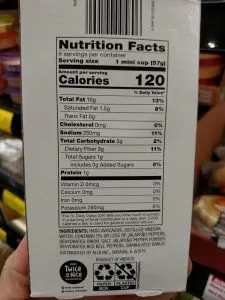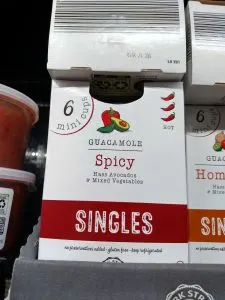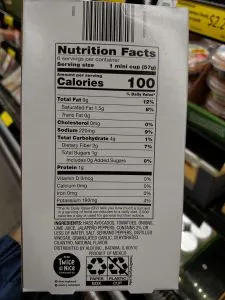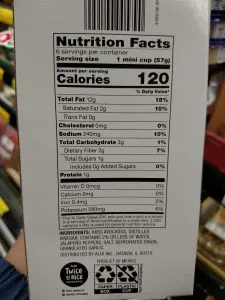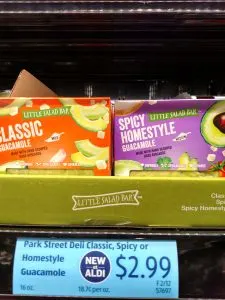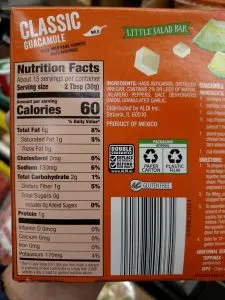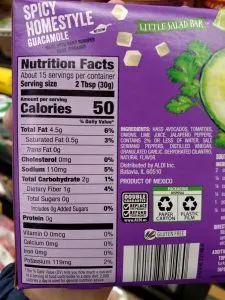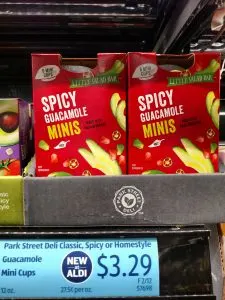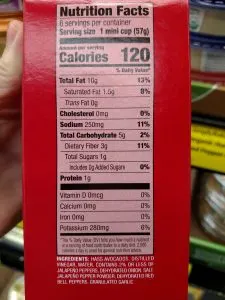 Burman's Hot Sauce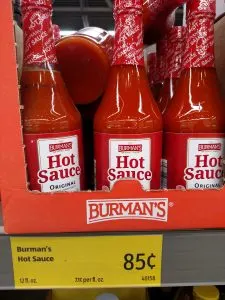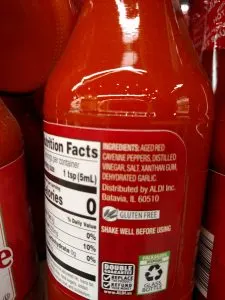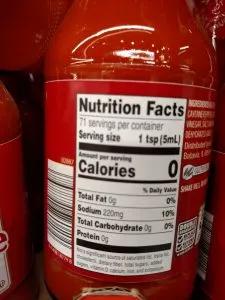 Simply Nature Apple Cider Vinegar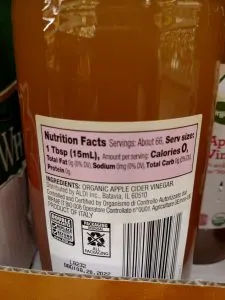 Burman's Dijon, Spicy Brown or Yellow Mustard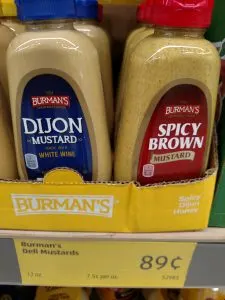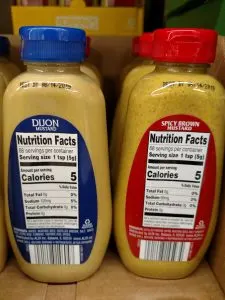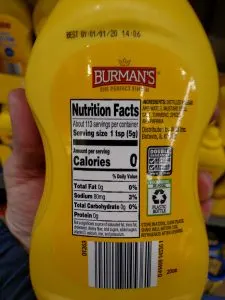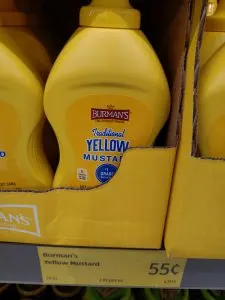 Specially Selected Specialty Salsa; Garlic or Cilantro Lime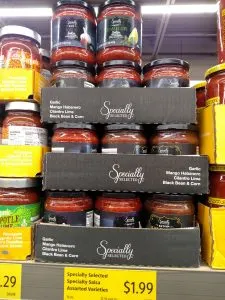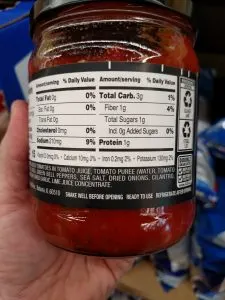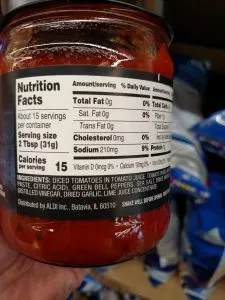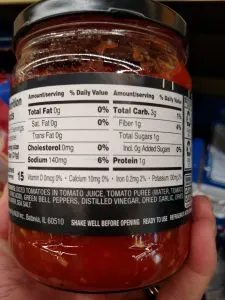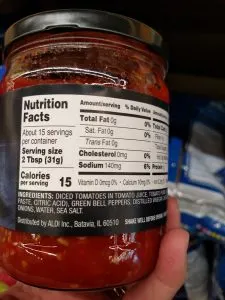 Casa Mamita Medium or Mild Salsa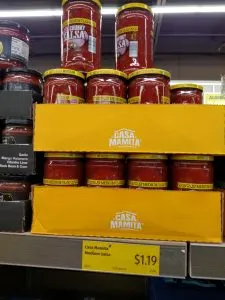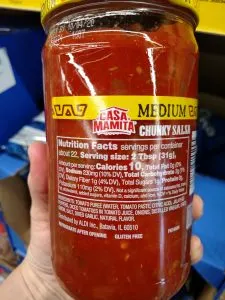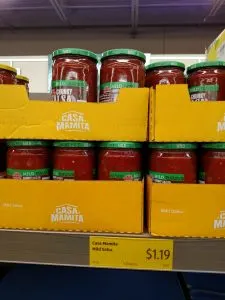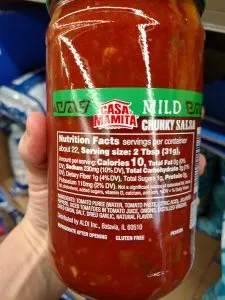 Priano Genovese Sauce (Clean Keto) or Rosso Pesto Sauce (Dirty)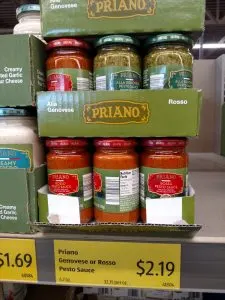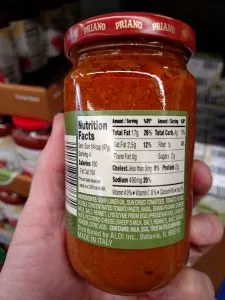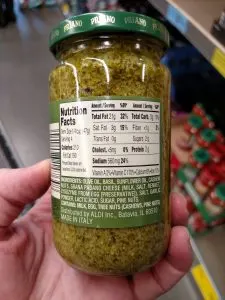 Specially Selected Premium Marinara Sauce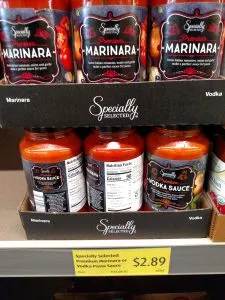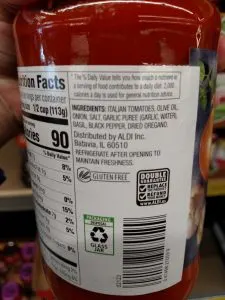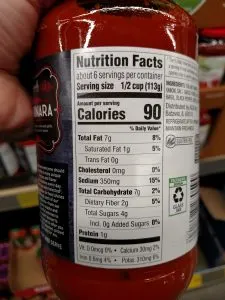 Simply Nature Organic Mild or Medium Salsa (in refrigerated section)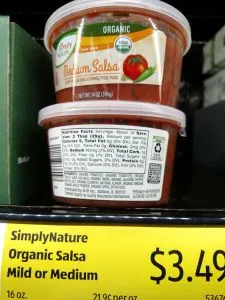 Specially Selected Kalamata Olives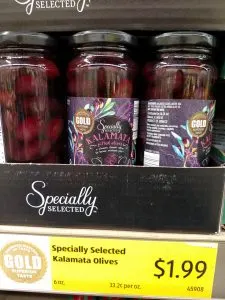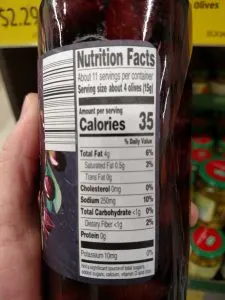 Little Salad Bar Greek Feta Salad or Olives (Dirty)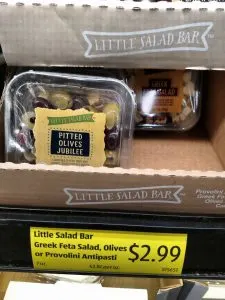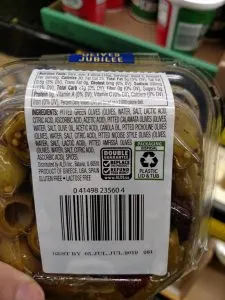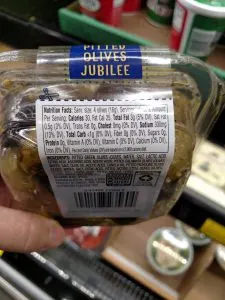 Little Salad Bar Deli Style Fresh Pickles; Half Sour or Kosher Dill (Dirty)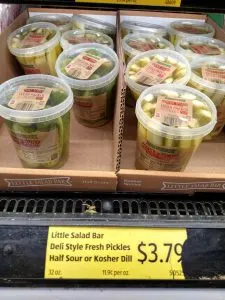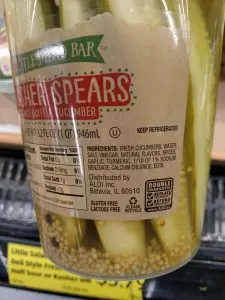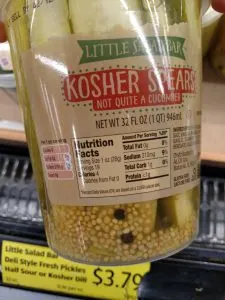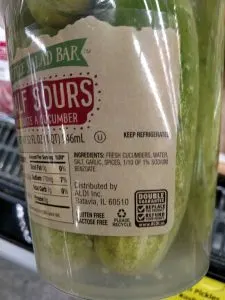 Duke's Mayonnaise (Dirty)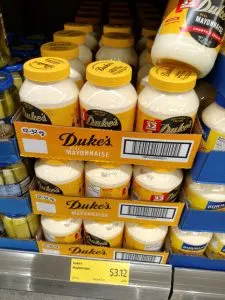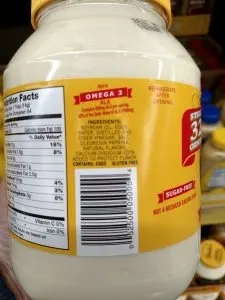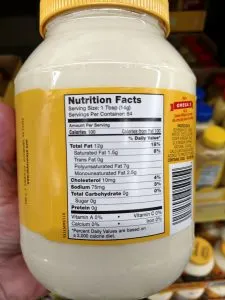 Texas Pete Hot Sauce (Dirty)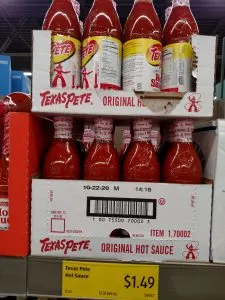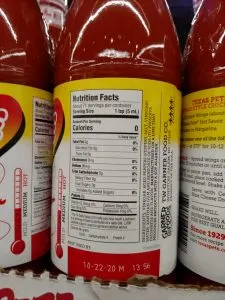 Carlini White Wine or Balsamic Vinegar (Dirty and note 2 sugars in Balsamic)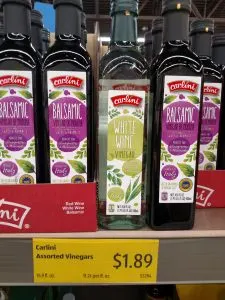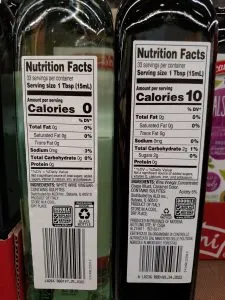 Great Gherkins Kosher Dill Spears, Hamburger Dill Pickle Chips, Kosher Dill Sandwich Slices and Baby Dill Pickles (Dirty)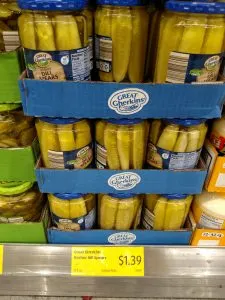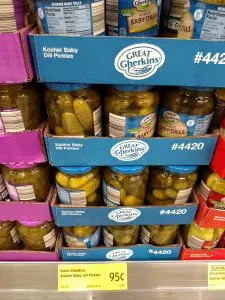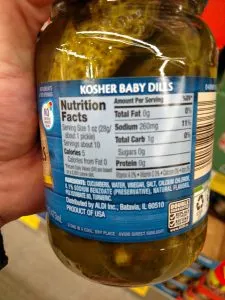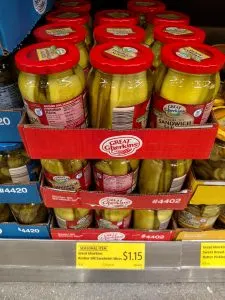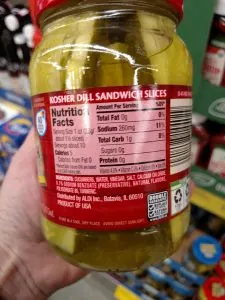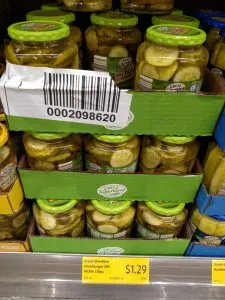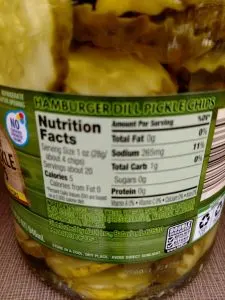 Specially Selected Stuffed Queen Olives Assorted Varieties (Dirty)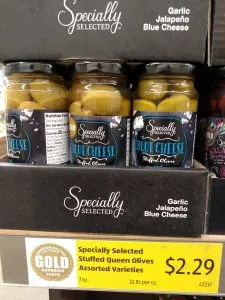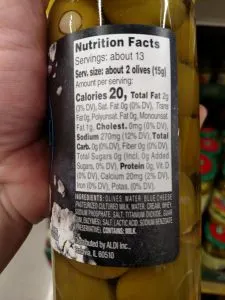 Tuscan Garden Spanish Manzanilla and Large Pitted Ripe Olives (Dirty)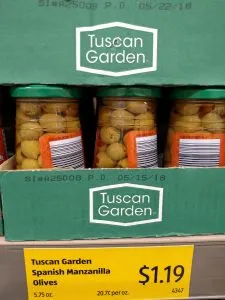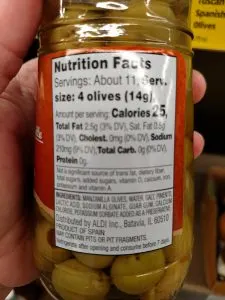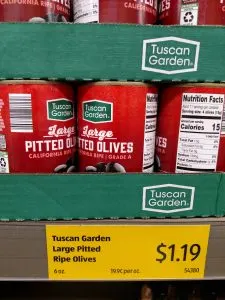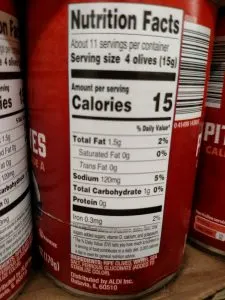 Tuscan Garden Artichokes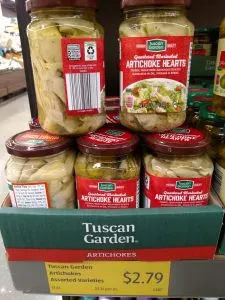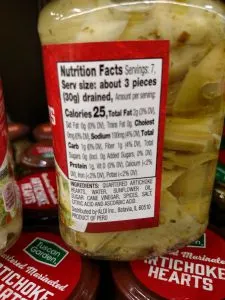 Tuscan Garden Hot Jalapeno Slices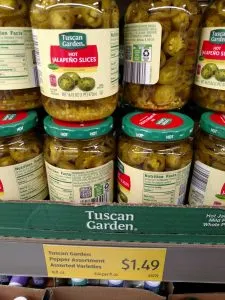 Simply Nature Organic Creamy Peanut Butter (Clean and Low Carb but peanuts are a legume so not technically Keto)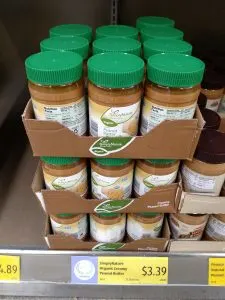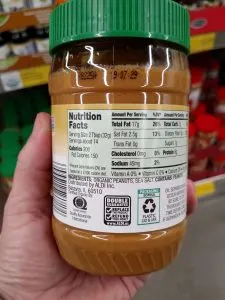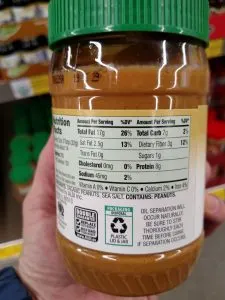 Simply Nature Creamy Almond Butter (Dirty and does have 2g of sugar)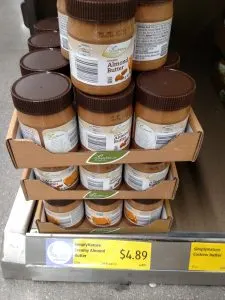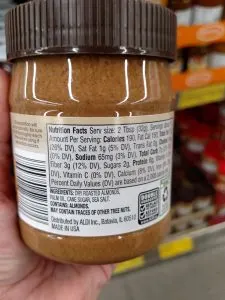 Nuts & Snacks:
Southern Grove Whole Unsalted Almonds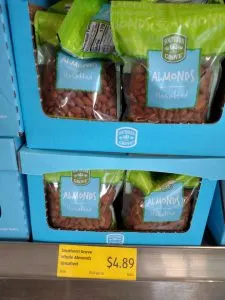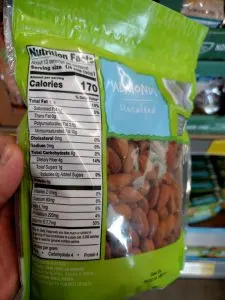 Southern Grove 100 Calorie Almonds or Almonds & Walnuts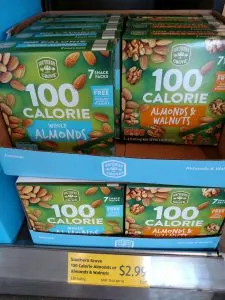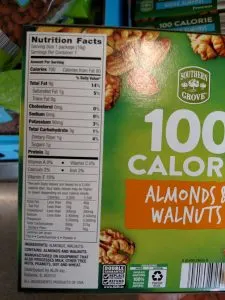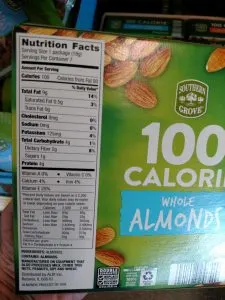 Simply Nature Raw Mixed Nuts Assorted Varieties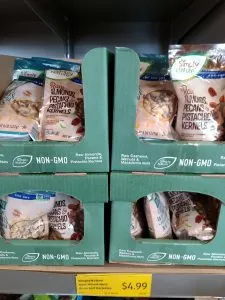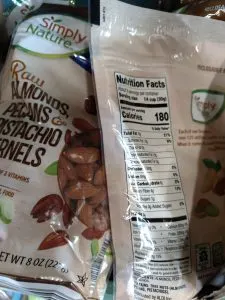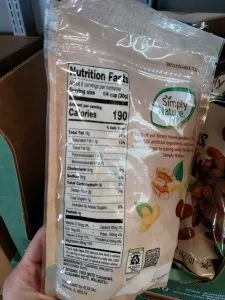 Clancy's Original Pork Rinds (Clean) or Hot & Spicy (Dirty)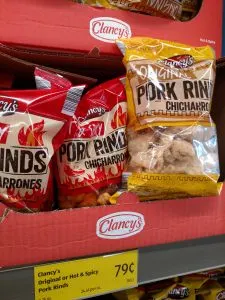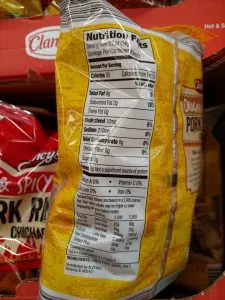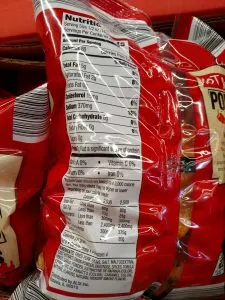 Specially Selected Deluxe Mixed Nuts with Sea Salt (Dirty)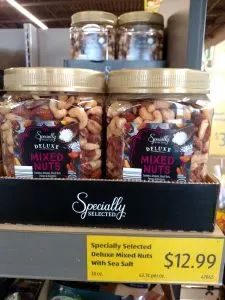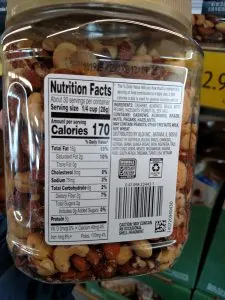 Southern Grove Sunflower Kernels Roasted & Salted or Unsalted (Dirty)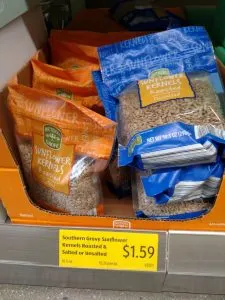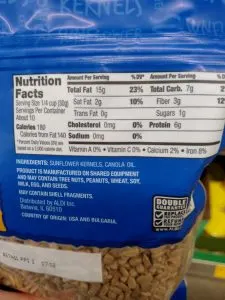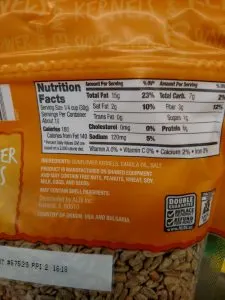 Elevation Carb Conscious Bars (Make sure they say "Carb Conscious at the top)(Dirty)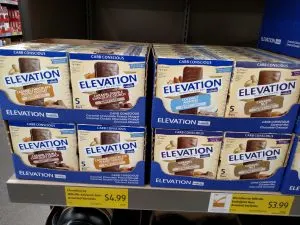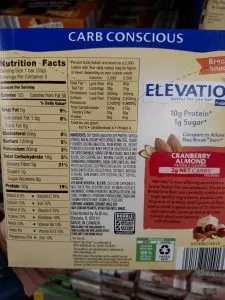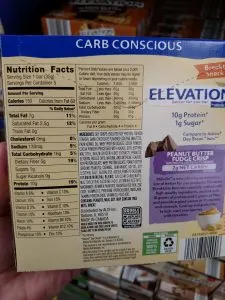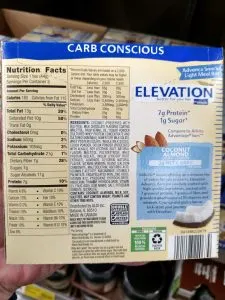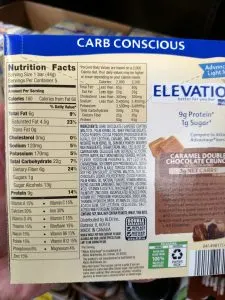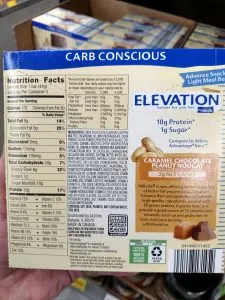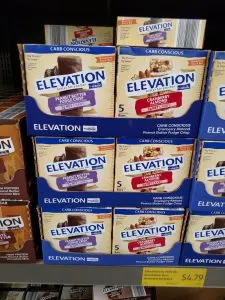 Fit & Active 14 Calorie Bars (Seasonal)(Dirty)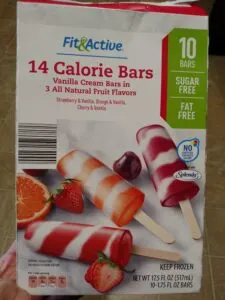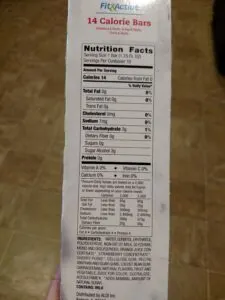 Canned/Shelf Meat:
Northern Catch Sardines in Spring Water (Clean), in Hot Sauce (Dirty)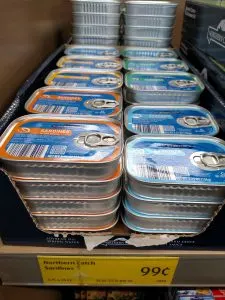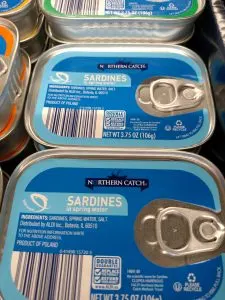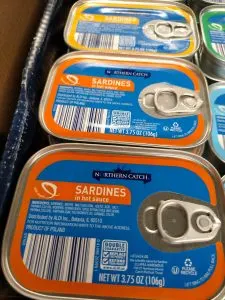 Northern Catch Chunk Light Tuna Original in Water foil pack (Clean) or Lemon Pepper (Dirty)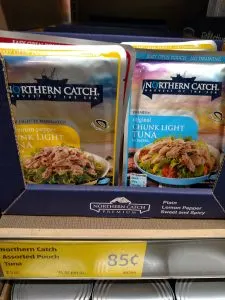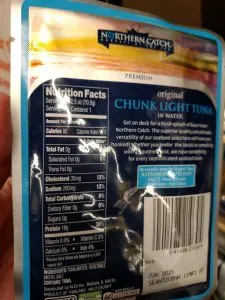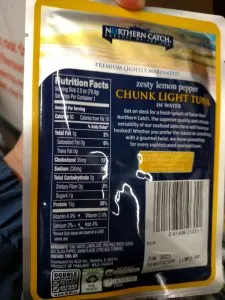 Northern Catch Solid White Tuna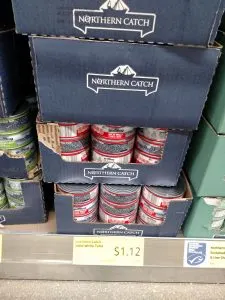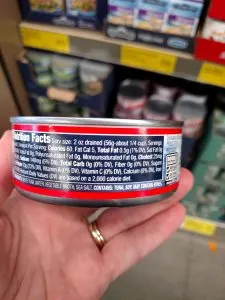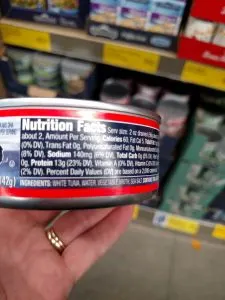 Northern Catch Sustainably Caught Pole & Line Chunk Light Tuna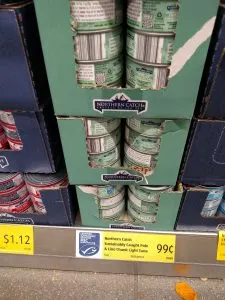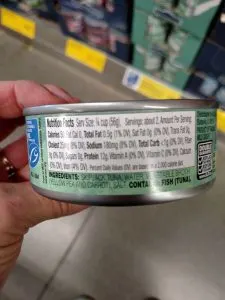 Northern Catch Chunk Light Tuna in Water (Clean) in Oil (Dirty)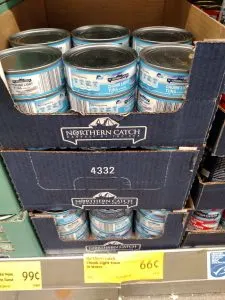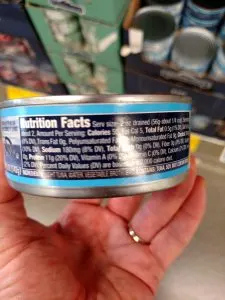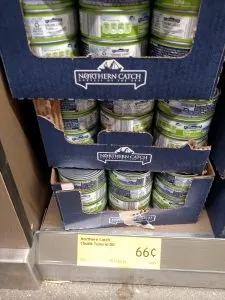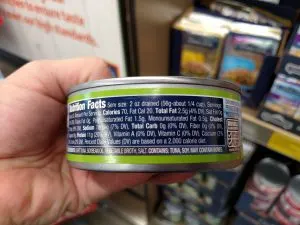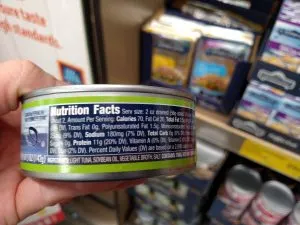 Northern Catch Pink Salmon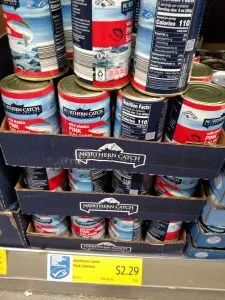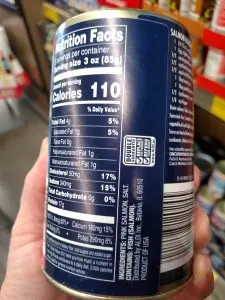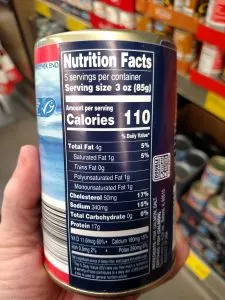 Brookdale Cooked Canned Ham, Luncheon Meat or Chunk Chicken Breast (Dirty)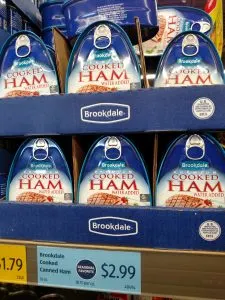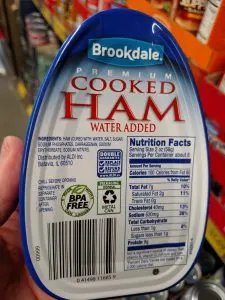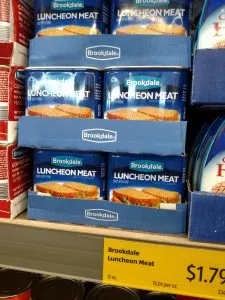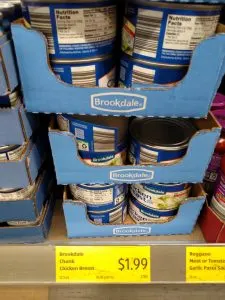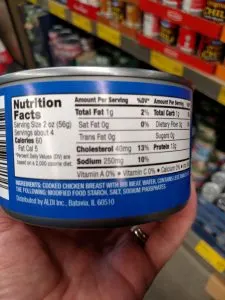 Tuscan Garden Real Bacon Bits (Dirty)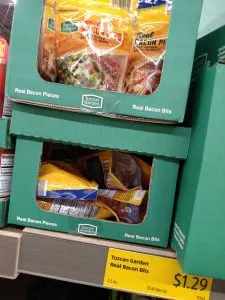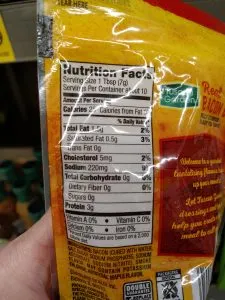 Simms Hard Salami (Tag does not match product; Dirty)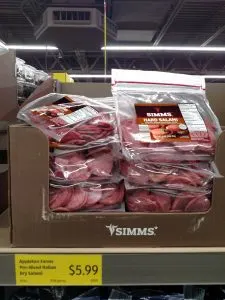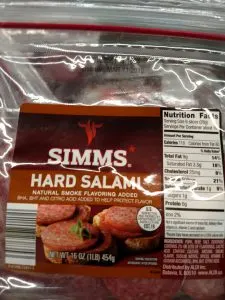 Simms Original or Beef Summer Sausage, Beef or Turkey Snack Sticks (Dirty)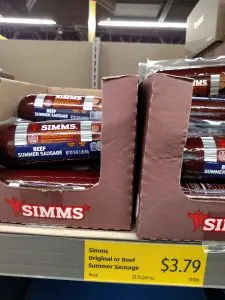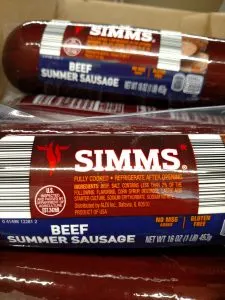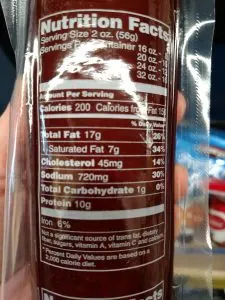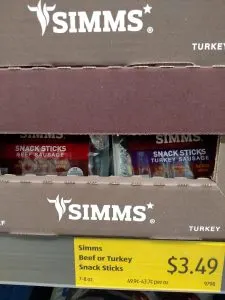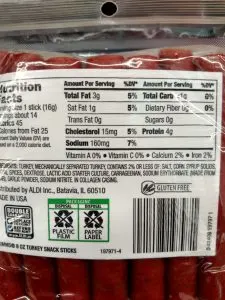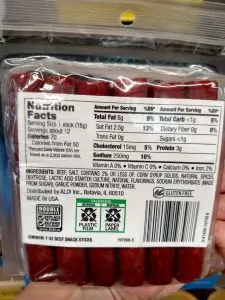 Appleton Farms Bite Size Salami Original or Spicy, Pre Sliced Italian Dry Salami (Dirty)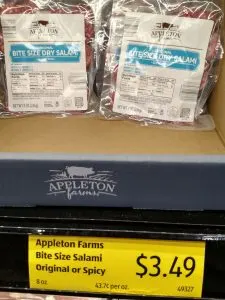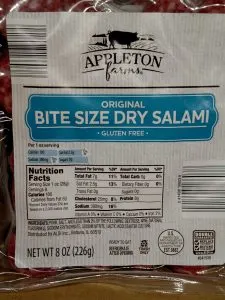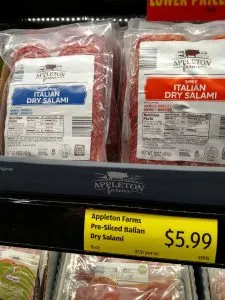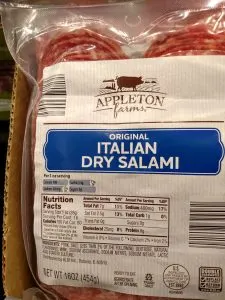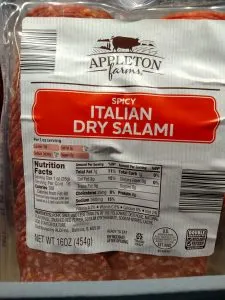 Mama Cozzi Sliced Pepperoni (Dirty)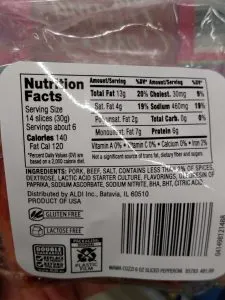 Appleton Farms Fully Cooked Bacon (Dirty)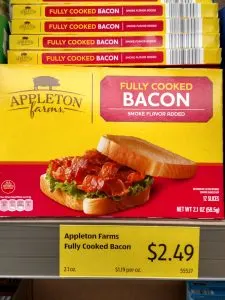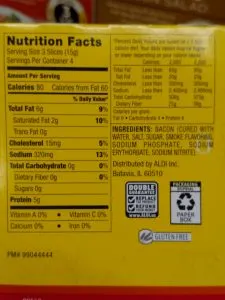 Drinks:
Barissimo Organic Cold Brew Coffee; Mocha, Vanilla or Guatemalan (in refrigerator section)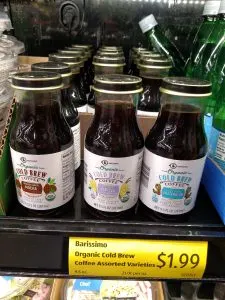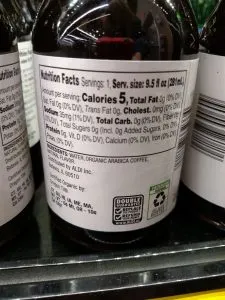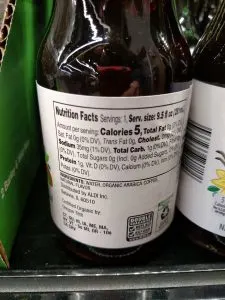 PurAqua Italian Sparkling Mineral Water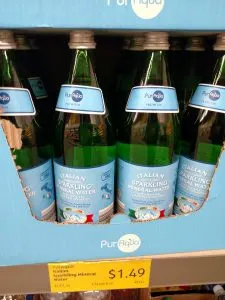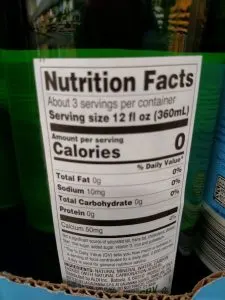 La Croix Flavored Water Assorted Varieties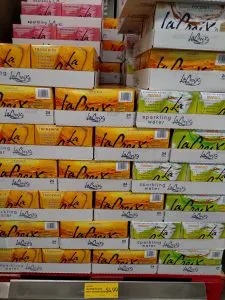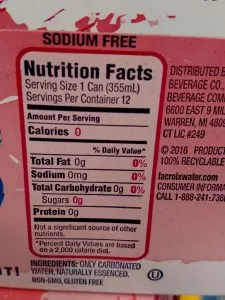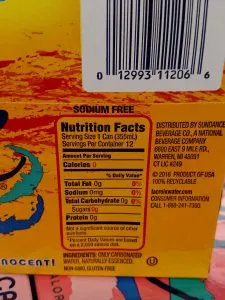 PurAqua Belle Vie Pure Sparkling Water Assorted Varieties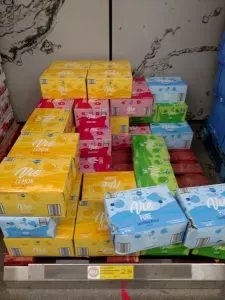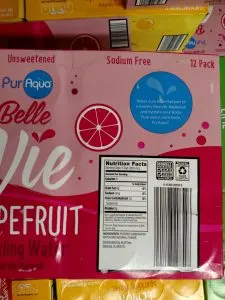 Coffees and Teas (Do check labels)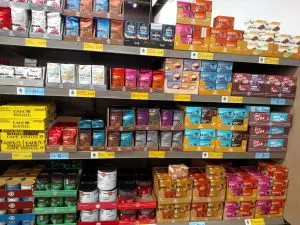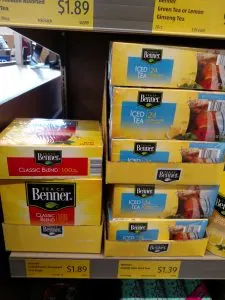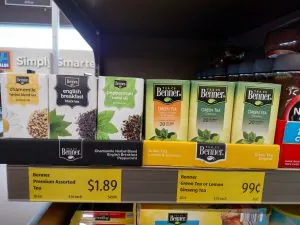 PurAqua Sparkling Flavored Water Assorted Varieties (Dirty)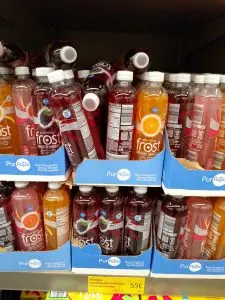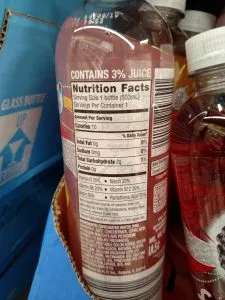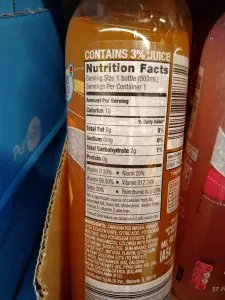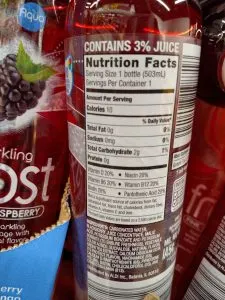 Fit & Active Single Serve Drink Mixes (Very Dirty)(*Maltodextrin is very controversial; so do your own research and note that it is in these drinks)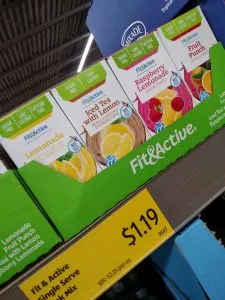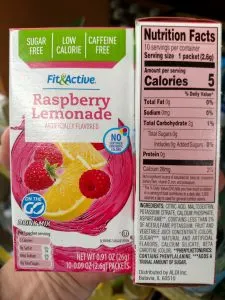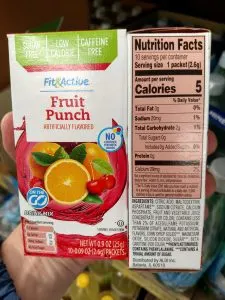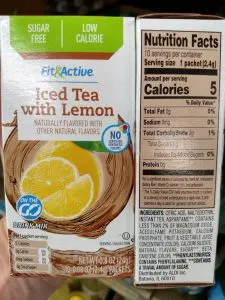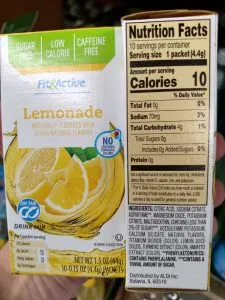 Fit & Active Liquid Water Enhancers Assorted Flavors (Dirty)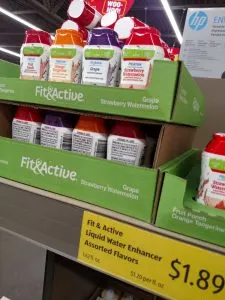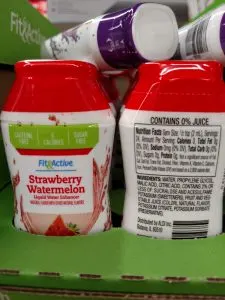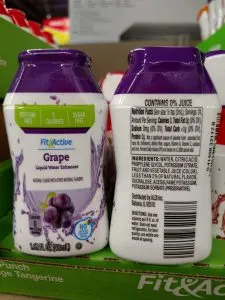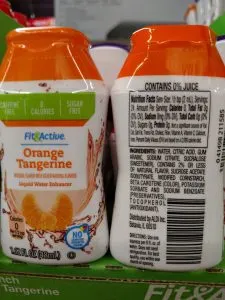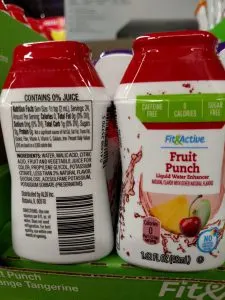 PurAqua Sparkling, Seltzer and Flavored Waters (Dirty)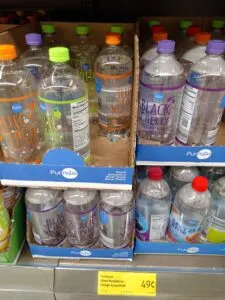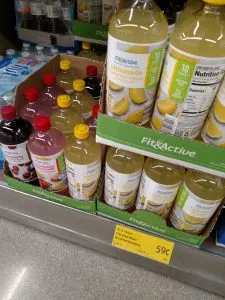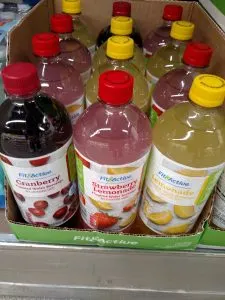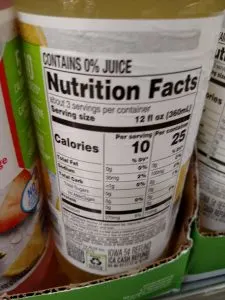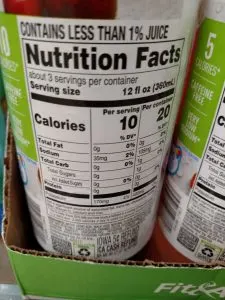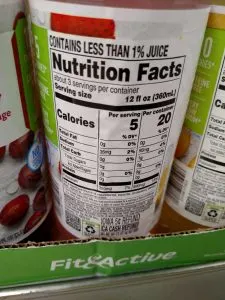 Dairy:
Kerry Gold Butter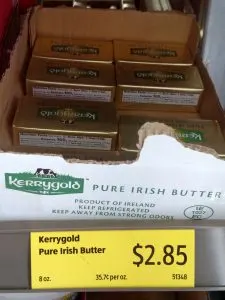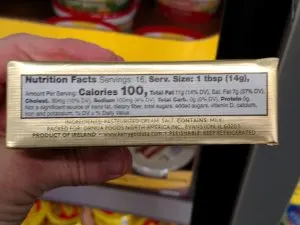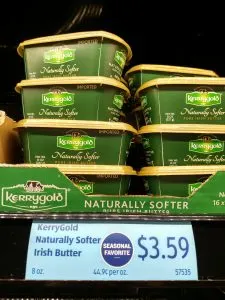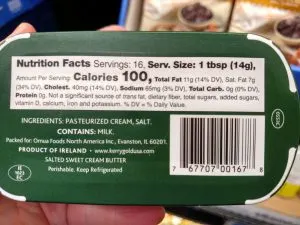 Countryside Creamery Butter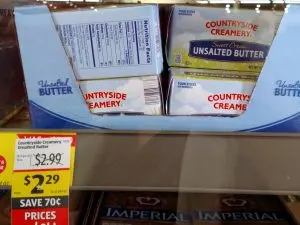 Friendly Farms Sour Cream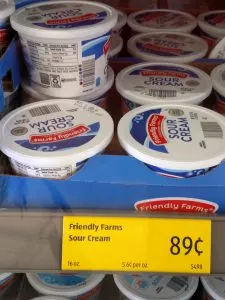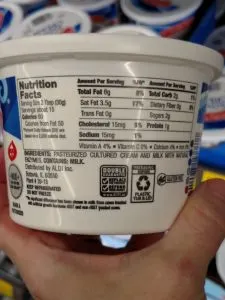 Happy Farms Cream Cheese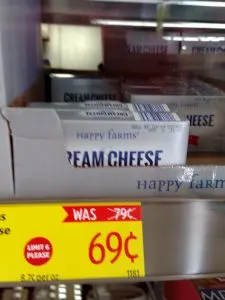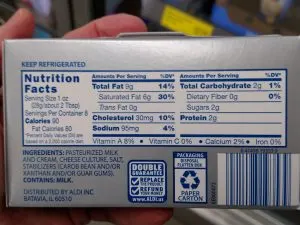 Countryside Creamery Heavy Whipping Cream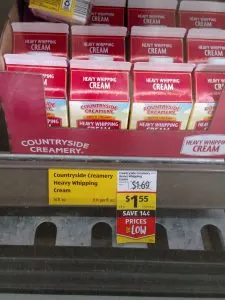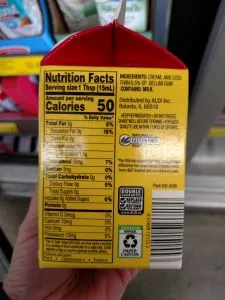 Simply Nature or Goldhen Eggs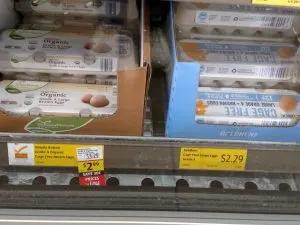 Fit & Active Liquid Egg Product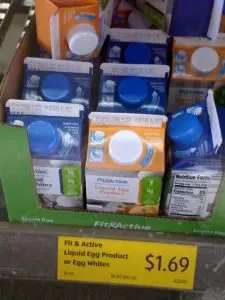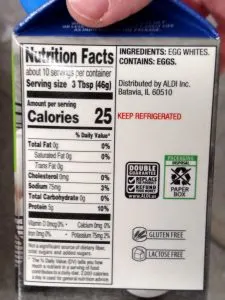 Friendly Farms Whole Milk Greek Yogurt (Clean but higher carb)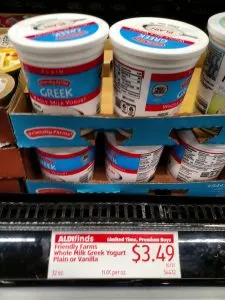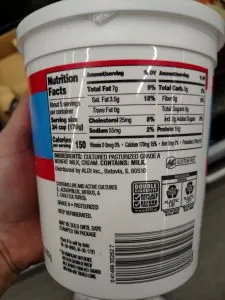 Friendly Farms Cottage Cheese (Dirty and 4g sugar)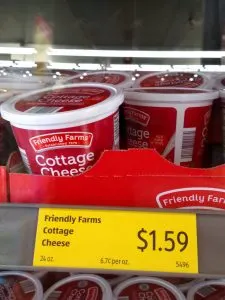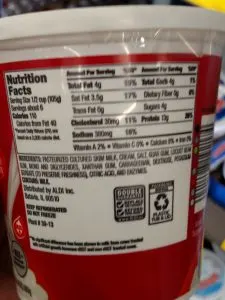 Friendly Farms Unsweetened Original or Vanilla Almond Milk (Dirty)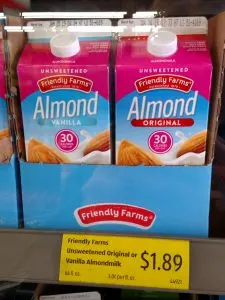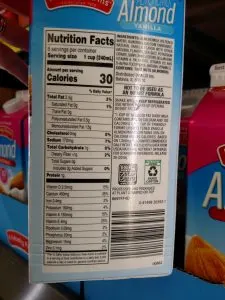 Refrigerated Meat:
Appleton Farms Jamon Serrano or Prosciutto (Clean) Sopressata or Capocollo (Dirty)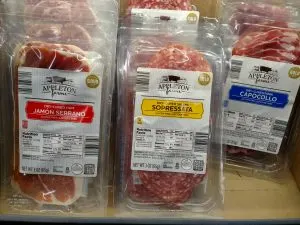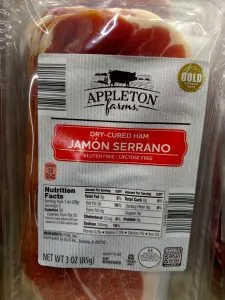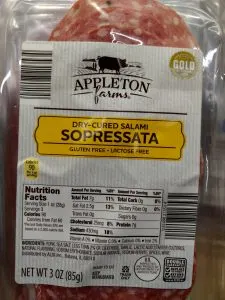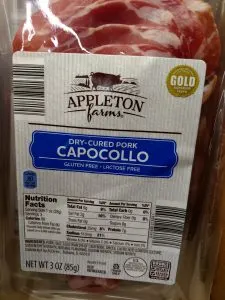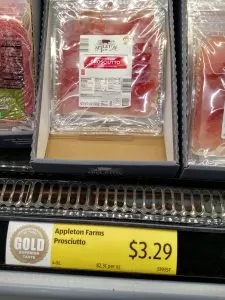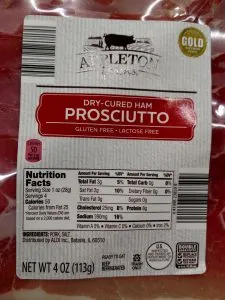 Specially Selected Cold Smoked Salmon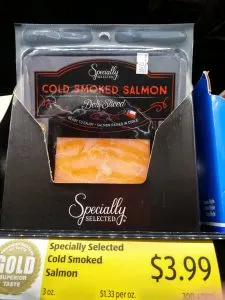 Fresh Fish, Pork, Beef, Chicken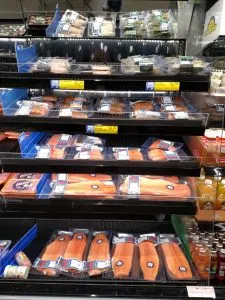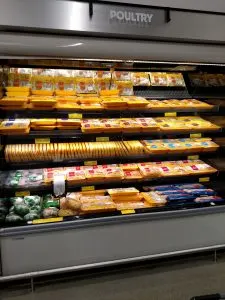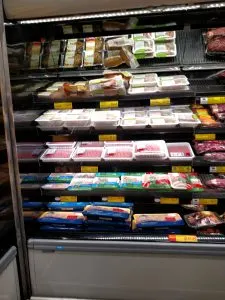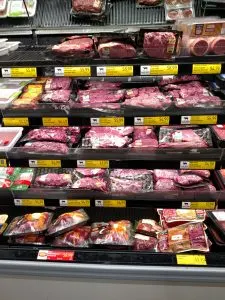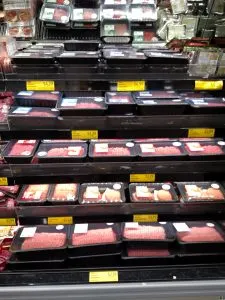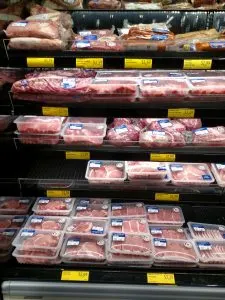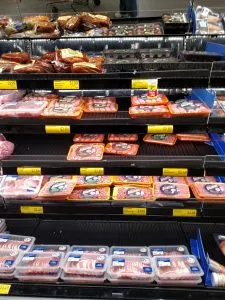 Appleton Farms Deli Selection (Dirty)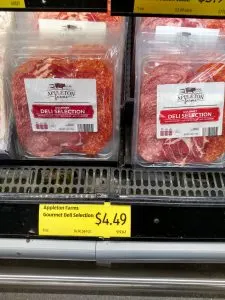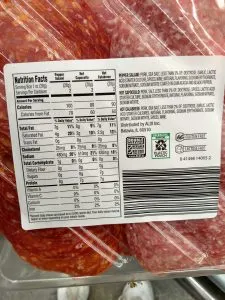 Parkview Cheddar Brats (Dirty)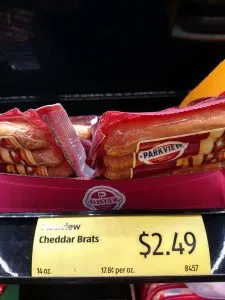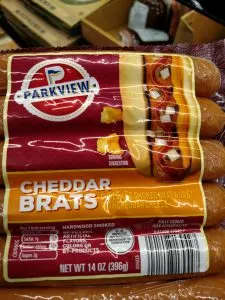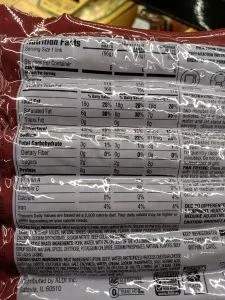 Lunch Mate Oven Roasted Turkey (Dirty)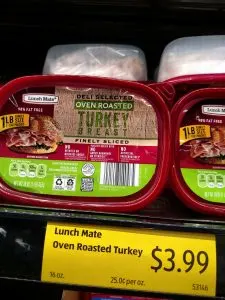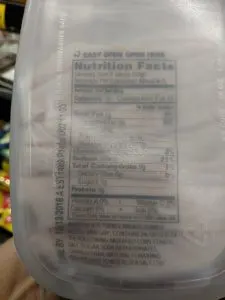 Never Any! Chicken Sausage Tomato Basil (Dirty)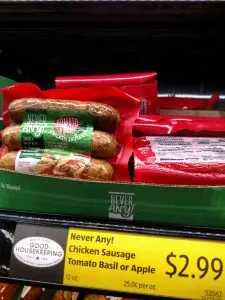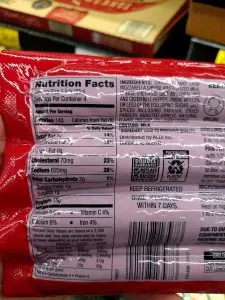 Deutsche Kuche Bavarian or Beer Bratwurst (Dirty)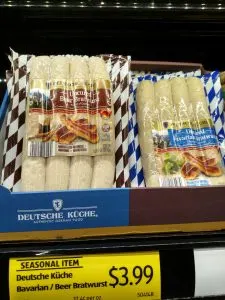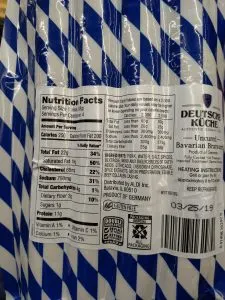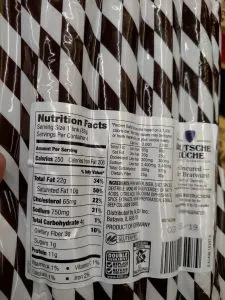 Park Street Deli Beef Barbacoa (Dirty)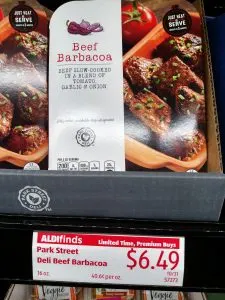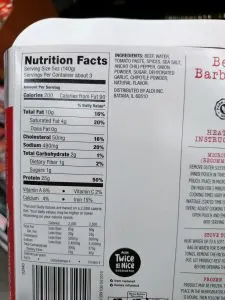 Simply Nature Organic Oven Roasted Turkey or Smoked Turkey (Dirty)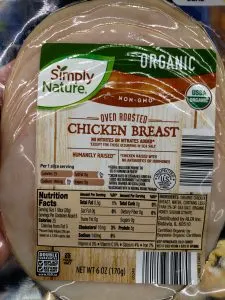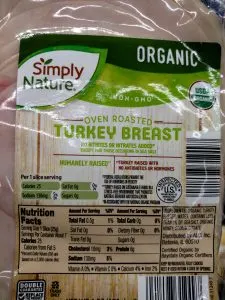 Appleton Farms Quarter Boneless Sliced Ham (Dirty)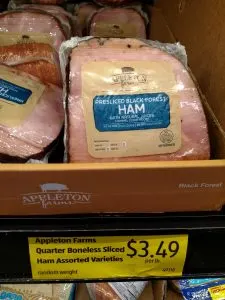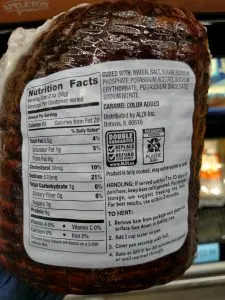 Sugardale Hickory Smoked Ham Steaks (Dirty)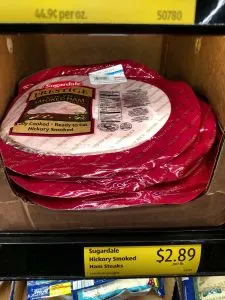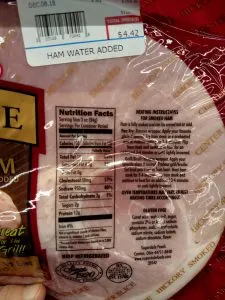 Appleton Farms Breakfast or Biscuit Ham Slices (Dirty)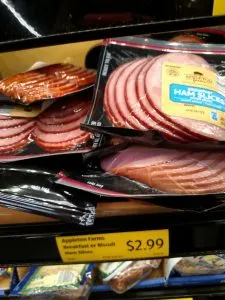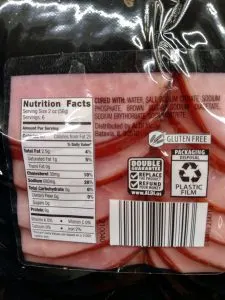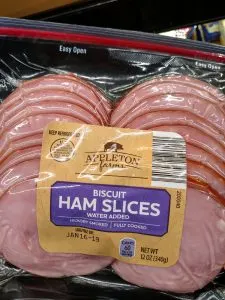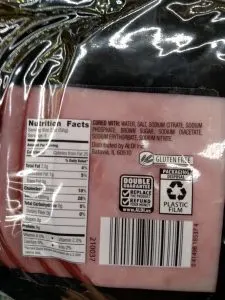 Clifty Farm Country Meats Country Ham Biscuit or Center Slice (Dirty)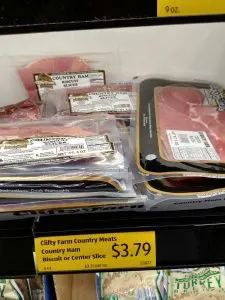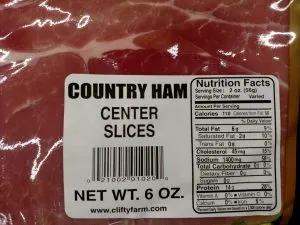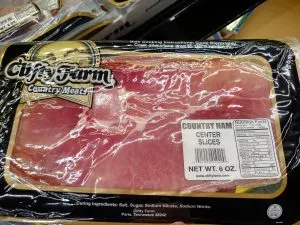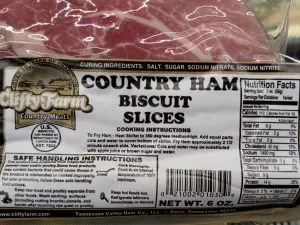 Lunch Mate Hard Salami (Dirty)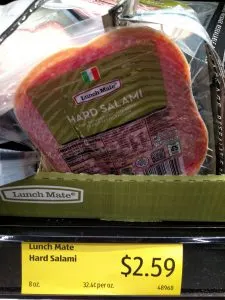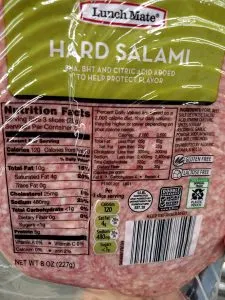 Never Any! Turkey or Hickory Bacon (Dirty)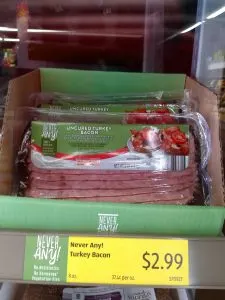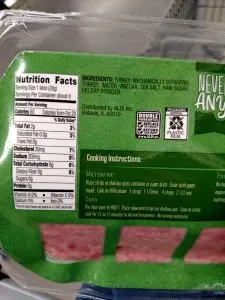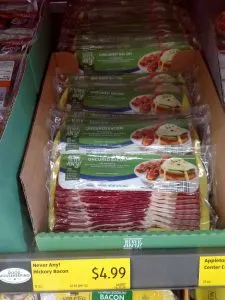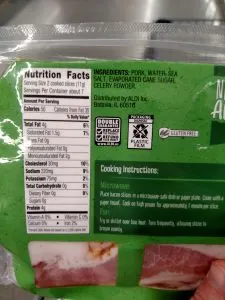 Appleton Farms Thick Sliced Peppered Bacon or Flavored (Dirty)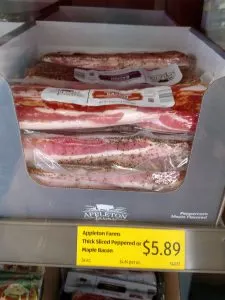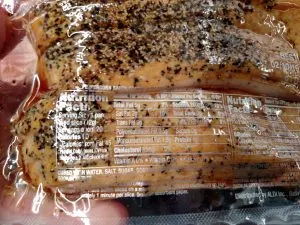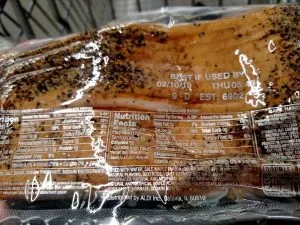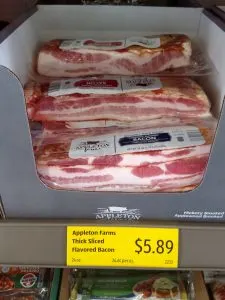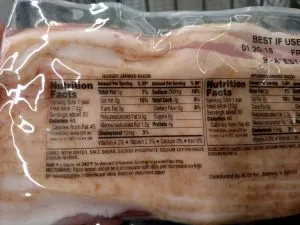 Appleton Farms Center Cut, Premium Sliced or Lower Sodium Bacon (Dirty)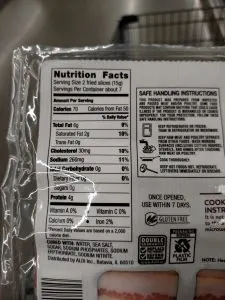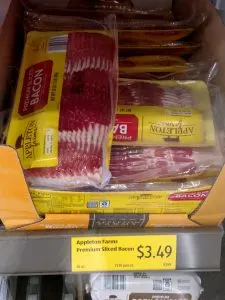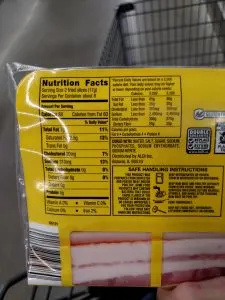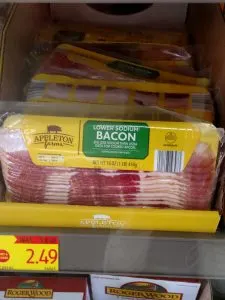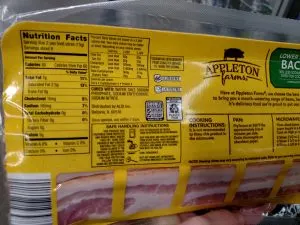 Appleton Farms Pork Sausage Roll (Dirty)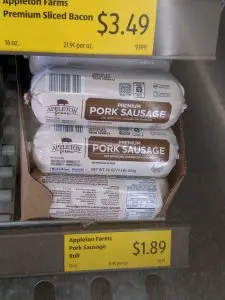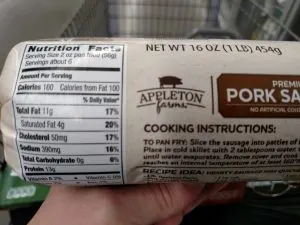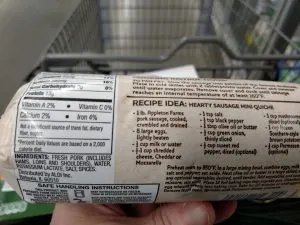 Nathan's Bun Length Beef Hot Dogs (Dirty)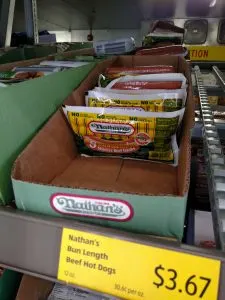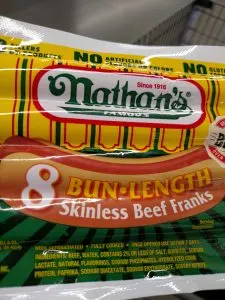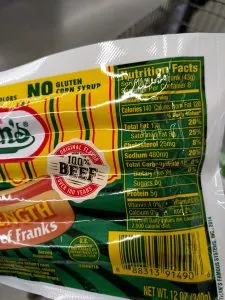 Kirkwood Turkey Breakfast Sausage (Dirty)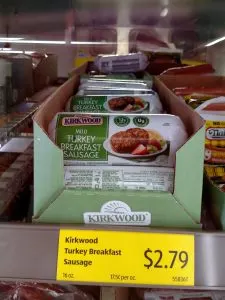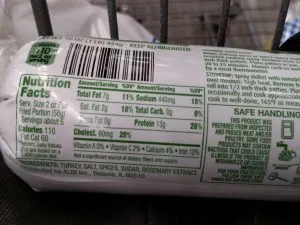 Parkview Polska Kielbasa or Beef Smoked Sausage (Dirty)